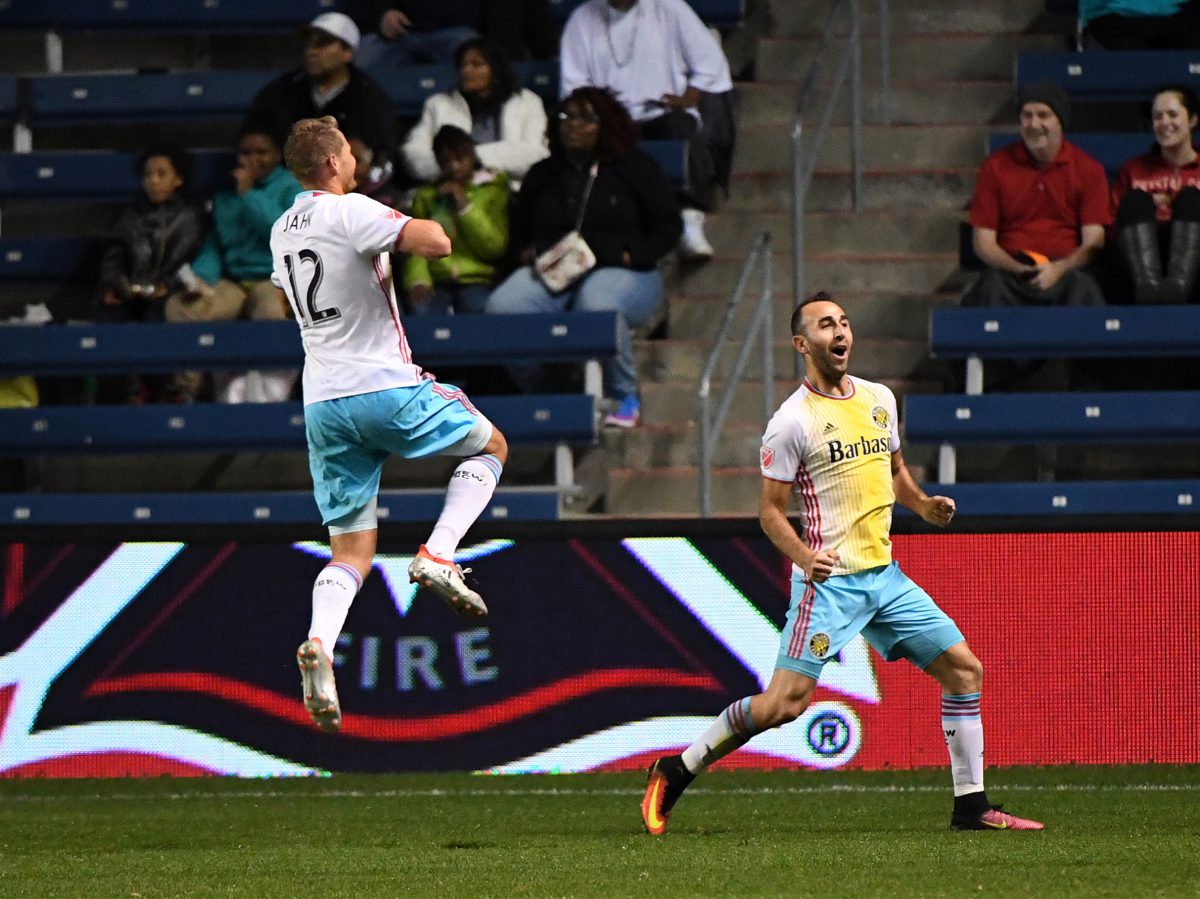 Adam Jahn salvaged a late 2-2 draw for the Columbus Crew with the Chicago Fire at Toyota Park on Thursday night, but it was not enough as the Crew are officially eliminated from playoff contention.
An own goal from Michael Parkhurst and Michael de Leeuw's winner in the 57th minute canceled out Adam Jahn's opener, but the Crew forward equalized on 80 minutes with a wonderful half-volley to recover a point.
Columbus started the match on the front foot with Hector Jimenez setting up Jahn, but his touch was just wide. However, the forward managed to open the scoring just four minutes later after a scintillating through ball from Justin Meram.
The Crew maintained control for the rest of the half as the defense was not really troubled too often. De Leeuw recorded the only clear-cut chance for Chicago during the first 45 minutes.
Everything changed in the second half once David Arshakyan knocked a ball off Parkhurst, which forced the own goal. The Fire took their first lead of the game following Arturo Alvarez's delightful run down the right flank before serving the ball on a platter for de Leeuw.
With the game seemingly out of reach, Jahn conjured up some magic with an incredible half-volley to claim a point for the visiting Crew.
Man of the Match
It's hard to look past Adam Jahn, who filled in for Ola Kamara on Thursday night. Jahn not only scored both goals, he was also finding space in the box on several occasions and getting on the end of crosses and through balls all game long.
Moment of the Match
Jahn's equalizer was the best goal of the night and will surely be a candidate for MLS (and SBI) Goal of the Week.
Match to Forget
While the own goal was unlucky, this was not one of Michael Parkhurst's finest performances. He was also out of position for the Fire's second of the night just four minutes later.