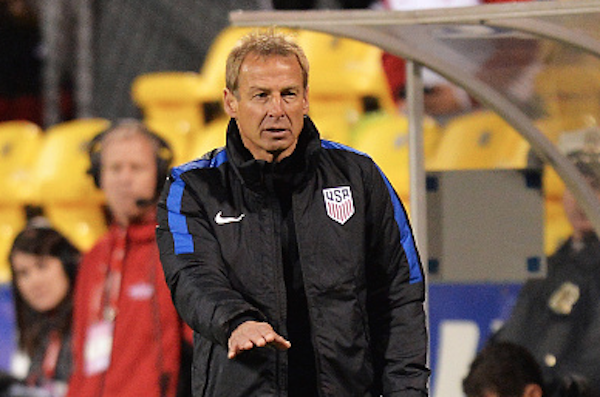 In his first press conference as manager of Swansea City, Bob Bradley accused Jurgen Klinsmann of jockeying for his job as U.S. Men's National Team during his time as a television analyst during the 2010 World Cup.
Klinsmann categorically denied ever doing such a thing.
Bradley made waves in his first press conference in England by criticizing his 2011 dismissal from the USMNT. The Swansea boss said doesn't "appreciate the way it was done" while adding that Klinsmann "was already jockeying for the job" during his time as an analyst for the 2010 World Cup.
Klinsmann, who spoke out last week in favor of Bradley's Swansea hiring, categorically denied those claims.
"It's simply not true," Klinsmann said at Monday's press conference. "I could have taken the job in 2006, I could have taken it in 2010 and then we got together again in 2011 and we figured out a way to make this happen so I was not jockeying anything.
"I wish Bob the very very best," he added. "I think it's a big moment having an American coaching a Premier League club. I think it's huge. And he's an awesome guy, he's a good person and I'll just keep my fingers crossed for him."
The U.S. returns to action Tuesday against New Zealand, while Bradley's Swansea takes on Arsenal over the weekend in his debut match.