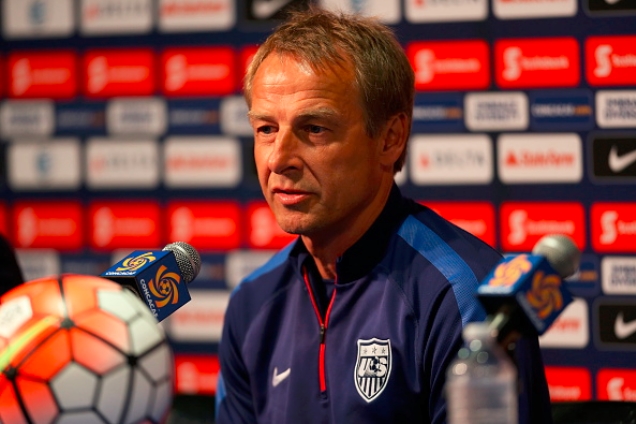 CONCACAF president Victor Montagliani wants to change the World Cup qualifying format, but if it was up to Jurgen Klinsmann, he would maintain the status quo.
The U.S. Men's National Team coach spoke to the press ahead of U.S. Men's National Team's friendly with New Zealand, and was asked about the potential reform to the qualifying system. Klinsmann stressed that strength of opposition is crucial and changing the format would be detrimental to that.
"Our lesson from Copa America is that if we want to get our program better we have to play with the best," Klinsmann said according to Goal.com. "In youth soccer terms, you need to play up. If you have an 11-year-old super-talent, don't play him with the 11-year-olds — play him with the 12-year-olds. So for us, it means if we want to get better we need to play with the best teams out there from South America and Europe.
"I'm not saying we need to join UEFA or we need to join CONMEBOL, but for us in general the topic is we need to get the best games in order to improve our players."
Montagliani told the Associated Press in an interview on Sunday that "something needs to change" because the current format "doesn't make sense." The present system in CONCACAF finishes with the Hexagonal phase, with six teams out of 12 progressing from the fourth round.
European and South American countries start and finish qualification at the same time under their respective systems, even if the qualified teams have already been determined.
The USMNT resumes its World Cup qualifying campaign on Nov. 11 when it faces Mexico in Columbus.