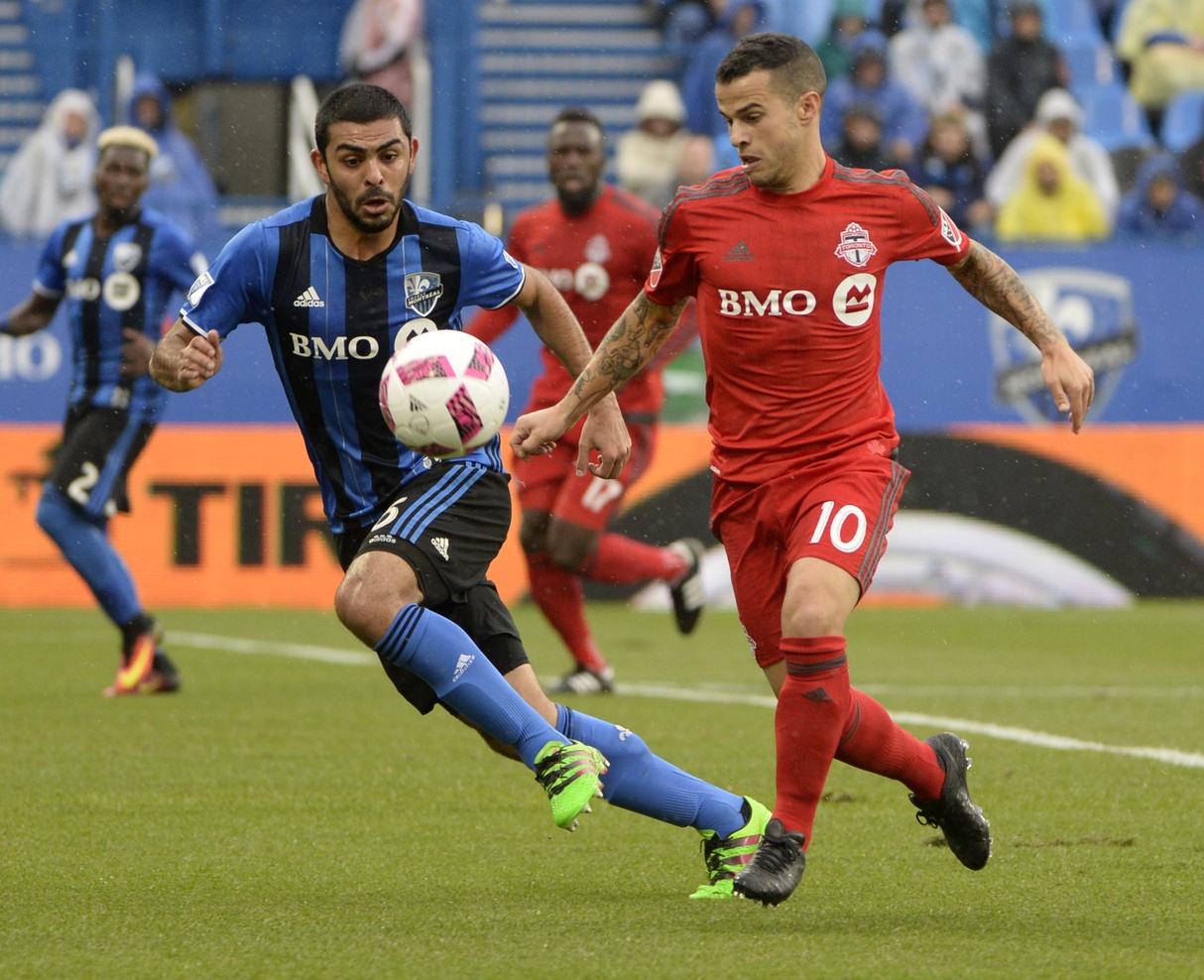 Didier Drogba drama could have completely ruined the Montreal Impact's day, but even a pair of goals from their other superstar wouldn't be enough to lift them over their biggest rival.
Ignacio Piatti scored a pair of goals, but a late finish from Tosaint Ricketts earned Toronto FC a 2-2 draw at Stade Saputo. Even with the draw, the Impact seal a playoff berth thanks to the New England Revolution's loss to the Chicago Fire, but Piatti and co. sit one point behind D.C. United for fourth place.
Piatti fired the Impact ahead in the 19th minute, and his finish was quite a spectacular one. After receiving a Marco Donadel pass just outside of the box, Piatti ripped a shot towards the far post, beating Clint Irwin with his first goal of the night.
The Argentina's second would come via a 55th minute penalty kick, but not before Jozy Altidore fired TFC back into the game with a 51st minute goal of his own.
Up a goal late, the Impact defense broke down in the 86th minute, as Ricketts fired home first-time following a chested pass from Altidore around the penalty spot.
The draw gives Toronto FC an outside shot at earning a first-round bye, but TFC will need at least a point from next weekend's match against the Chicago Fire to catch up to NYCFC. The Impact, meanwhile, is hoping to seal first-round home game with against the New England Revolution in their final match of the season.
MAN OF THE MATCH
Jozy Altidore was vital on both of TFC's goals, scoring the first before feeding Toissant Ricketts for the game-winner via a chested pass.
MOMENT OF THE MATCH
Ricketts' late finish sealed a point for TFC while keeping the team's hopes of sealing a first round bye alive.
MATCH TO FORGET
The biggest loss didn't come on the field but off of it, as Didier Drogba's future now remains up in the air after he reportedly demanded to be left off the gameday roster.