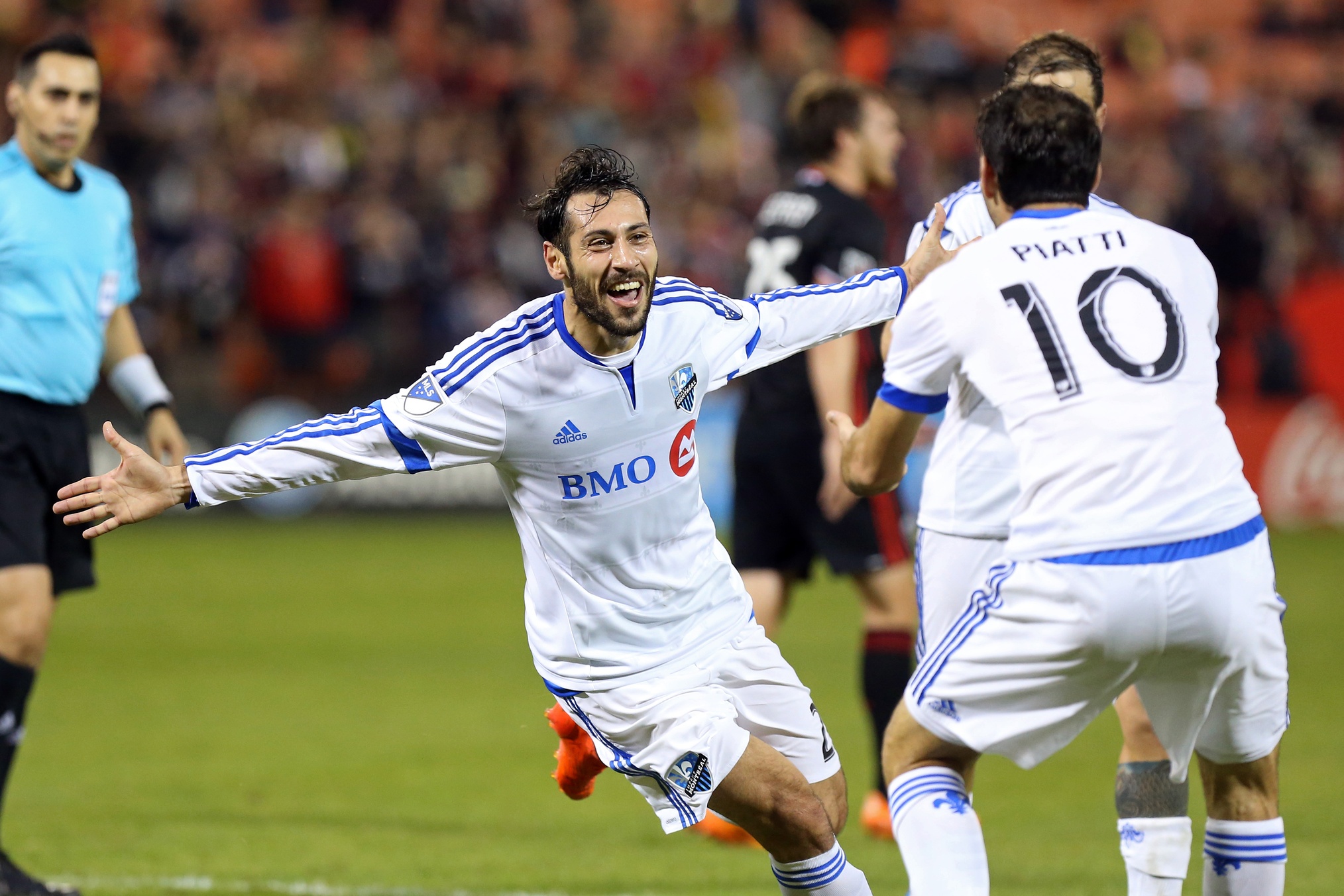 No Drogba, no problem.
The Montreal Impact cruised past D.C. United at RFK Stadium on Thursday, winning, 4-1, to seal a spot in the conference semifinals. The win sees the Impact book a date with the New York Red Bulls, who will visit Stade Saputo on Sunday.
It took just four minutes for the Impact to jump into the lead. On a corner in from Marco Donadel, Laurent Ciman smashed a volleyed finish, giving the Impact an early lead.
Two minutes beforehalftime, Matteo Mancosu scored the first of his two goals. His first, a 43rd minute finish, was assisted by Ignacio Piatti, who fed the Italian right in front of goal. The second, a cross in from Ambroise Oyongo, saw Mancosu flick a header to the far post for his brace.
Mancosu then turned provider, feeding Piatti in the 83rd minute to ice the game. A pair of late finishes from Lamar Neagle and Taylor Kemp were little more than a consolation for a D.C. team that was eliminated in resounding fashion on Thursday night.
MAN OF THE MATCH
Matteo Mancosu showed that the Impact can certainly score without Didier Drogba, firing two goals and adding an assist in one of his better games since moving to MLS.
MOMENT OF THE MATCH
Laurent Ciman started the Impact off with a bang, stealing momentum early for the visiting Impact.
MATCH TO FORGET
Bobby Boswell and the D.C. United defense were terrible, and the game certainly wasn't as close as the 4-2 scoreline indicates.