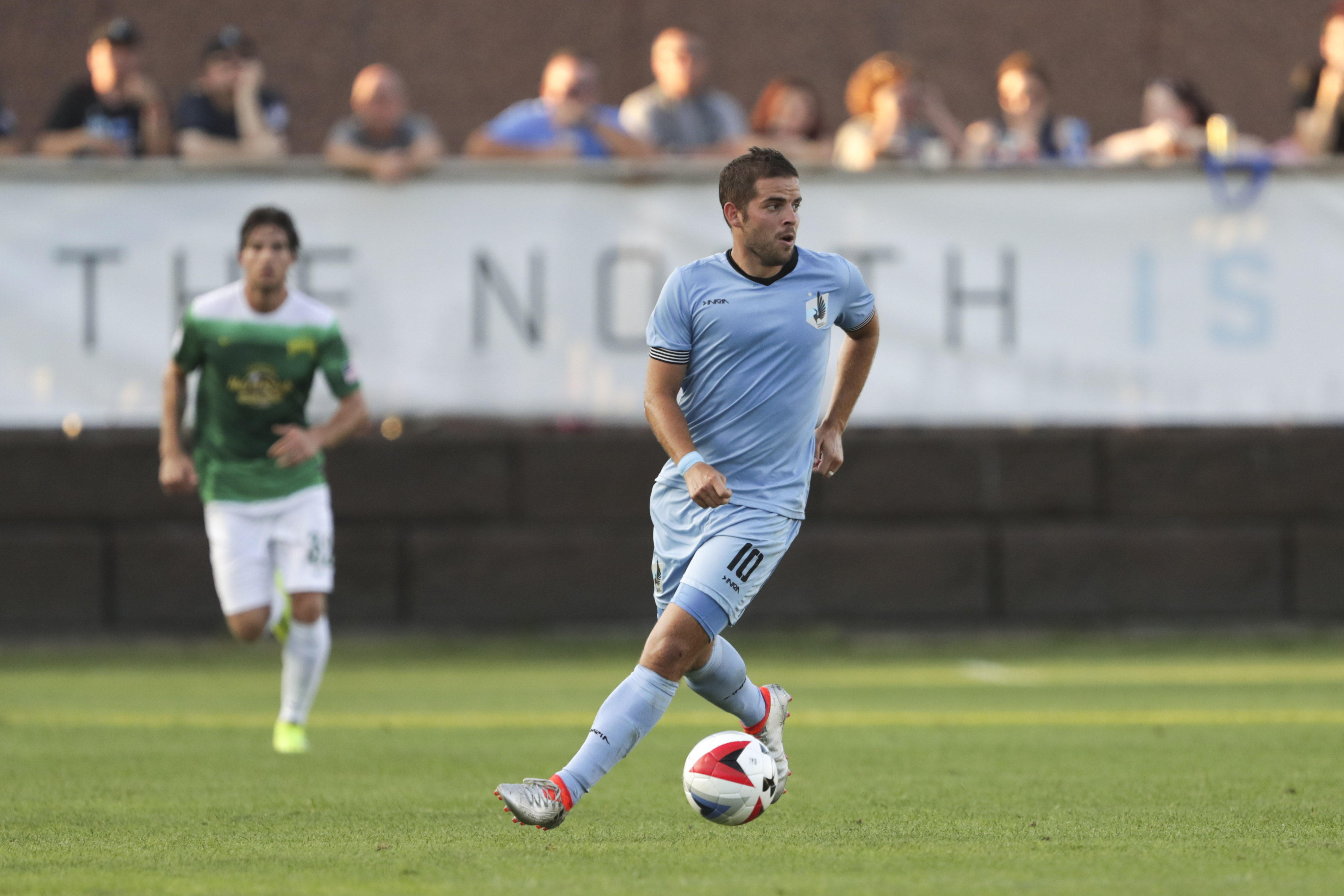 With the final two weekends of the NASL Fall Season upon us, there is still a fierce playoff battle taking place.
There are six clubs who mathematically have a chance to finish fourth in the NASL Combined Standings and earn a trip to the postseason. While Minnesota United and Rayo OKC are in the driver's seat for that last playoff spot, a combination of results can turn the league on its head and bring mayhem to next week's final round of matches.
Here is a look at a crucial weekend in the NASL.
Fort Lauderdale Strikers vs. Rayo OKC (Saturday, 7 pm, ESPN 3)
After they had been on what seemed to be a season-killing four-game losing streak, the Fort Lauderdale Strikers have propelled themselves into the fight for the final playoff spot after winning two consecutive matches.
Rayo OKC are currently three points ahead of the Strikers in the race for fourth, and a win in South Florida would ensure that Rayo finish the weekend either in fourth or tied for fourth place. A loss for Fort Lauderdale would eliminate the team from contention, while a draw could do just as much harm if Minnesota wins.
Rayo are currently on an eight-game unbeaten run in NASL play.
New York Cosmos vs. Miami FC (Saturday, 7 p.m., ONE World Sports)
The New York Cosmos took care of business last week when they clinched the 2016 NASL Fall Season title. Miami FC on the other hand has fallen behind in the race for the postseason with only two matches to go.
With 37 points in the combined standings, Miami FC are four behind Minnesota United and Rayo OKC in the standings. Anything except a victory on Long Island pretty much insures a playoff-less inaugural year for the South Florida club, but a win and losses elsewhere could make next weekend extremely interesting.
Carolina RailHawks vs. Minnesota United (Saturday, 7:30 pm, ESPN 3)
Speaking of fourth-place teams, that is where Minnesota United currently sits as they visit the Carolina RailHawks.
The Loons are tied for fourth on points but are ahead of Rayo OKC on a tiebreaker. Minnesota visits a Carolina squad that has been defeated in its last two matches but is still in contention for the postseason. The RailHawks sit four points behind United, and a victory at WakeMed Soccer Park would close the gap to just one point before the final round.
A victory for Minnesota would put it in the driver's seat heading into the last round of matches, and it could even clinch this weekend if it wins and Rayo OKC fails to gain three points at the Strikers. Minnesota will hope to clinch this weekend, as it visits the first-place New York Cosmos in its next game.
Indy Eleven vs. Puerto Rico FC (Saturday, 7:30 pm, ESPN 3)
A home unbeaten streak and playoff position are on the line for Indy Eleven as they host basement dwellers Puerto Rico FC on Saturday.
Indy were able to confirm that their semifinal opponent in the postseason will be FC Edmonton, but whether it is the higher seed has yet to be determined. The Eleven are two points ahead of the Eddies in second place.
The Spring Season Champions are currently on a 17-game home unbeaten streak
Tampa Bay Rowdies vs. Ottawa Fury FC (Saturday, 7:30 pm,  beIN SPORTS)
Another squad that sits only three behind Minnesota for that elusive playoff spot are the Tampa Bay Rowdies, who host the Ottawa Fury at Al Lang Stadium.
The Rowdies finish the season with the easiest schedule among the playoff contenders, with matches at home against Ottawa and away to Jacksonville on the final day. Tampa missed a chance to be even with the Loons and Rayo OKC with a midweek loss to Indy Eleven.
FC Edmonton vs. Jacksonville Armada FC (Sunday, 4 pm, ESPN 3)
While FC Edmonton knows it will have to face the Indy Eleven in the postseason, the Eddies will look to regain momentum with two final games against Florida clubs; the Jacksonville Armada and Miami FC.
Jacksonville has been playing spoiler in their last few matches, and while they can not spoil any playoff hopes this weekend, they can next weekend when they host the Rowdies on the final day of the regular season. The Eddies will be playing for playoff seeding and the chance to finish about Indy in the Combined Standings.