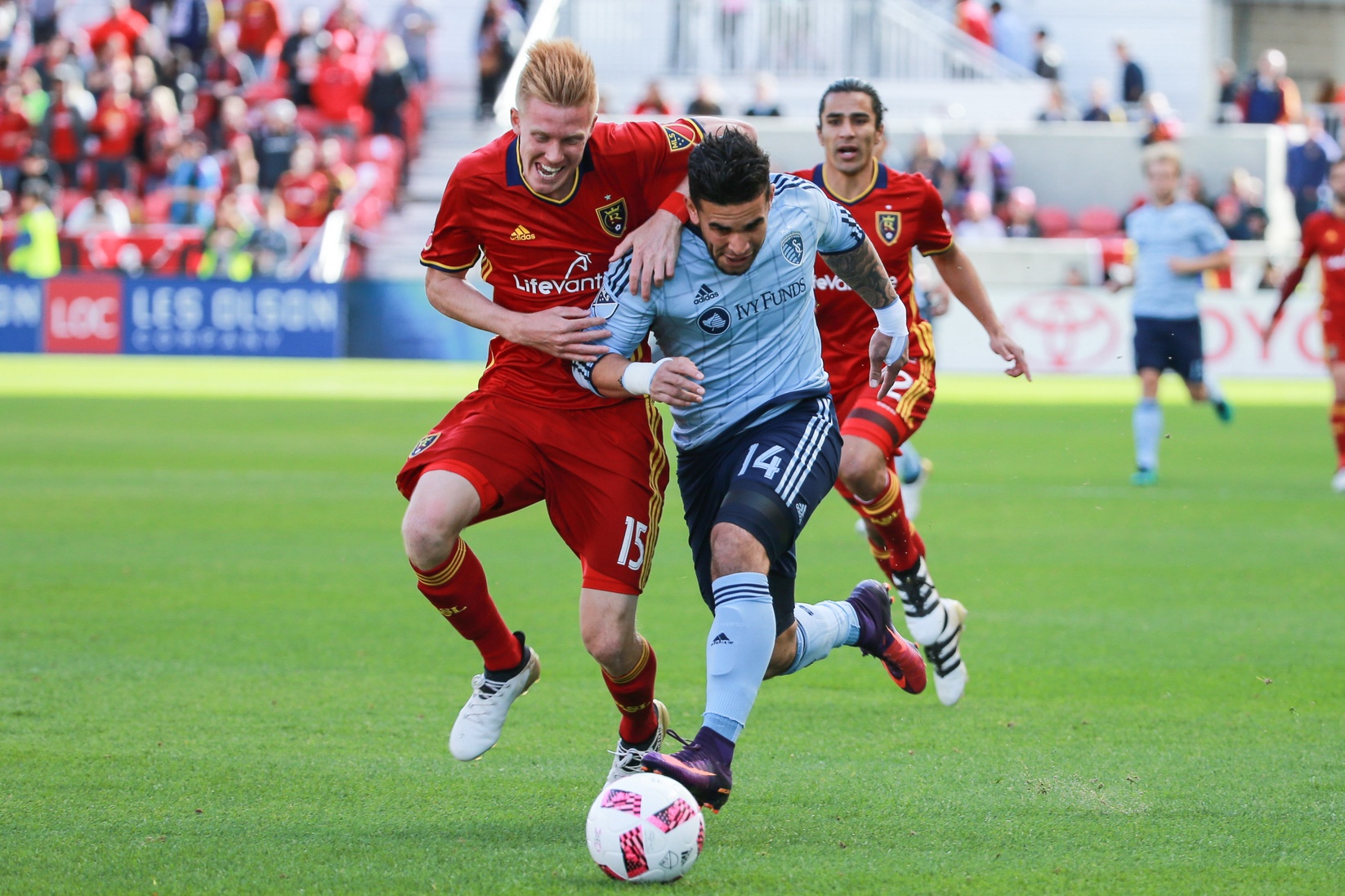 A Sunday afternoon clash between Real Salt Lake and Sporting KC ended in a missed opportunity for each team.
Sporting KC took a point from Rio Tinto Stadium as the visitors struggled on the attacking end just as much as Real Salt Lake in a 0-0 draw. Both teams finished with five shots on goal, with both goalkeepers making key saves in a match mostly devoid of attacking play.
Two set piece chances late gave each team a golden opportunity to score. On one end of the field, Kevin Ellis missed an open header off a free kick in stoppage time. Less than a minute later, RSL's Demar Phillips missed a header at the back post.
The point lifts RSL into fourth place in the Western Conference. Sporting KC now lies in sixth in the Western Conference, level on 44 points with the Portland Timbers. Sporting KC will now depend on a result in the last game of the season to secure a playoff spot.
Matt Besler returned to the starting lineup for Sporting KC. After a good performance with the United States Men's National Team, Besler made his first start for Sporting since Sept. 18. Besler was healthy and an unused sub in two games after Sept. 18, which prompted Jurgen Klinsmann to raise questions about Peter Vermes' decision not to play him. Besler, however, was not the captain at RSL on Sunday. Instead, Roger Espinoza wore the armband.
Sporting KC returns home to take on the San Jose Earthquakes, while Real Salt Lake will travel to Seattle for its last game.
MAN OF THE MATCH
While both goalkeepers put in a good performance in this game, Nick Rimando kept his team in the match with five big saves. Not far behind him, Tim Melia saved four shots.
MOMENT OF THE MATCH
In stoppage time of the second half, Kevin Ellis missed a wide open header off a free kick. The goal would have put Sporting KC in a much less precarious playoff position.
MATCH TO FORGET
Both offenses turned in a poor performance in this game. It was a particularly quiet game for Yura Movsisyan, who exited in the second half due to injury without making much impact on the match.