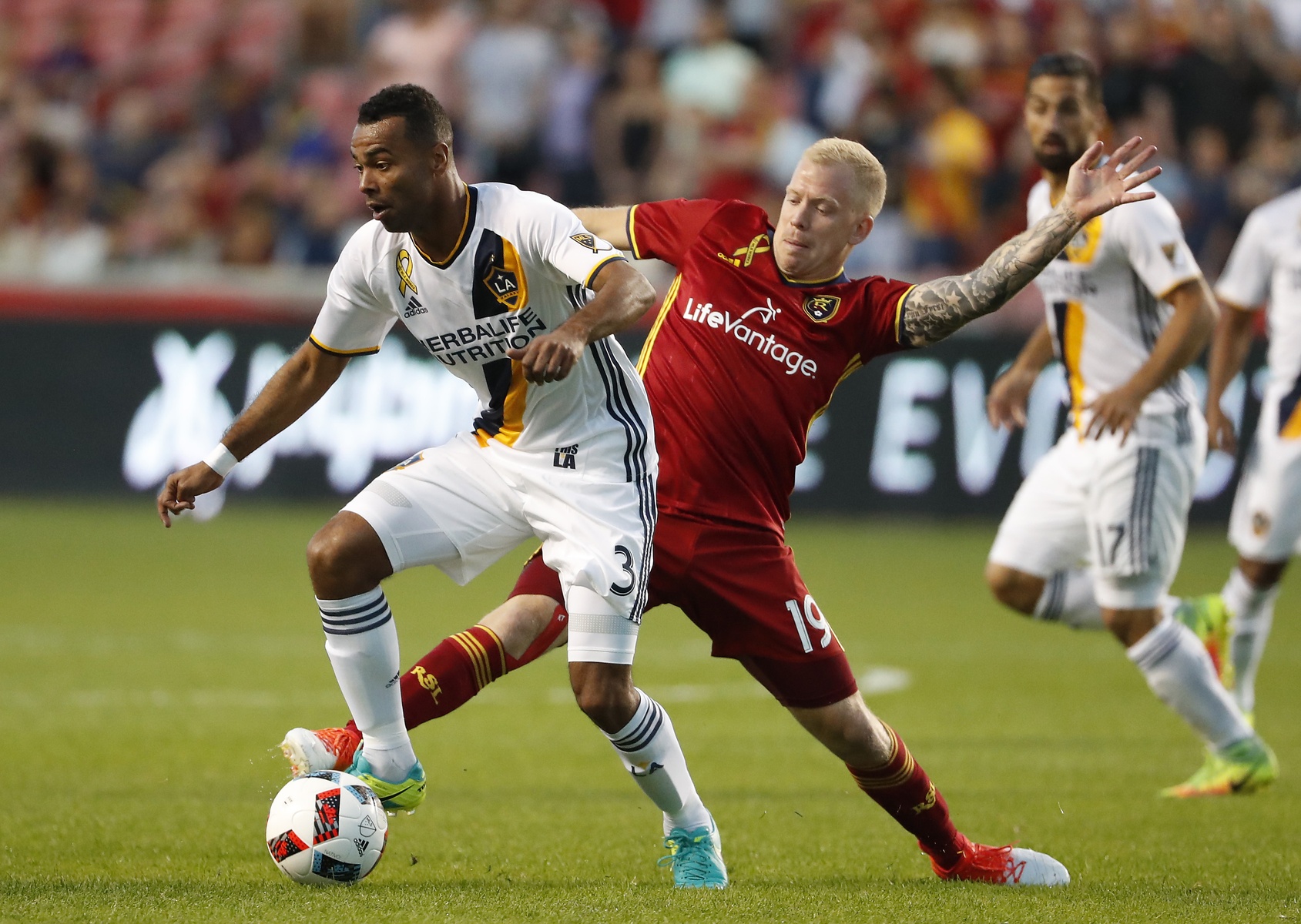 Following the conclusion of the MLS regular season, the schedule for the upcoming playoffs is now set.
The first round of the MLS playoffs begins on Wednesday with a match apiece from the Eastern and Western conferences. The postseason begins at 7:30 p.m. at BMO Field, where Toronto FC will host the Philadelphia Union in a matchup of the East's third and sixth seeds. At 10:30, the LA Galaxy will play square off against Real Salt Lake at StubHub Center.
Action continues on Thursday for the second pairing of knockout-round clashes. D.C. United and the Montreal Impact collide at 7:30 p.m. in the East before the Seattle Sounders host Sporting Kansas City three hours later to trim the playoff field down to eight.
Following the midweek clashes, the conference semifinals begin on Sunday afternoon. The New York Red Bulls and New York City FC await whoever advances in the East, while the Supporters' Shield winners, FC Dallas, are joined by the Colorado Rapids as the West's top two teams. The four higher seeds will begin their playoff run on the road before returning home one week later.
Here's a closer look at the full playoff schedule, as well as TV listings for the opening matches:
KNOCKOUT ROUNDS
Wednesday, Oct. 26:
Toronto FC vs. Philadelphia Union – 7:30 p.m. (UniMás, ESPN2)
LA Galaxy vs. Real Salt Lake – 10:30 p.m. (UniMás)
Thursday, Oct. 27:
D.C. United vs. Montreal Impact – 7:30 p.m. (UniMás)
Seattle Sounders vs. Sporting Kansas City – 10 p.m. (UniMás; FS1)
Conference Semifinals
Sunday, Oct. 30: 
3 p.m. ET (ESPN)
5 p.m. ET (ESPN)
7 p.m. ET (FS1)
9:30 p.m. ET (FS1)
Sunday, Nov. 6 
3 p.m. ET (ESPN)
5 p.m. ET (ESPN)
7:30 p.m. ET (FS1)
10 p.m. ET (FS1)
Conference Championships
Sunday, Nov. 20       
Western Conference Championship Leg 1 – 8 p.m. (FS1)
Tuesday, Nov. 22         
Eastern Conference Championship Leg 1 – 8 p.m. (ESPN)
Sunday, Nov. 27          
Western Conference Championship Leg 2 – 4 p.m. (ESPN)
Wednesday, Nov. 30
Eastern Conference Championship Leg 2 – 7 p.m. (FS1, 7 p.m.)
2016 MLS Cup
Saturday, Dec. 10    
2016 MLS Cup – 8 p.m. (FOX, UniMás)