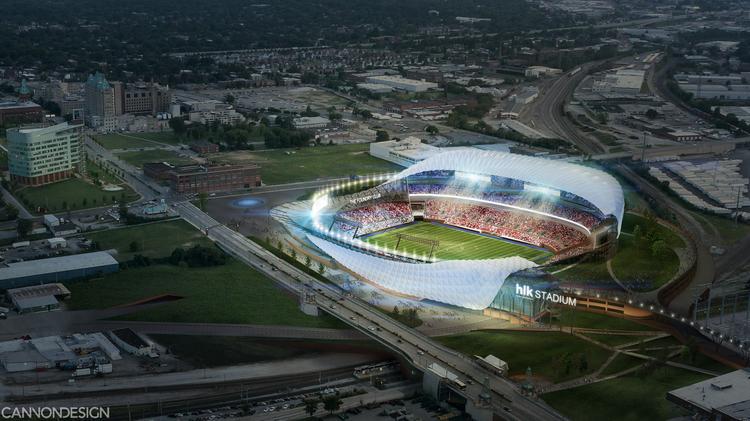 The MLS expansion showdown between the two competing St. Louis groups is heating up.
While the first group, led by former Anhauser-Busch president Dace Peacock is narrowing their focus  for a stadium site, the second group, led by  former Express Scripts executive Dan Cordes, has stepped up the competition by unveiling renderings of their potential stadium.
The site, a 13-acre plot located at the intersections of Grand Boulevard and Chouteau Avenue, is owned by St. Louis University and would host an expansion MLS team as well as a professional women's soccer team, SLU's men's and women's soccer teams, and other events such as concerts.
The stadium would seat 22,500 people and is estimated to cost between $135-150 million and Cordes expects it would be mostly privately funded, though with some public assistance in the form of tax increment financing. As SLU owns the land, Cordes "Foundry St. Louis" group would lease from the university after building the stadium.
Cordes has stated that his group anticipates submitting a proposal to MLS by November ahead of a meeting of the league's owners to discuss potential expansion plans.