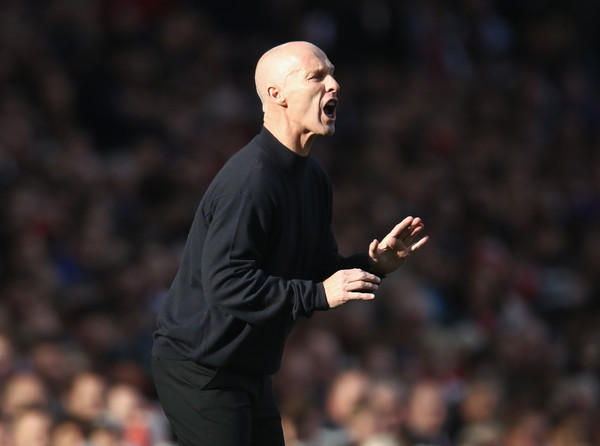 Bob Bradley faced a difficult assignment in his first Premier League match, and the Swansea City manager saw his side fall just short against one of the league's elite.
A brace from Theo Walcott led the way for Arsenal, who overcame a red card to Granit Xhaka to hold on to a 3-2 win over Swansea City. The loss drops Swansea into a relegation position with just four points through eight games.
Arsenal raced into the lead midway through the first half, as Walcott provided a pair of scrappy goals. The Gunners took full advantage of two poor defensive sequences, with Walcott pouncing in the 26th and 33rd minutes following calamitous efforts from the Swansea backline.
The Swans jumped back into it just five minutes after going down two, with Gylfi Sigurdsson taking advantage of a misplaced Xhaka pass. The Icelandic star pounced, leaving Petr Cech helpless as Swansea pulled one back before heading to the locker room.
Mesut Ozil restored the two-goal advantage 12 minutes into the second half, but a goal from summer signing Borja brought the Swans back moments later. A red card to Xhaka in the 70th minute opened the door for a Swansea comeback, but Bradley's side repeatedly fired shots straight at Petr Cech, who made four saves on the day.
Following the loss, Bradley's Swans return to action next week with a home match against Watford as the former U.S. Men's National Team boss looks to seal his first points with his new club.