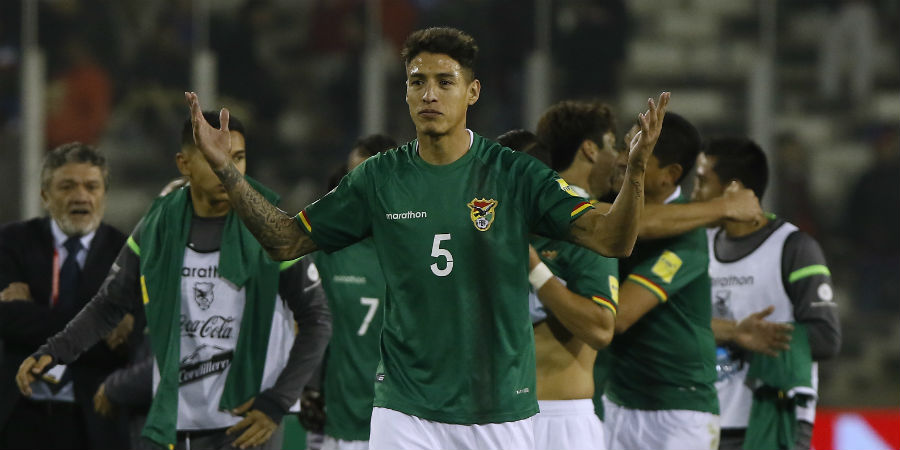 South American World Cup qualifying received a major shakeup on Tuesday due to an ineligible player.
FIFA announced on Tuesday that Bolivia will forfeit two matches after fielding an ineligible player in a pair of September qualifiers against Chile and Peru. Bolivia defeated Peru, 2-0, while tying Chile, 0-0, but will no forfeit the two matches by identical 3-0 scorelines.
The points lift Chile to a tie with Argentina in fifth place, a position that qualifies for a playoff against an Oceania team.
The player in question was Nelson Cabrera, who entered as a substitute for Bolivia in both matches. The defender previously played for Paraguay's national team.