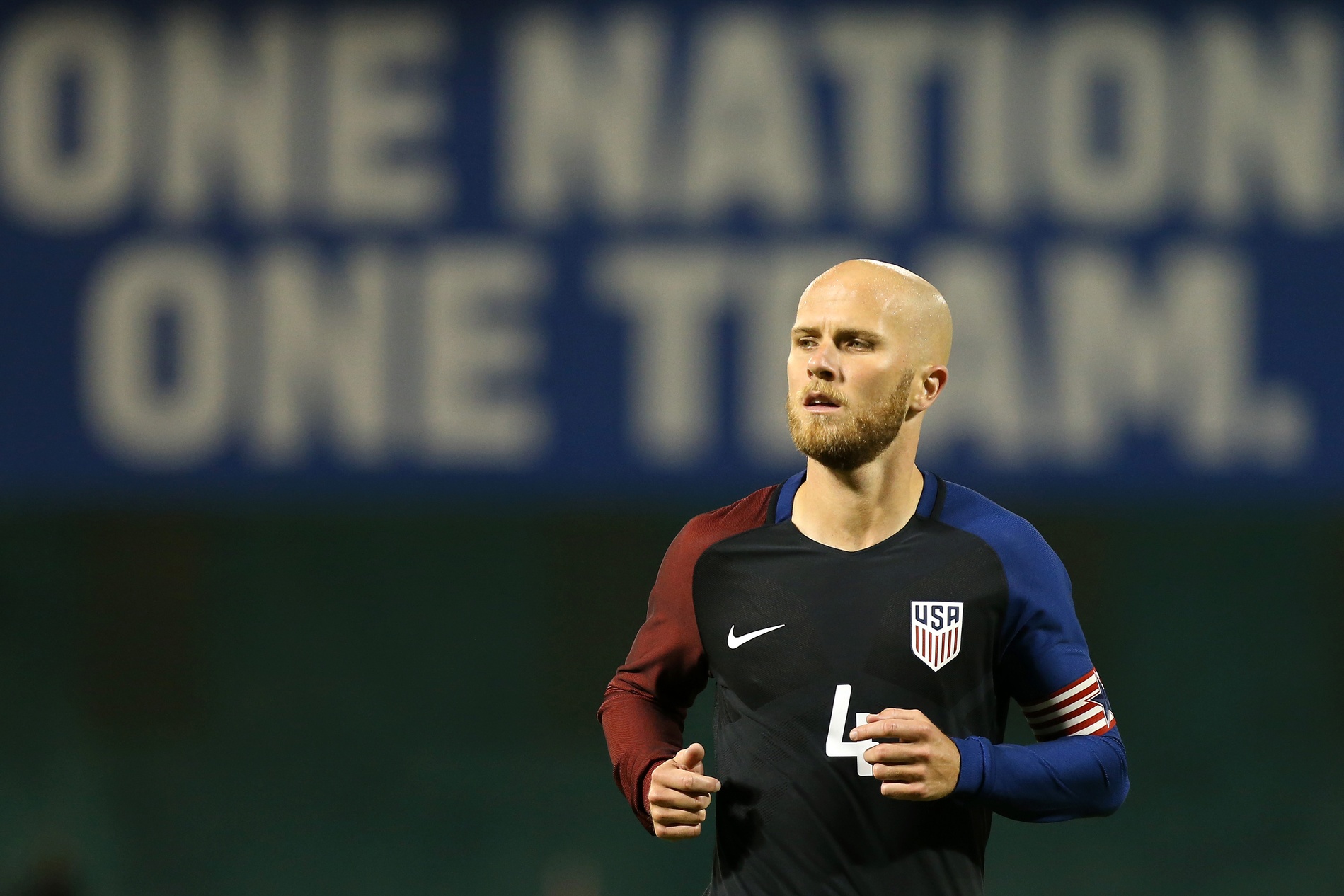 Michael Bradley put it bluntly. After a night like Tuesday, there's few ways to escape the obvious and even fewer ways to defend it.
"We just weren't good enough".
Bradley and the U.S. Men's National Team were on the receiving end of a 4-0 beatdown on Tuesday night at the hands of Costa Rica. The loss, the USMNT's second in as many games, sees the U.S. fall to the bottom of the Hexagonal standings while serving as a low point of Jurgen Klinsmann's tenure in charge.
It wasn't just the fact that the USMNT lost, considering the team had never actually won in Costa Rica previously to begin with. Rather, it was the manner in which they accepted defeat so early, conceding goal after goal to a Ticos team that was dominant from start to finish.
"On a night like this, there's no point trying to look at it any other way," Bradley said. "You have to be big enough and strong enough to just be able and say we weren't good enough.
"(We weren't good enough) in terms of understanding what the game was going to be about, in terms of knowing how we needed to play in a game that had so much on the line. We did not do good enough. You guys are going to want all sorts of analysis and answers, but the reality is just we weren't good enough, and a good team in an environment like this makes you pay."
Costa Rica is a difficult place to play, and Bradley acknowledges as much, but even the most pessimistic USMNT viewer would have expected much, much more from Tuesday night.
The first half was largely okay, all things considered. The U.S. certainly wasn't dominant, but was able to create several decent looks on the attacking end. Bobby Wood slid a chance across goal and past the backpost to highlight the action as, even with the USMNT's deficiencies, they were still in the match.
That all changed moments before halftime when Johan Venegas thumped a header home. It was a complete defensive breakdown from the U.S., one that saw three of the four members of the backline at fault. Bradley says that Costa Rica "smelled blood" from that point forward, jumping on a USMNT group that was simply beaten down by the time the final whistle sounded.
"I think they gave us a psychological knock with that goal right before halftime," Klinsmann said. "But still, you cannot give away three more in the second half. We came out in the second half and said, 'okay, let's turn this around, similar to the Mexico game', but we were not capable of doing that. In a certain way we were too flat. There was not enough alertness there, not enough tempo in there and determination in many one-against-one battles. It's definitely a bitter pill to swallow, there's no doubt about that."
"There's a need to support each other," Bradley added. "In moments like this, it does you no good to point fingers, to be looking around, trying to figure out who you can throw under the bus. That's not how it works and that's not what real teams are all about. Again, it's just been good enough this week. We all understand that and again, come March there's going to be the need to go after things in a strong way so we can start to make things right."
Now, the USMNT has questions to answer. How will they rebound from two of the most painful losses in recent memory? What changes, if any, need to be made to get the best out of this team? How can this team get better in the face of what is now overwhelming adversity.
Bradley says the team has several months to look inside and answer those questions. Each player now heads back to their club teams, some for several months straight while others will rejoin the USMNT program in January. During that time, Bradley says each player is tasked with rediscovering themselves on the club level. March will come quicker than most think, and the USMNT now has a hole to dig out of.
"Come March, we're going to have a few days to get together and really understand that there's going to need to be some urgency," Bradley said. "We are going to have to collectively look in the mirror real hard at ourselves and understand that it's not been a good start, but the reality of this Hexagonal format is that nothing is lost yet, not even close. So anybody who thinks that is sorely mistaken. All they need to do is take a look back in years past at some of the other examples of teams who have not started well but have still managed to come through, and in the end, they used the adversity in a positive way.
"We are not happy, but in moments like this, you have no choice but to — for every guy — to stand up and be strong and take responsibility and to just say it wasn't good enough this week and be ready come March and go after things in a strong way."