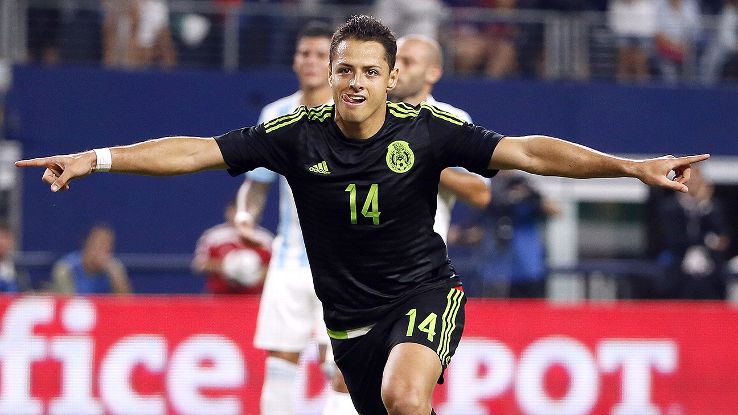 It has been 5,732 days since the first match of "Dos a Cero" fame, and since that cold Wednesday on February 28th, 2001, Mexico has fallen to the U.S Men's National Team by that same 2-0 scoreline four times.
But according to Mexican forward Javier 'Chicharito' Hernandez, there won't be a fifth.
The Bayer Leverkusen star understands that MAPFRE Stadium in Columbus, OH represents a uniquely difficult challenge to Mexico, but is adamant that this edition of El Tri can break with history and find a way to win.
"It's time to to win," Hernandez bluntly stated ahead of Friday's match. "We come in really concentrated and with a lot of matches played.
"It's a difficult place. We know what has happened here, but we've come to get the win and to end this streak," he added. "We want to win to start qualification on the right foot."
Mexico has lost four consecutive matches in four consecutive World Cup Qualifying cycles to the USMNT in Columbus, beginning with that February 28th, 2001 victory when Josh Wolff and Earnie Stewart beat Jorge Campos and Brad Friedel shut down the Mexican attack.
The most recent clash between the two in Columbus was a 2014 World Cup Qualifier on September 10th, 2013, with Landon Donovan and Eddie Johnson providing the 2-0 scoreline that secured a place in Brazil for the USMNT.
It will be 5,793 days since the first 'Dos a Cero' match when these two CONCACAF rivals meet on Friday. 15 years, 10 months, and 10 days. Chicharito was just 12 years old on that day, but he believes the time for breaking tradition is now.