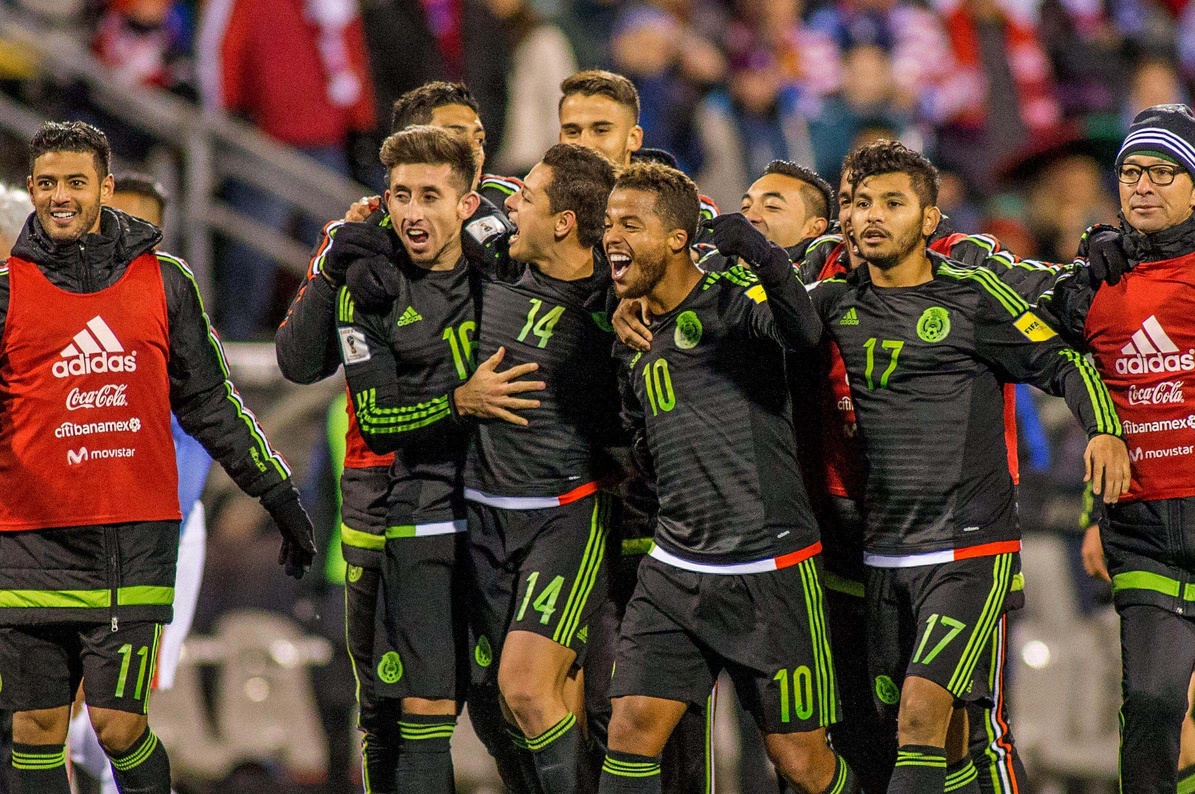 After El Tri ended a futile run on United States soil, the Mexican national team turns south to Panama and will look to stay on track against a Hexagonal hopeful. Meanwhile, a struggling Honduras team hosts Trinidad and Tobago tonight in an effort to make the Hex a little more competitive.
Below is an in-depth look at the two other CONCACAF matches on Tuesday.
MEXICO AT PANAMA (9:05 P.M. ET, PANAMA CITY, PANAMA)
After some improvement over the last few years, Panama seems ready to make a push to qualify from the Hex for the first time ever. After a win over Honduras last week, Panama now faces a difficult test in Javier 'Chicharito' Hernandez and El Tri.
Player to Watch:
Mexico:  Rafael Marquez. Marquez had good moments and bad against the United States. Despite some issues tracking U.S. forwards making runs during the game, Marquez tallied the game's winning goal late. We already know how powerful the Mexico offense can be, but look for Marquez to once again lead from the back.
Panama: Armando Cooper. Cooper is in the middle of a playoff run with Toronto FC and is in great form. The midfielder will look to connect the Panama defense and midfield with deadly strikers like Luis Tejada.
Matchup to Watch:
Felipe Baloy vs. 'Chicharito'. Panama aims to upset Mexico in this game, and it will likely be a physical affair. The challenge for Panama is to keep Mexico from getting in on goal. If Baloy and the Panama defense can eliminate Mexico's threats on the end of cross, they may be capable of counterattacking to claim a result.
X-Factors:
Mexico: Marco Fabian. Fabian has been on fire with Eintracht Frnakfurt in the Bundesliga and is yet another up-and-coming player in a strong Mexico side. Mexico manager Juan Carlos Osorio has many good problems with players like Fabian with Andres Guardado unavailable in the Mexico lineup.
Panama: Luis Tejada. Tejada is the highest-scoring player on this Panama roster. In a physical match where one counterattack can win you a result, Tejada is the kind of player Mexican fans should be afraid of. The speedy frontman is capable of capitalizing on what might be few Panama chances tonight.
Outlook: Panama has proven itself not to be a side to take lightly in CONCACAF qualifying matches. The team looks to be on track to challenge for the third spot in Hexagonal qualifying, but Mexico is just too powerful and in form. Getting into the thick of World Cup Qualifying, this Mexico side looks like the most powerful group in the Hex and should be able to prove it in Panama City.
TRINIDAD AND TOBAGO AT HONDURAS (5 P.M. ET, SAN PEDRO SULA, HONDURAS)
Honduras fell in the first match of the Hex to Panama last week, and things don't get much easier when Los Catrachos turn around to host an explosive Trinidad and Tobago team.
Players to Watch:
Trinidad and Tobago: Joevin Jones. After a great finish to the regular season with the Seattle Sounders that has turned into a playoff run, Joevin Jones is another in-form MLS player in CONCACAF qualifying. Look for Jones to use his individual skill to move the ball into the final third on the wing.
Honduras: Romell Quioto. The Honduras attack is barren. With only four goals in 25 caps, Quioto is somehow the highest-scoring forward on the Honduras roster. Still, the 25-year-old is a dangerous striker who is one of Honduras's only hopes to take a result against Trinidad and Tobago.
Matchup to Watch: Kenwyne Jones vs. Henry Figueroa and Maynor Figueroa. Jones and the Soca Warriors failed to score last time around as Trinidad and Tobago lost 2-0 to Costa Rica Friday. Against a weaker Honduras team, Jones and his team needs to claim three points.
X-Factors:
Trinidad and Tobago: Kenwyne Jones. The experienced forward for Trinidad and Tobago, who will join Atlanta United FC next season in MLS, should be able to penetrate the Honduras back line with some ease. As the Soca Warriors impressed in the last Gold Cup, the team is battling for the third-place finish in the Hex.
Honduras: Jorge Claros. Under Jorge Luis Pinto, Claros has seen a renewed role in the Honduras squad. He's found a home in his club soccer at Alajuelense in Costa Rica, too. Claros will be tasked with controlling the Honduras midfield in this match as an experienced leader.
Outlook:
This match could go either way. Given the home field advantage, it might go Honduras', but Trinidad and Tobago is certainly a stronger team than years past. Expect this to be a tight, physical CONCACAF matchup that might include few scoring chances.