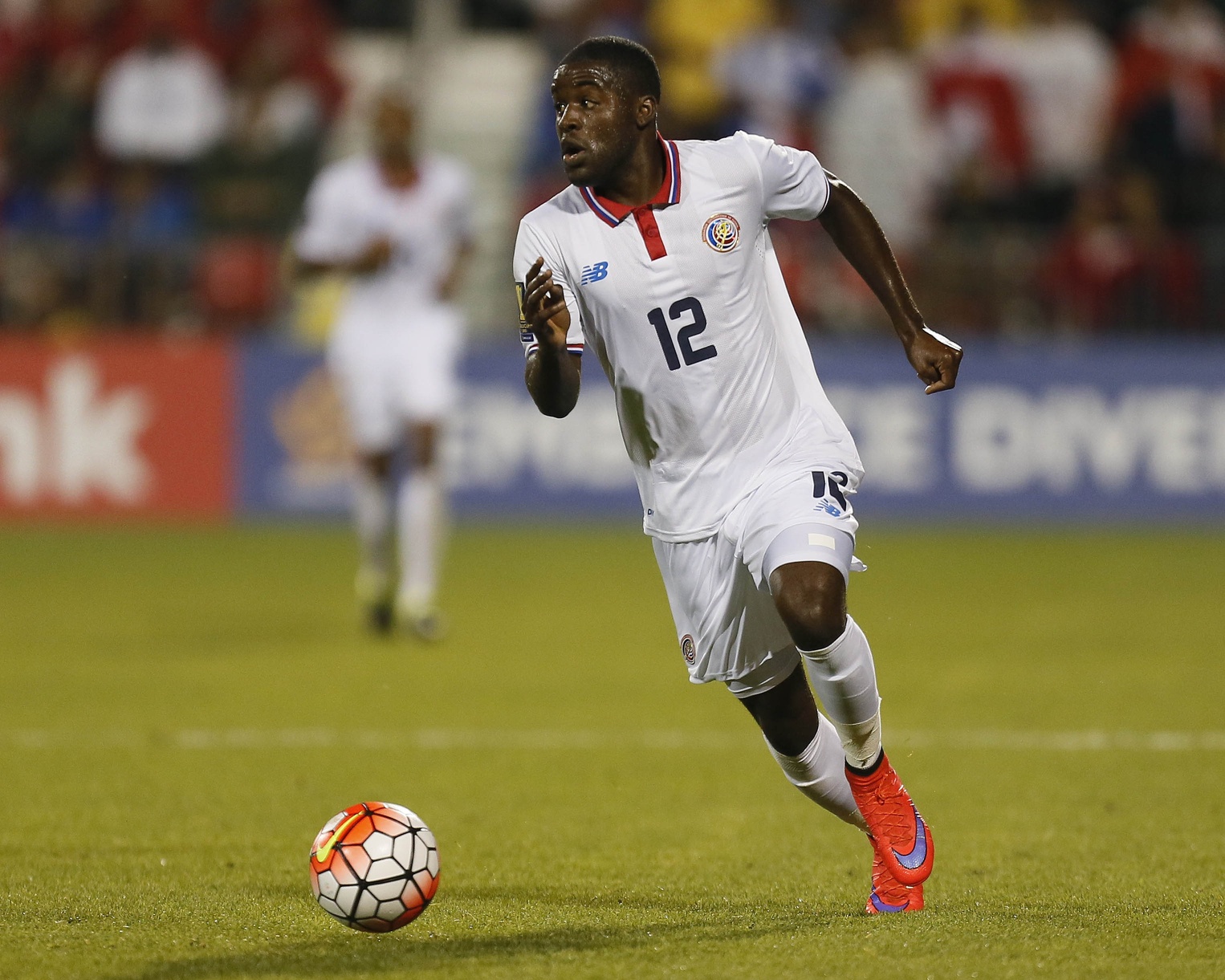 Friday's action in the Hexagonal round of CONCACAF World Cup qualifying is focused on the United States-Mexico clash in Columbus, Ohio, but there are two other matches set for Friday that will begin to shape the race for the 2018 FIFA World Cup in Russia.
Honduras hosts Panama in the opener of the Hex, while Trinidad and Tobago look to get off on the right foot against Costa Rica.
Below is an in-depth look at the two other CONCACAF matches on Friday.
Panama at Honduras (3:35 p.m. ET, San Pedro Sula, Honduras)
Both Honduras and Panama qualified for the Hex with a second-place finish in their respective fourth-round groups.
A opening win is key for both sides as they try to break into the top three positions likely to be held by the United States, Mexico and Costa Rica.
Player to Watch:
Honduras: Romell Quioto. Quioto is the most experienced forward on the Honduras roster with four goals in 24 appearances. The 25-year-old will be tasked with finding a breakthrough at home in order to start the Hex campaign off right for Los Catrachos.
Panama: Armando Cooper. Cooper has been in sterling form since joining Toronto FC and that should translate to the international level. The 28-year-old will be jamming the midfield passing lanes as Panama looks to remain compact in defense.
Matchup to Watch: Roman Torres and Felipe Baloy vs. Romell Quioto. If Panama walks away with at least a point from San Pedro Sula, it will be because of the defensive pairing of Roman Torres and Felipe Baloy. Both players know how to batter around an opposing forward, and that is exactly what they'll do to Quioto, who may feel the pressure of being the top goal provider for the home side. If Panama's defenders can set the tone with their physical play early, Honduras might drop points.
X-Factors:
Honduras: Boniek Garcia and Maynor Figueroa. The two most-experienced members of the Honduran squad will be asked to provide width moving forward in order to open up the Panama back line. Figueroa's runs from the full back position may leave Honduras exposed on a few occasions, but that's the risk you take at home.
Panama: Jamie Penedo has drifted out of our view since leaving the LA Galaxy, but he's still a solid shot stopper and a possible point for Panama could come to whether he makes one or two key saves.
Outlook:
The harsh reality for both sides is they are overmatched by the more powerful sides in the Hex. Both teams need to start the Hex in good shape in order to avoid a drop down the table that will be hard to recover from. Honduras is the only team that opens with two home games. No less than four points are expected to be earned by Los Catrachos against Panama and Trinidad and Tobago, and six would be ideal.
A draw would be a fantastic result to gain confidence in the Panamanian camp with Mexico visiting Panama City on Tuesday.
This could down as an evenly-matched contest with one goal deciding it.
Costa Rica at Trinidad and Tobago (6 p.m. ET, Port of Spain, Trinidad and Tobago)
Costa Rica finished the fourth round of qualifying on top of Group B. They face a tough test against T&T before hosting the United States on Tuesday.
The Soca Warriors came in second behind the USMNT in Group C to move on to the Hex. They have a chance to make a statement early in the Hex that they will contend for one of the top-three places.
Player to Watch:
Trinidad and Tobago: Kenwyne Jones. As they usually are when T&T hit the international stage, all eyes will be on forward Kenwyne Jones to produce in the final third. The Atlanta United man will need help from his fellow attackers to break down the Costa Rica defense, but ultimately he's the man the team relies on to finish.
Costa Rica: Joel Campbell. Campbell's pace on the wing could be exactly what the Ticos need to strike quick and earn an early road goal that would allow them to sit back and defend for the rest of the match. Campbell has also built up chemistry with Bryan Ruiz at Sporting Lisbon. How they mesh on the international level will be interesting to watch.
Matchup to Watch: Cordell Cato vs. Celso Borges. The battle for possession and chances will come through the middle of the park on Friday. Cordell Cato's link-up play with the forward line led by Jones will be key, but it will be hard to get around Celso Borges at times. If Borges helps dictate the tempo when he's on the ball, the Ticos full backs will have a chance to bomb forward and overwhelm the T&T defensive setup.
X-Factors:
Trinidad and Tobago: Joevin Jones. The Seattle Sounders man plays in a more forward role for the Soca Warriors, as he's been positioned on the wings instead of full back, where he plays in MLS. The 25-year-old should be able to use his speed to work into gaps left open by Costa Rica's full backs on the counter. He also gives T&T an extra defender when Costa Rica has the ball. Having wingers that can defend never hurt anyone, especially in the Hex.
Costa Rica: Ronald Matarrita. Another MLS player who could have a breakout game on Friday is NYCFC's Ronald Matarrita. The 22-year-old, who already has 15 caps for the Ticos, was one of the best young players in the league in 2016. Matarrita is a two-way threat that may cause a world of trouble to the right side of the T&T defense.
Outlook:
Costa Rica doesn't have to win this game. All the Ticos have to do is defend well and leave with a point and they'll be satisfied. This is a strategy that will likely be followed in March against Mexico and Honduras as well. The Ticos will get to choose when they move forward, and when they do, it could create confusion in the T&T back line, especially if Campbell uses his speed the way he should.
The home side has a chance to break into the hierarchy of CONCACAF with its talent, but in order to do so a win at home is imperative. You only get five home games in the Hex, and each of them carries their own importance. A win on Friday would hand the Soca Warriors plenty of momentum heading into Tuesday's clash with Honduras. But a loss at home to Costa Rica could put them in an early hole, especially if they falter in Honduras on Tuesday.