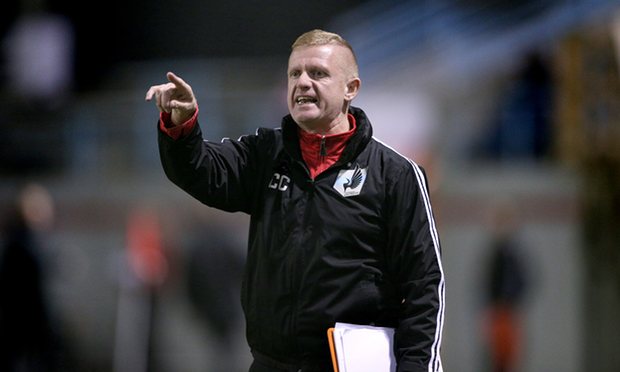 Minnesota United is reportedly assessing all options when it comes to selecting a coach to lead the team into MLS play, and current boss Carl Craig would understand if the club opted to go in a different direction.
Speaking to the Pioneer Press, Craig said that he hasn't had any recent discussions with club management over his status heading into next season. However, after a 11-13-8 campaign that saw the Loons miss the NASL playoffs, Craig is certainly aware that the club could opt for something new.
"I'll accept whatever happens," Craig told the Pinoeer Press. "It wasn't a good season. … To mitigate circumstances, there is often a fall guy, and sometimes it's the coach.
"I would like to be here," Craig added. "I think we can learn from last year."
Craig was named head coach of Minnesota United prior to the 2016 season, as he took over for Manny Lagos as the longtime manager moved into a front office role. The club has reportedly shown interest in bringing in former Orlando City boss Adrian Heath as well as New England Revolution assistant Tom Soehn, the latter of whom has connections to Minnesota.
Should the Loons opt for a new man in charge, Craig says he would like to remain with the club in a different role.
"That would be up to the new (coach)," Craig said. "I think I have the skill set to deal with players. I'm comfortable to do this. I want to be a part of the evolution of the organization."