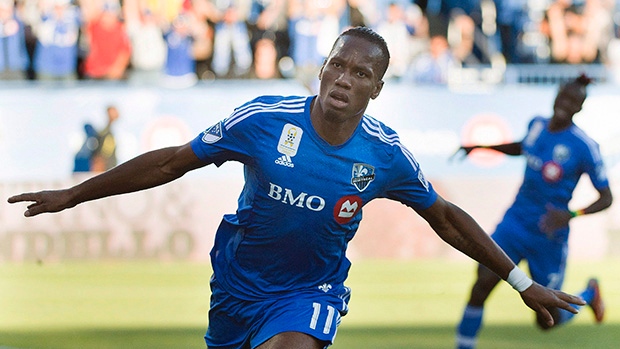 Though his contract with the Montreal Impact is up at the end of this season, Didier Drogba wants to keep playing.
French outlet RTL report that Drogba believes he will continue his playing career into 2017, be it with the Montreal Impact again or elsewhere. The forward's contract expires at the end of this year, leaving him either free to go abroad or return to the Impact next season.
"My contract ends with Montreal, so at the end of this season I will be free," Drogba stated. "I think I will continue. I do not know if we won the MLS [Cup] what will [be] my reaction.
"Mentally I'm not tired. I can stay two hours to drive to repeat my lines. In front of a ball, I'm still like a kid."
The Impact are currently in the Eastern Conference finals against rival Toronto FC. Drogba has had little effect on the playoffs to this point as Ignacio Piatti has largely led the team, though the Ivorian did contribute an assist to Piatti in the Impact's second-leg victory over the New York Red Bulls in the previous round.