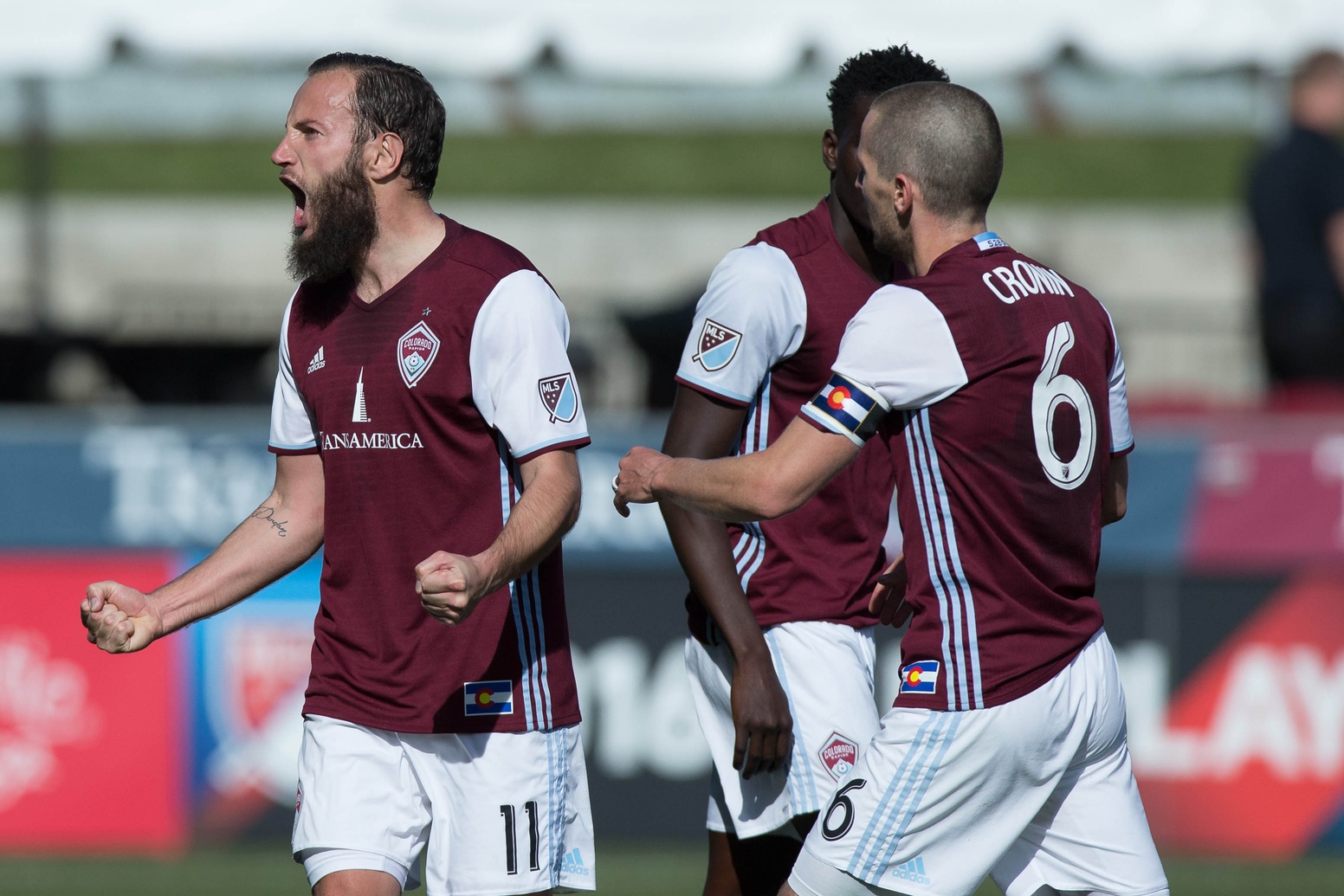 The Colorado Rapids have been underdogs throughout the 2016 season. Sunday was no different, but Pablo Mastroeni's side did just enough to take down one of MLS' heavyweights to keep their MLS Cup hopes alive.
A Shkelzen Gashi stunner sent the game to penalty kicks via a 1-0 scoreline before Tim Howard made a pair of saves to lift the Rapids to a 3-1 win in the shootout. The victory saw the Rapids overturn a 1-0 first leg deficit to book a spot in the Western Conference final.
The two sides exchanged made penalty kicks to start the shootout before Giovani dos Santos missed his attempt on the Galaxy's second shot. Following a Sebastian Le Toux make, Ashley Cole saw his penalty kick saved to give the Rapids a massive advantage. Marco Pappa put the Galaxy on the brink before Tim Howard saved Jeff Larentowicz's shot to send the Rapids through.
Gashi's long-range stunner came in the 36th minute. Given space well outside the LA Galaxy box, the Albanian unleashed a rocket that left Brian Rowe helpless as the Rapids leveled the scoreline.
Throughout the majority of the match, the Rapids remained dominant, keeping the Galaxy attack at bay for large stretches. Landon Donovan was taken out at halftime, depriving the Galaxy of another attacking threat before Robbie Keane joined the fray for Alan Gordon in the 61st minute. Further reinforcements came 15 minutes later as Steven Gerrard entered for Mike Magee.
When all was said and done, the Rapids finished with a 15-6 advantage on shot, but just four of those 15 challenged Rowe in goal.
The win sends the Rapids through to the next round, where they will take on either the Seattle Sounders or FC Dallas for the right to play in MLS Cup.
MAN OF THE MATCH
Tim Howard didn't face too much in either regular or extra time, but the Colorado Rapids goalkeeper was huge in penalty kicks to send the Rapids through.
MOMENT OF THE MATCH
Shkelzen Gashi uncorked a ridiculous strike to level the scoreline, one more than worthy of sending them through to the next round.
MATCH TO FORGET
The entire LA Galaxy attack was rather ineffective throughout, dooming them to an early postseason departure.