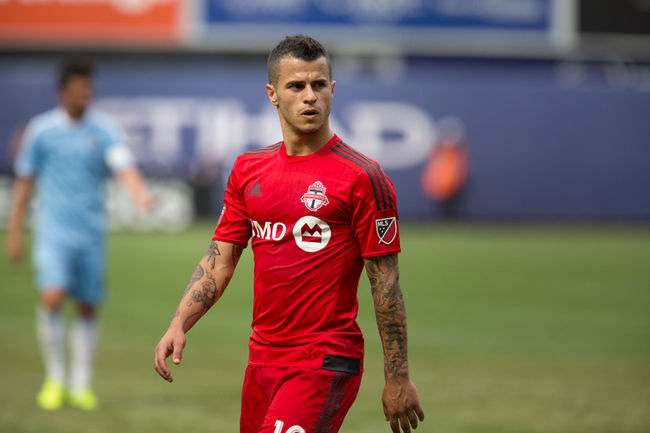 After recent disparaging comments from Italian manager Giampiero Ventura regarding his client Sebastian Giovinco, agent Andrea D'Amico came to the defense of the star forward.
After Ventura's claim earlier in the week that Giovinco's stunning productivity totals mattered less due to his playing in MLS, D'Amico was highly critical of the manager's view.
"I was surprised especially by the words of Ventura. I believe that without knowledge. there can be no competence." said D'Amico. "The selector of the national team and his staff have the obligation to go and see all the Italian players, regardless of the league in which they play and the country in which they are located. "
"I do not expect anything from anyone." he added. "I'm just saying the numbers speak for a striker Sebastian and is scoring a lot, much more than many other Italian colleagues."
Giovinco has played two seasons in MLS and is currently leading Toronto FC into the Eastern Conference playoffs. After an MVP 2015 campaign in which he scored 22 goals and assisted 16, he was near the top again in 2016 with 17 goals and 15 assists while appearing in five fewer matches due to injury. The combined goal and assist totals easily lead the league in both seasons.
Giovinco made two appearances for the Italian National Team in 2015, but has yet to make the cut in 2016, most notably missing out on this past summer's Euros.