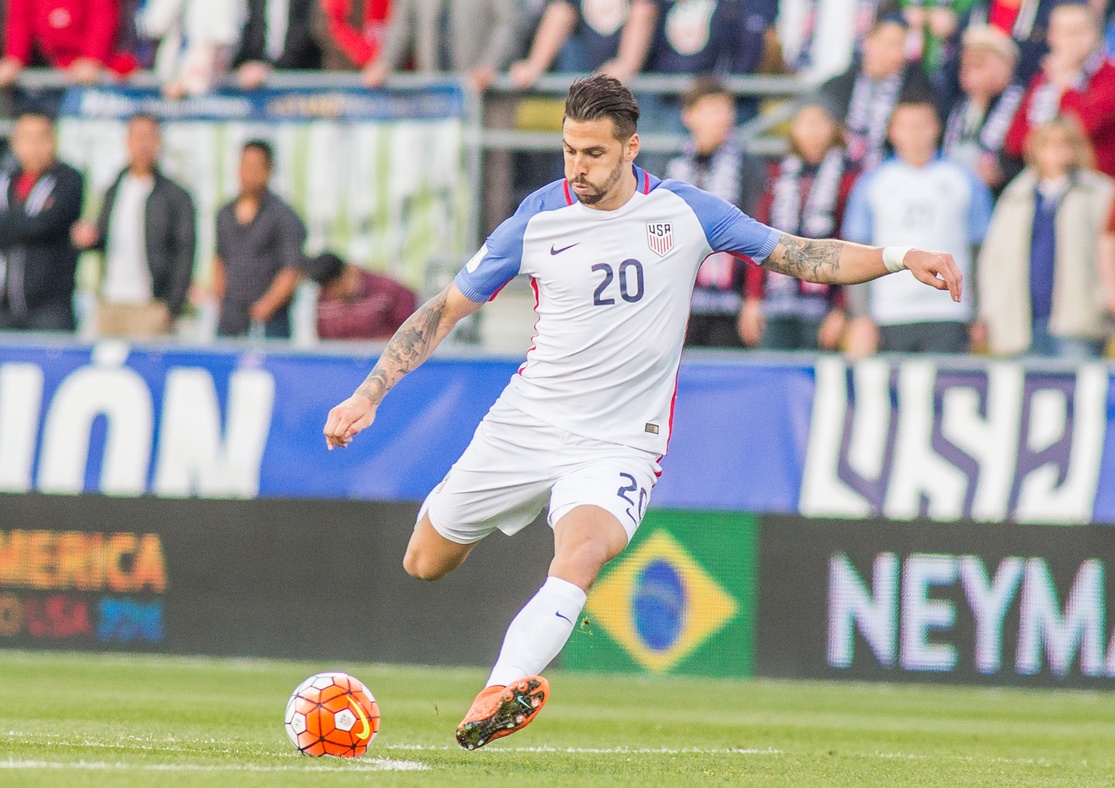 The U.S. Men's National Team may be missing a major contributor for the upcoming clash against Mexico.
Stoke City boss Mark Hughes says that Geoff Cameron is unlikely to feature this weekend against West Ham while also adding that the defender likely won't travel back to the U.S. to join up with the USMNT. Cameron has been dealing with a knee issue recently after picking up an injury against Hull City on Oct. 29.
"The knee has improved, but as with these injuries, when you open up your knee joint, they heal quickly but that last five percent can drag on for a while," Hughes said in a press conference. "He still has a little bit of pain. The likelihood is that he won't be involved for us and he probably won't be involved on the international level next week. He probably just needs to calm the knee down and then he'll be okay."
Cameron has been a cornerstone of the USMNT defense throughout the past year or so. The Stoke City defender started and played every minute of all four of the team's World Cup qualifiers and all six Copa América matches in 2016.