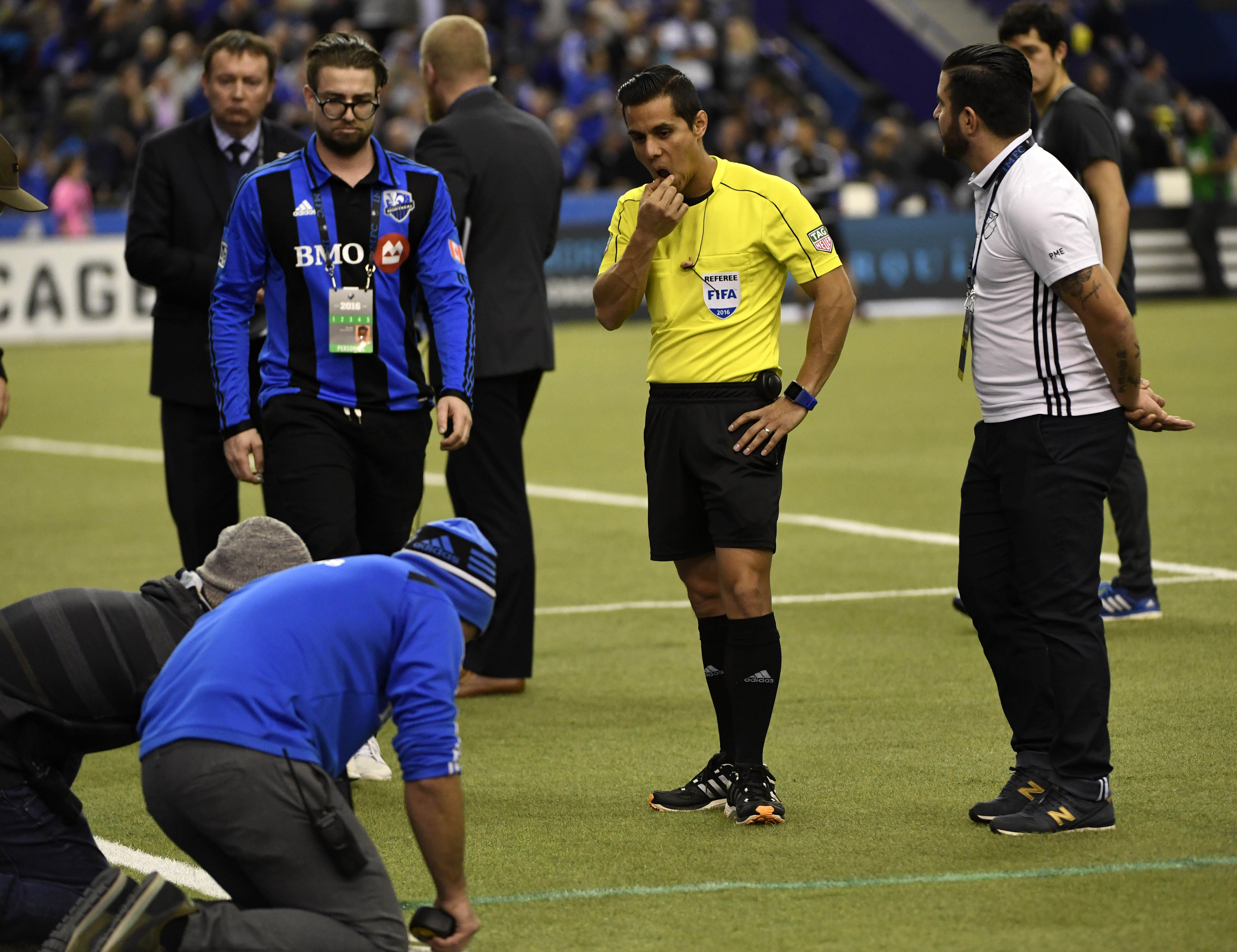 Players were warmed up and ready, 60,000-plus fans were pumped, and kickoff was moments away.
Or so it seemed.
The first leg of the Eastern Conference Finals between the Montreal Impact and Toronto FC at Olympic Stadium in Montreal, Quebec, was delayed by more than 40 minutes on Tuesday night after match officials realized that the lines on one of the 18-yard boxes were incorrectly measured.
The lines were too narrow and green spray paint resembling the color of the artificial turf had to be put over them while the right dimensions were repainted in white.
Impact president and owner Joey Saputo accepted for blame for the hiccup, which is an eyesore for both the club and MLS.
"We're somewhat embarrassed," Saputo said on the ESPN broadcast. "Obviously, it's the first time it's happened to us. We've been in situations like this before, where we have 61,000 fans. We had the (2015 CONCACAF) Champions League Final here.
"It's a responsibility of the referees to check it out. Unfortunately, the referees got here a little late, whether it was traffic or traffic around the stadium. We have to take responsibility for it. It's our fault. It's unfortunate it has happened."