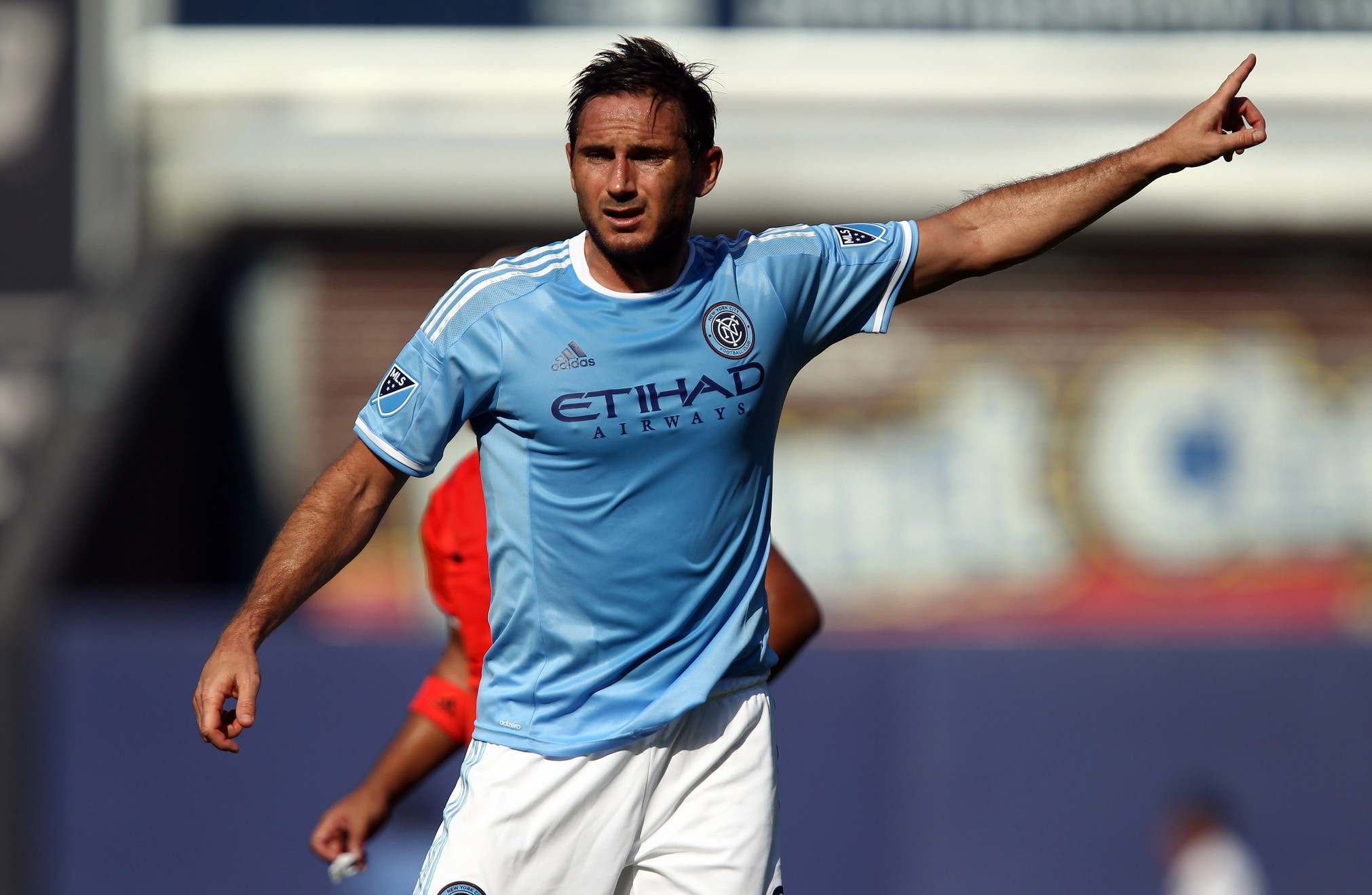 Frank Lampard's time with New York City FC has seen its fair share of both high and low moments, but the English star's time with the MLS club has officially come to an end.
NYCFC announced that Lampard will leave the club when his contract expires at the end of 2016. In total, the midfielder made 31 appearances throughout his two-year stay with the expansion club, racking up 15 goals while also adding the club's first ever hat-trick.
https://www.instagram.com/p/BMyxW24AuXp/
"As my time at NYCFC comes to an end, I would like to thank so many people for the kindness and support that they have shown me over the last two years," Lampard said. "My teammates have been a pleasure to play alongside. The amazing fans have given me incredible support and backing.
"I have very much enjoyed my time, and I am very grateful to have had the opportunity to play for such a great club and in such an incredible city."
Lampard's tenure was an up-and-down one. Beginning with controversial contract issues, Lampard didn't join NYCFC well into the club's debut season after completing the 2014-15 Premier League season with Manchester City. Injuries further delayed his debut, and recurring calf injuries became a theme of his NYCFC stay.
However, when on the field, Lampard starred. After a rocky 2015, Lampard scored 12 goals in 19 appearances in 2016, helping guide the club to its first playoff appearance.
"On and off the pitch he has been a fantastic ambassador," said NYCFC sporting director Claudio Reyna.  "I would tell any young player to watch Frank, to see how he's conducted himself over the last two years and to use that as inspiration as to how an elite, professional footballer should approach the game. From the second he walked through the door, he's set the example.
"Frank will always be part of the history of this club and we thank him for playing an important role in so many special moments in our young history."