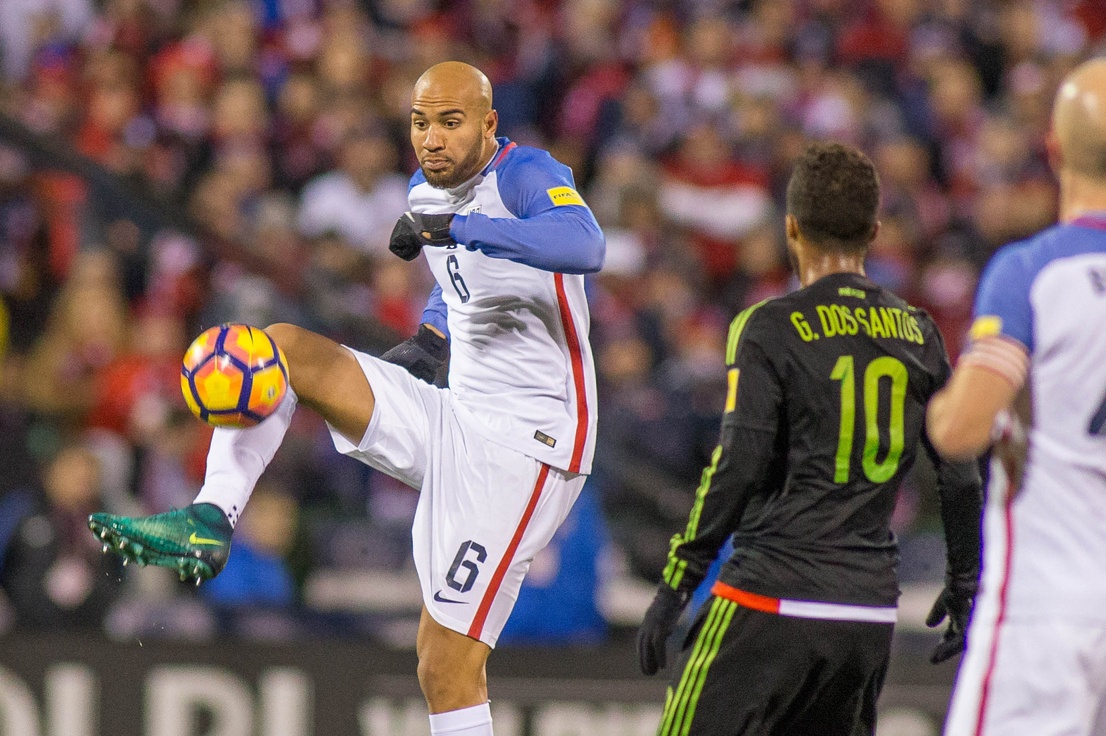 Mexico jumped out early, determined to avoid yet another Columbus Dos a Cero, but a second half push from the U.S. Men's National Team appeared to seal a Hexagonal-opening draw. However, a late goal from a longtime El Tri pest sealed a late win for the visitors on Friday night.
Rafael Marquez scored an 89th minute headed goal, earning Mexico a 2-1 win over the USMNT on Friday at MAPFRE Stadium. The loss ends the USMNT's string of four-straight 2-0 World Cup qualifying wins over their CONCACAF rivals, each of which came in Columbus.
Marquez's goal came with just moments remaining in a second half that saw the USMNT create a bulk of the chances. On a Mexico corner, Marquez was left wide open for a glancing header. The shot sailed past Brad Guzan and into the far post, sealing a dramatic road win for El Tri.
Mexico came out flying, rattling the crossbar twice in the first half. Layun scored the deserved opener in the 20th minute, as the Porto fullback's shot deflected off Timmy Chandler to leave Tim Howard handcuffed in net for the game's first goal.
The second half saw the script flip, at least early, as the U.S. jumped on Mexico from the start of the second 45.  Wood then broke through four minutes in, drawing the U.S. level while regaining momentum to start the second stanza.
Wood's play was created by Altidore, who spun his defender before darting towards the El Tri defense. The TFC forward slid a pass towards Wood, who bumbled through Mexico's three-man backline before banking a shot off a defender and in to level the scoreline at one apiece.
The USMNT opened the match in a 3-4-3 formation, but it was made obvious from the start that the tactics were very off. Following Mexico's opening goal, the U.S. switched to a 4-4-2, moving Matt Besler to left back while pushing Fabian Johnson higher up the field.
Things went from bad to worse for the U.S. later in the half as Howard departed due to injury. The move brought Guzan into the match, depriving the USMNT of a much-needed sub early in the match.
Fortunately for the USMNT, the formation switch worked, as the U.S. turned the pressure on throughout the second half. The best chances tended to run through Wood, whose 74th minute rocket was saved in what was the USMNT's best chance at a second. Several minutes later, Altidore saw a free kick pushed just over the bar as Mexico weathered the storm before Marquez headed home the decisive goal.
The U.S. returns to action Tuesday for a visit to Costa Rica, while Mexico faces another road qualifier against Panama.