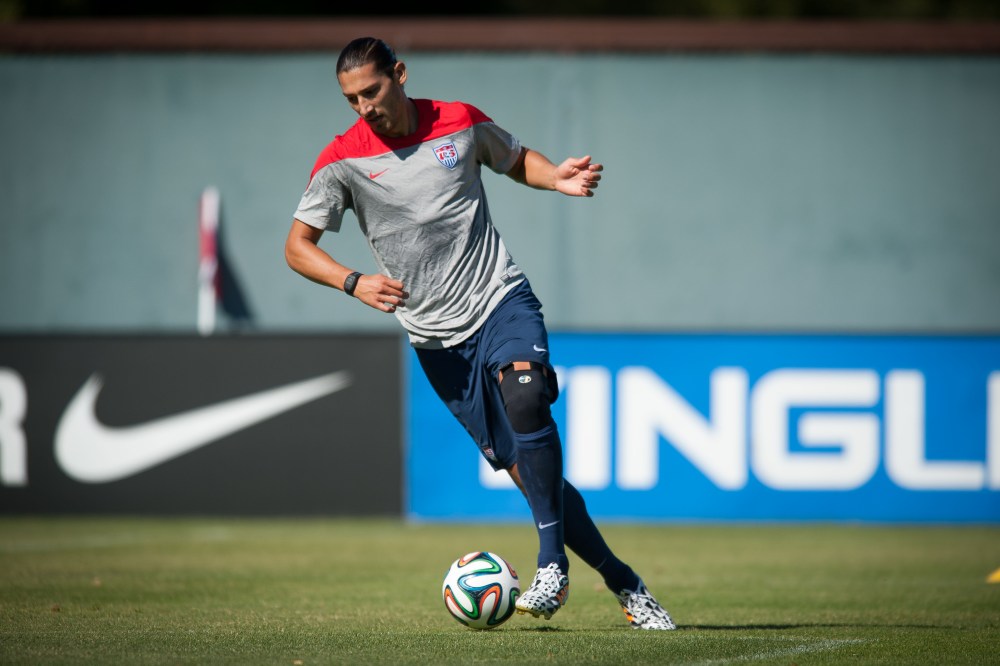 Emotions tend to run high anytime the U.S. squares off against Mexico, but for the few players on the American squad who have ties to both countries, maintaining an objective mentality is vital to ensure quality performances on the pitch.
"I never think there is hate in these games," said defender Omar Gonzalez, who holds dual citizenship in the U.S. and Mexico. "Everyone is very competitive, they want to play for their country which is a pride thing, and therefore no one wants to lose. That's the feeling… I don't hate Mexico, but I don't want to lose against them. There is a lot of respect so I only have to get to the game and play with all my heart."
The 28-year-old Gonzalez, who now plays for Pachuca in Liga MX after spending seven seasons with the LA Galaxy in MLS, said picking up a win in Friday's World Cup Qualifying tilt for the U.S. would allow him to claim some bragging rights over those closest to him in Mexico.
"This game is really special for me, being Mexican-American and having a majority of my family still living in Mexico," Gonzalez said. "I know they are cheering for Mexico but they want me to do well so I'm in that kind of weird area with them, but for me and my immediate family, we are U.S. all the way and I can't wait to beat them.
"And now that I play in Mexico, it's more important that I win so that when I return… you know," Gonzalez said with laugh.
Gonzalez's fellow dual citizen and Liga MX member, William Yarbrough, echoed the sentiment that feelings need to be set aside ahead of Friday's contest.
"Obviously it is a bit more special, given the fact that we play against Mexico, the country that opened the doors for my parents more than 30 years ago, the country where I was born, that has always treated me very kindly, (and) where I play," the 27-year-old goalkeeper said. "So that makes it a bit more special, but I think at the time of the game, those things are forgotten and inside the pitch we want to win. Feelings are taken aside, and we just want to win."
Yarbrough, who was born and raised in Aguascalientes, Mexico to American parents, received a call-up to the Mexican U-20 National Team in 2007, but ended up accepting an offer to join the U.S. side and made his senior national debut in March of 2015. Despite having just three caps under his belt, including one as a substitute against El Tri on April 15, 2015, Yarbrough understands the magnitude of Friday's clash in Columbus, Ohio.
"It's not any other game. It's not only a classic rivalry match, it's also the first three points in the Hex," Yarbrough said. "We are here at home, we have our people's motivation, and for us these two games are very important; obviously starting here with Mexico, we want to start off this Hex on the right foot."