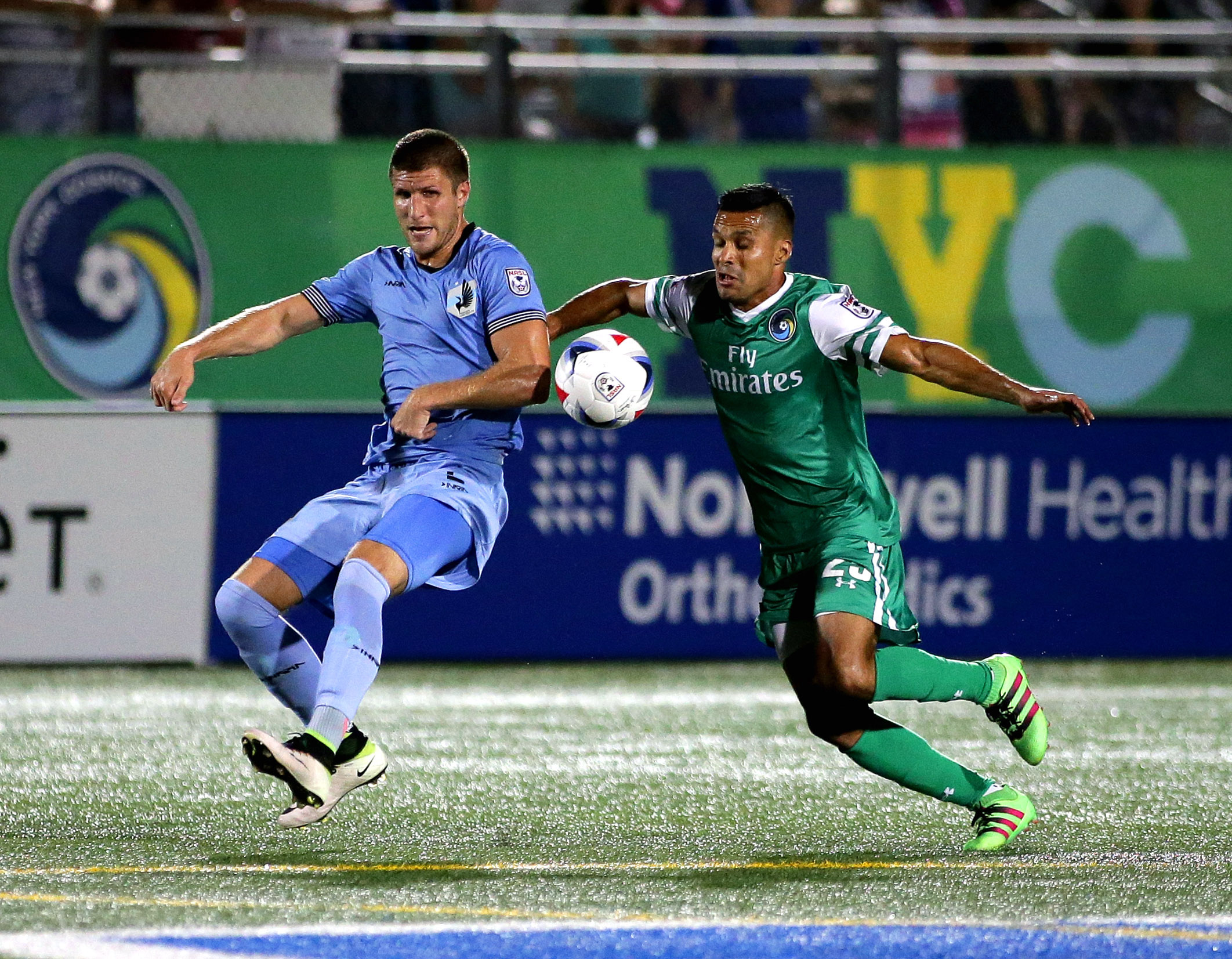 A recently completed report by business advisory firm Deloitte lays out an argument in favor of implementing promotion and relegation in American soccer's professional league structure.
Commissioned by Miami FC owner Riccardo Silva, the report was commissioned in an effort to assess the feasibility of introducing pro/rel in the United States. The report, which was created using public information and a poll of over 1,000 American soccer fans, found that introducing promotion and relegation would have a range of long-term benefits on the sport in the U.S. However, the report also states that the U.S. is not currently ready for such a drastic change.
"U.S. soccer has a major opportunity to capitalize on the nation's growing interest in soccer," said Deloitte Head of the Sport Business Group, Dan Jones. "We believe the introduction of promotion and relegation into the existing league system could have numerous long term benefits, including increased attendances, increased broadcast audiences, improved commercial revenue and a positive impact on both elite players and grassroots participants.
"Though the U.S. soccer league system may not be ready for such a move immediately and its implementation may not appear urgent, the topic is worthy of greater exploration and debate," he added. "U.S. Soccer should properly consider the merits of introduction of promotion and relegation and a transition plan for its successful introduction in order to drive U.S. soccer forward."
The report went on the highlight the entertainment value provided by a pro/rel race, citing the English Championship Playoff Final's 216 percent spike in television viewership over normal league games. According to the report, 50 percent of fans said they'd would more likely to watch games on TV if pro/rel was introduced, while 46 percent said they would be more likely to attend matches.
In total, the report found that 51 percent of fans are in favor of the promotion and relegation in American soccer.
The report goes on to state that, due to the historic instability of the American soccer system,  there would need to be a plan in place to help stabilize a potential change. The report referenced the English Football Conference and Korea's K League as models on how pro/rel should be introduced.
However, the are a number of concerns. Stadium infrastructure and actual organizational quality are not up to the standards needed for an open system, while MLS' long-term investors remain unlikely to want to risk the pitfalls that come with adding relegation to the mix.
As it stands, the report states that  the U.S. is "is not immediately ready for promotion and relegation", but should being assessing a long-term plan to move towards the system.
"Of course, financial security is of paramount importance to club owners and investors," Jones said. "New regulations and minimum league standards would likely be required to promote financial stability and good governance. For example, the financial risks for a top division side suddenly relegated necessitate precautionary measures.
"We would recommend parachute payments be considered, as are already in place in other leagues to help clubs manage the financial loss associated with relegation and also to give confidence to newly promoted clubs to invest."