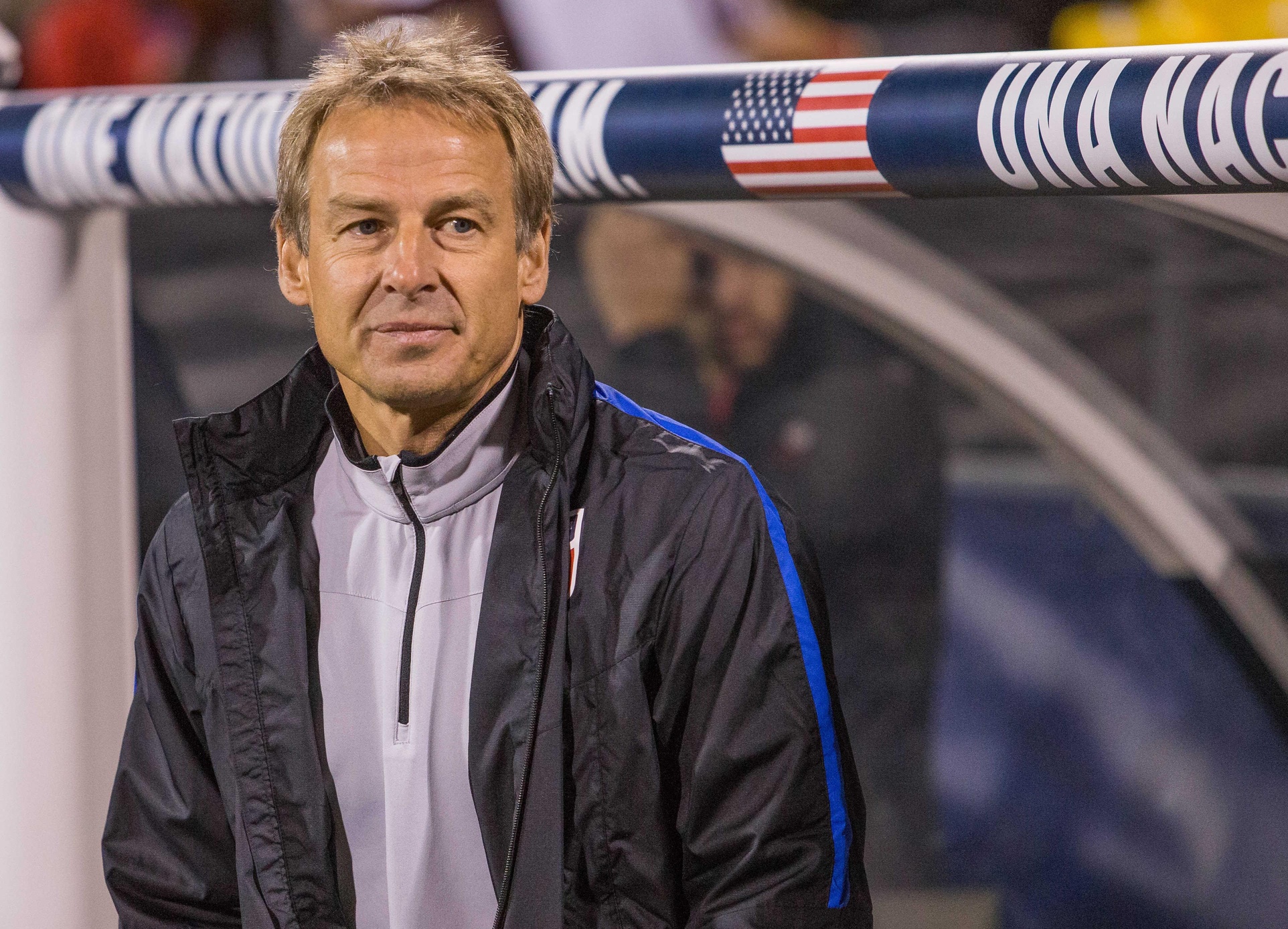 Tuesday night was a new low for the U.S. Men's National Team. It was embarrassing and demoralizing, but the worst part of the lopsided loss to Costa Rica was how easy it was to see it coming.
There's plenty of blame to go around. The players were, for lack of a better word, awful. There was no heart, no desire, no pride, as Los Ticos poured in goal after goal in a 4-0 rout. Questions have to be asked of each and every player on that field and what exactly they expect from one another when they wear a national team jersey.
However, much of the blame will fall squarely on Jurgen Klinsmann, who has seemingly finally reached his breaking point as USMNT manager.
Regardless of how you feel about the man or his abilities, you cannot deny that, at some point, Klinsmann was the right man for the job. Throughout Klinsmann's tenure, there have been a series of highs. There have been wins over Germany and the Netherlands. There was a memorable run through the 2014 World Cup that was, even for the most optimistic of fans, on par with expectations. There was a Copa America run against some of South America's top teams, even if it ended in rough fashion at the hands of Argentina.
At one point, Klinsmann was the coach the USMNT needed. Not anymore.
Tuesday night's match showed exactly that. The players quit on their coach, and it's as simple as that. It's tough to play in Costa Rica, we all know that, but it's not 4-0 tough. It's not so difficult that a solid Costa Rica side is made to look like Lionel Messi and Argentina. It's not so difficult that a USMNT team can be excused from putting forth any sort of effort for both themselves or their coach.
For years, Klinsmann has deflected the accountability. He can't anymore. The tactical disaster that was Friday's match against Mexico? His fault. The ridiculous decision to keep jamming Michael Bradley and a less-than-fit Jermaine Jones together and outside of their comfort zones? His fault. The fact that players couldn't even be bothered to hustle back and prevent goals three and four from flying past a helpless Brad Guzan? His fault.
It's simply time, and a performance like Tuesday's show that it can't be denied anymore. When tactics, effort and results are all lacking, there's only one thing to do: move on, and find someone else who can improve them.
Long-term the USMNT would face a process. MLS frontrunners like Oscar Pareja and Jesse Marsch have never taken charge on the international level. Big name foreign coaches would need to adjust to a USMNT pool with just four months between Tuesday's beatdown and the return of Hexagonal play. Short-term, there are familiar options like Bruce Arena hanging around to lead the way, but there's really no go-to answer on how to replace Klinsmann outright at this very moment.
Is that enough justification for him to stay? Is Klinsmann simply the best available right now? Would moving on do more harm than good to a team in the midst of an already disappointing Hexagonal? That's for Sunil Gulati to decide, and I'm sure he'll spend the next few weeks pondering those questions ad nauseum.
There's an old saying that you can't fire a whole roster, and it's particularly true on the international level. The players are the players; they are who they are. When things go wrong, the players can only shoulder so much blame, especially when every single one of them is conveniently in better form for club than country at this very moment.
You can, however, fire a coach, and that's a fact that U.S. Soccer is going to have to confront sooner rather than later.