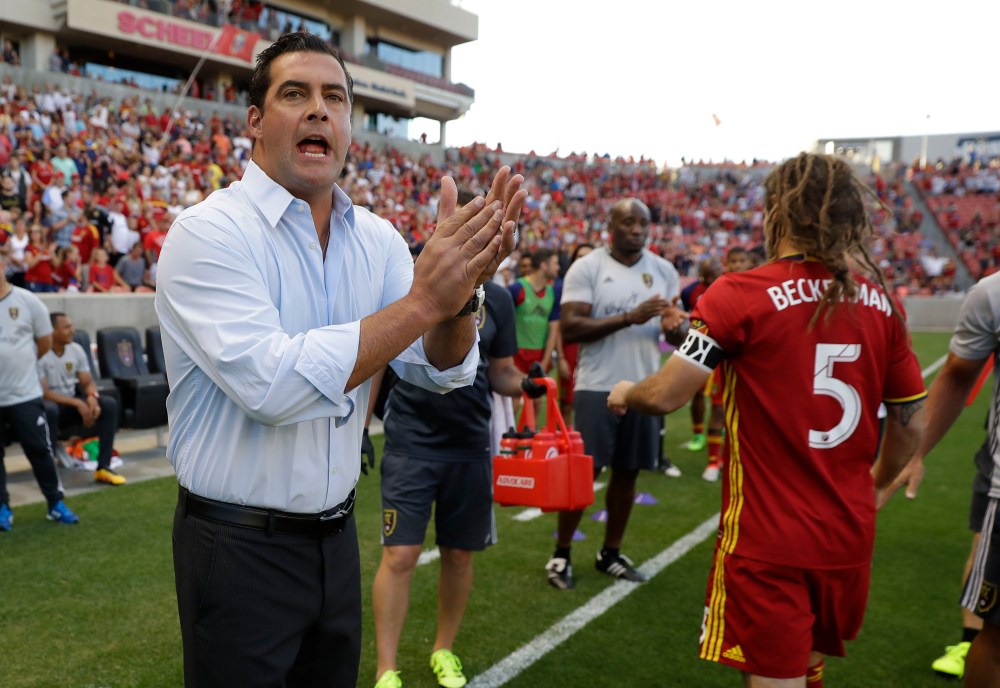 After guiding Real Salt Lake back to the playoffs this season, Jeff Cassar will get another shot at it next year.
Club owner Dell Loy Hansen announced Wednesday that Cassar will be retained for the 2017 MLS season, though terms of the new contract are not disclosed, per league policy.
"Jeff deserves the 2017 year to continue our club's competitive growth," Hansen said. "His body of work this year — despite the team's late-season slide — and the overwhelming endorsement of him by numerous voices in our locker room confirm my belief that his continuity and our foundation set up Claret-and-Cobalt success in an extremely competitive Western Conference next season."
Since Cassar took the helm in December of 2013 on a three-year deal, RSL has gone 38-35-29 in league play under his guidance and qualified for the postseason twice. The club's home record, though, has been especially impressive as it posted a 31-6-23 mark at Rio Tinto Stadium across all competitions during that span. The only MLS club to have fewer losses at home during the same period is the LA Galaxy.
"I greatly appreciate the opportunity that Mr. Hansen and Real Salt Lake has given me," Cassar said. "While I am not satisfied with the lack of hardware during my tenure, I do believe that the infrastructure, resources and talent at our disposal for 2017 will be greatly rewarding for the entire 'RSL Family,' especially our incredible fan base."
RSL limped toward its finish this year as it went 0-5-3 in its last eight matches, culminating on Oct. 26 when it dropped a 3-1 contest in the Western Conference knockout round to the LA Galaxy. The club finished sixth in the regular season after coming in ninth in 2015.