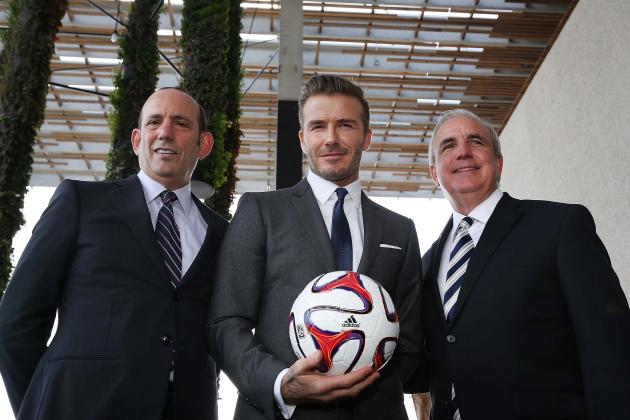 David Beckham's Miami project has hit its share of roadblocks since its announcement several years ago, and it appears that the team's official start date has been pushed back once again.
Sports Illustrated reported Tuesday that the club's leadership believes it would be smarter to begin play in 2019 rather than the original plan of 2018. The potential pushback would leave Los Angeles FC without an expansion partner for the 2018 season, a situation MLS has tried to avoid in past seasons.
According to SI, there is "zero chance" Sacramento could join LAFC as a 2018 expansion market.
Beckham and co. continue to work out several kinks with their Miami project. Reports emerged Monday stating that the club was in pursuit of adding an additional big-money investor and would not finalize any stadium situation until another owner was secured.
In addition, the club may begin play at a temporary venue while the stadium situation gets sorted out, with the Miami Dolphins' Hard Rock Stadium as a potential option.