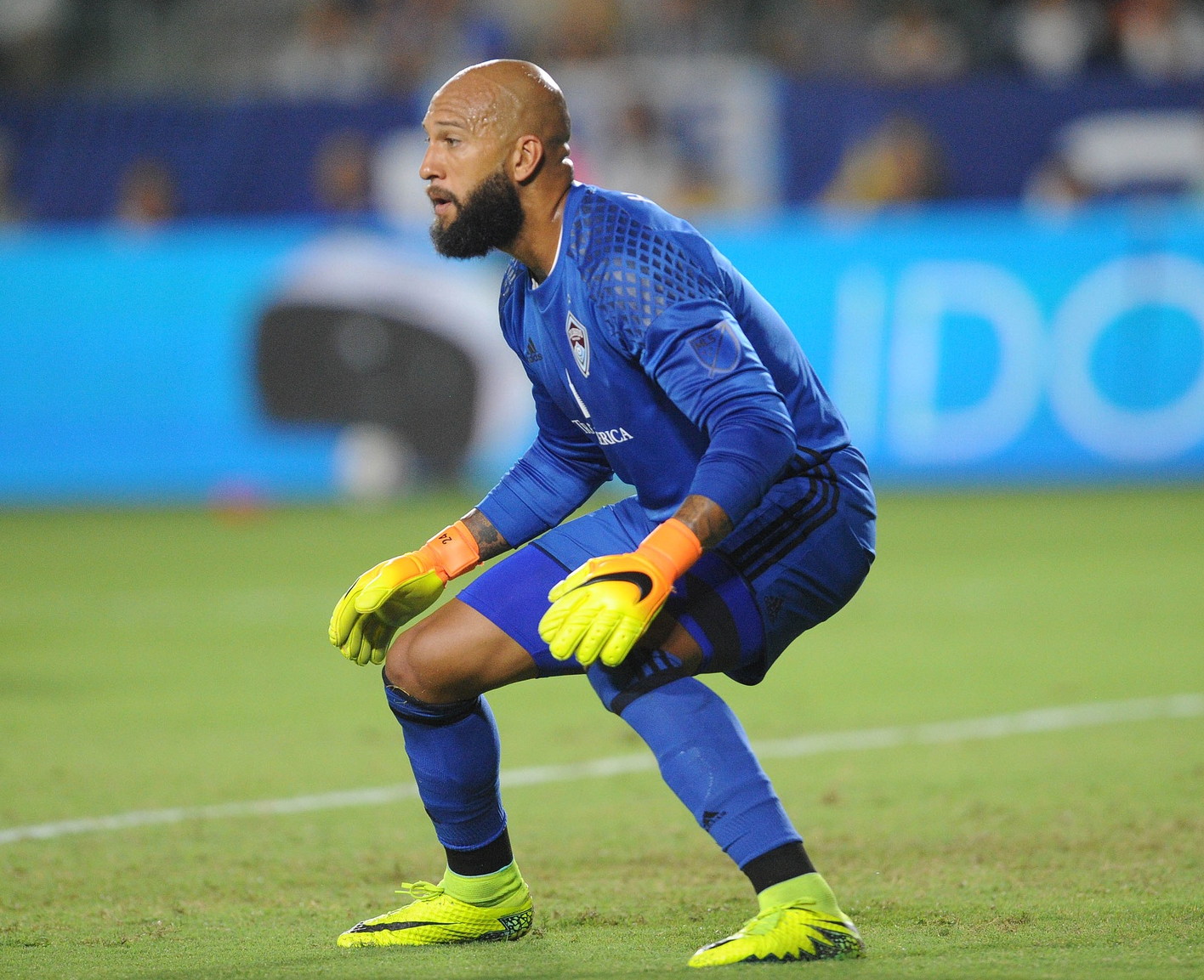 Tim Howard's recent injury could be much worse than originally believed.
According to ESPN, Howard could be out several months and is likely to miss the rest of the Colorado Rapids' run through the MLS Cup playoffs. Howard recently left U.S. Men's National Team camp to return to Colorado for further treatment and evaluation.
The injury could reportedly require surgery that may keep Howard out of action until the start of the MLS preseason.
(UPDATE: The Rapids confirmed the reports on Monday afternoon, revealing that Howard is set to undergo surgery with USMNT doctors on Nov. 17. Howard is expected to miss four months.)
News on Howsard's injury comes just days after goalkeeper tweaked his adductor Mexico, forcing head coach Jurgen Klinsmann to turn back to Brad Guzan in the first half of Friday's 2-1 loss. Now, it appears Guzan will rejoin the lineup yet again on Tuesday for a crucial qualifier against Costa Rica.
For the Rapids, the news is especially big. The club faces a Western Conference final against the Seattle Sounders beginning on Nov. 22