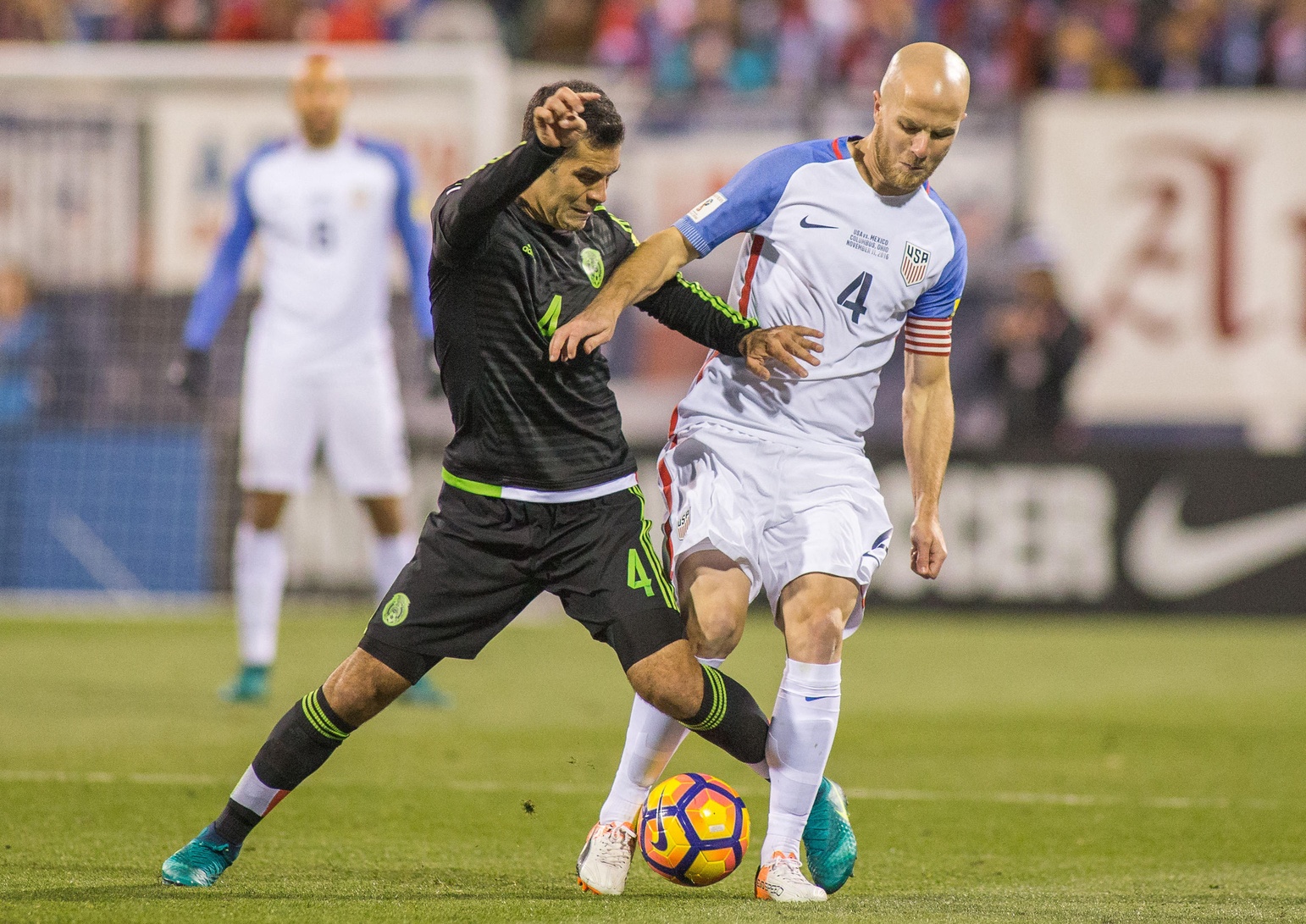 For years, Michael Bradley's best position has been up for debate and, following the U.S. Men's National Team's loss to Mexico, it appears that the player himself and his national team coach disagree on how best to deploy the veteran midfielder.
A recent story on Goal USA describes the apparent disagreement between Bradley and head coach Jurgen Klinsmann over the midfielder's best position. Bradley says he sees himself as a No. 6, a defensive midfielder, in a role similar to that he plays with Toronto FC. Bradley has no issued playing a more attacking role, but the USMNT captain says he feels a deeper position complements his strengths more than one higher up the field.
Klinsmann disagrees, stating that he believes Bradley is a "difference-maker" and should be pushed higher up the field. Against top level opponents, Klinsmann wants his best pieces in the attacking end and, in his mind, keeping Bradley active in the final third is vital.
Despite his role as USMNT captain, some fans feel that Bradley should be relegated to the bench. However, despite his struggles, Bradley remains one of the USMNT's most important players and leaders heading through the Hexagonal.
With that said, what do you think? What position do you see as Bradley's best?  Have your say in Tuesday's SBI Question of the Day and state your reasoning in the comment section below.
[polldaddy poll=9581117]