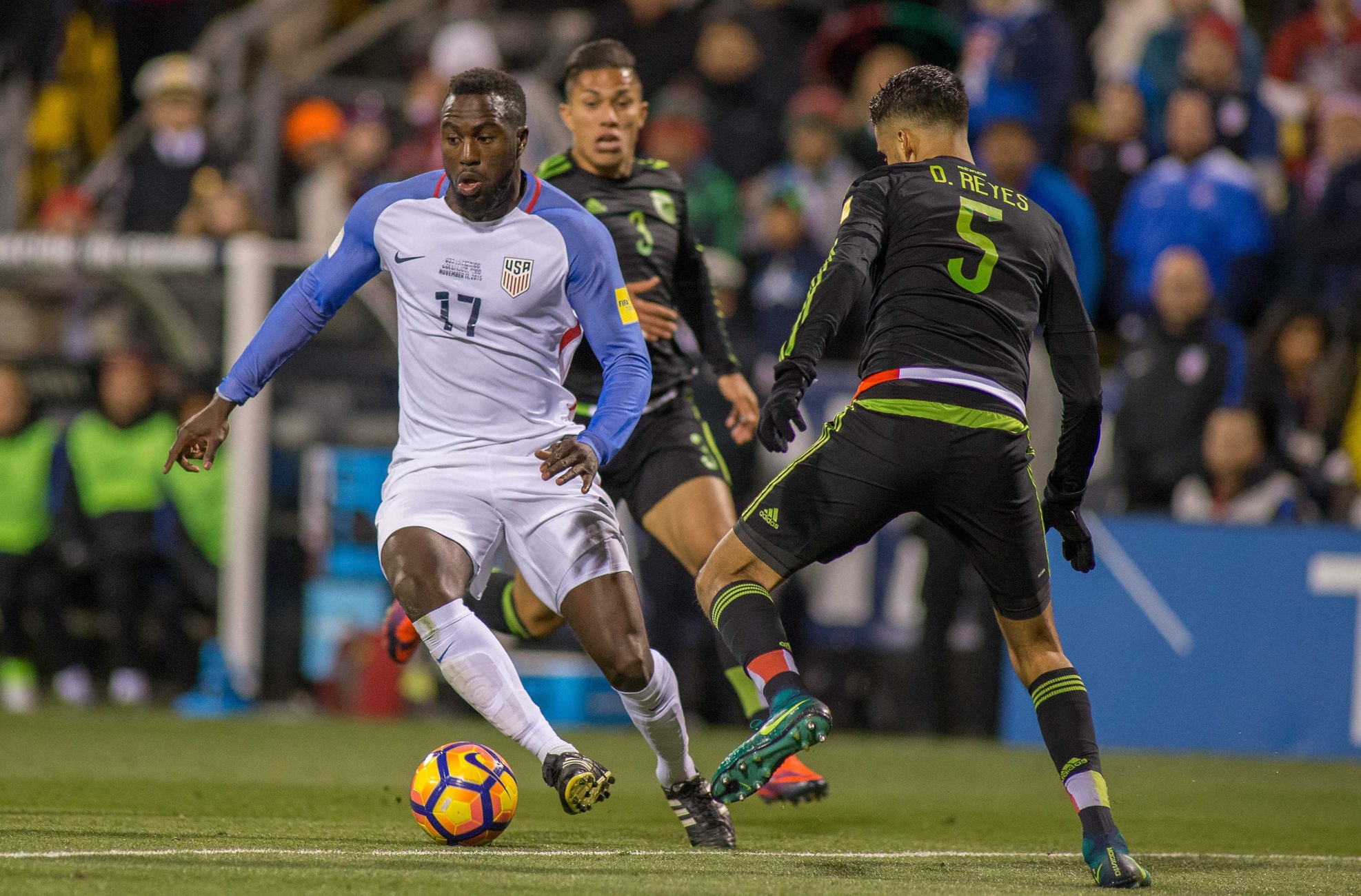 The CONCACAF Hex is quite forgiving. Of the six teams that qualify for the final stage of CONCACAF World Cup qualifying, three will seal automatic berths to Russia. Another, meanwhile, will face a team from Asia in a two-legged playoff, offering one more shot at earning a 2018 spot. It's a process that favors the big teams while offering plenty of room for slight slip-ups.
Still, after dropping their Hex opener against Mexico on Friday night, the U.S. Men's National Team is already feeling a bit of pressure.
Even with the loss, the U.S. is favored to make a run through qualifying. Friday definitely hurt, but the USMNT's pride took a much bigger hit than their odds of making the 2018 World Cup. However, with a trip to Costa Rica looming, there is a bit of uneasiness. The U.S. has never won a qualifier in Costa Rica, and another loss on Tuesday night would dig the U.S. quite a hole before taking on the competition's less-renowned teams.
"The message is simple. We have to go down there and get a result, which we will do," said USMNT coach Jurgen Klinsmann following Friday's loss. "It's the first of 10 qualifying games. It's obviously a big one. Mexico is the biggest one we play, but we always know that when we play Mexico it will be eye-to-eye. It's going to be a nail-biter and sometimes it goes their way and other times it goes our way.
"I told them that we have to correct it for Costa Rica and, in the summer, we can't wait to get to the Azteca Stadium and go for it right there in their home. That's part of the qualifying process, the whole long road over 10 games. It's not a problem, but obviously it's disappointing. You don't want to lose this game."
While Klinsmann was pleased with the second half effort, it was hard to find positives from the USMNT's first half performance. Another opening half dud would no doubt be punished by a talented Ticos team, one which defeated Trinidad & Tobago, 2-0, to open their Hex run.
From the offset, the USMNT looked rattled. There was no chemistry, no fluidity, no creativity. Now, the pressure comes. In a 10-game run, there's room for one or two hiccups, especially against the likes of Mexico and Costa Rica. However the fact that one of those hiccups came so early remains frustrating.
"It gets a sense of anger in us. There's a sense of urgency," Klinsmann said. "We don't want to be behind. Costa Rica won tonight so it's right there. All of those qualifying games are nail-biters and all of these qualifying games are difficult. That's what the players are prepared for. If you pick out the second half and play the way we played in the second half, I'm not worried."
A Copa America beatdown of Costa Rica will help reaffirm USMNT confidence. In the two sides' last collision, the U.S. played Costa Rica off the field in a match that served as the biggest highlight of the team's Copa America run.
They'll need a similar effort on Tuesday night. The Hex hasn't yet escaped the USMNT, but the group remains determined to keep their hands on their own destiny.
"We planned for three points, and we obviously didn't get that," said forward Jozy Altidore, "so we have to go there with a mindset to get maximum points."