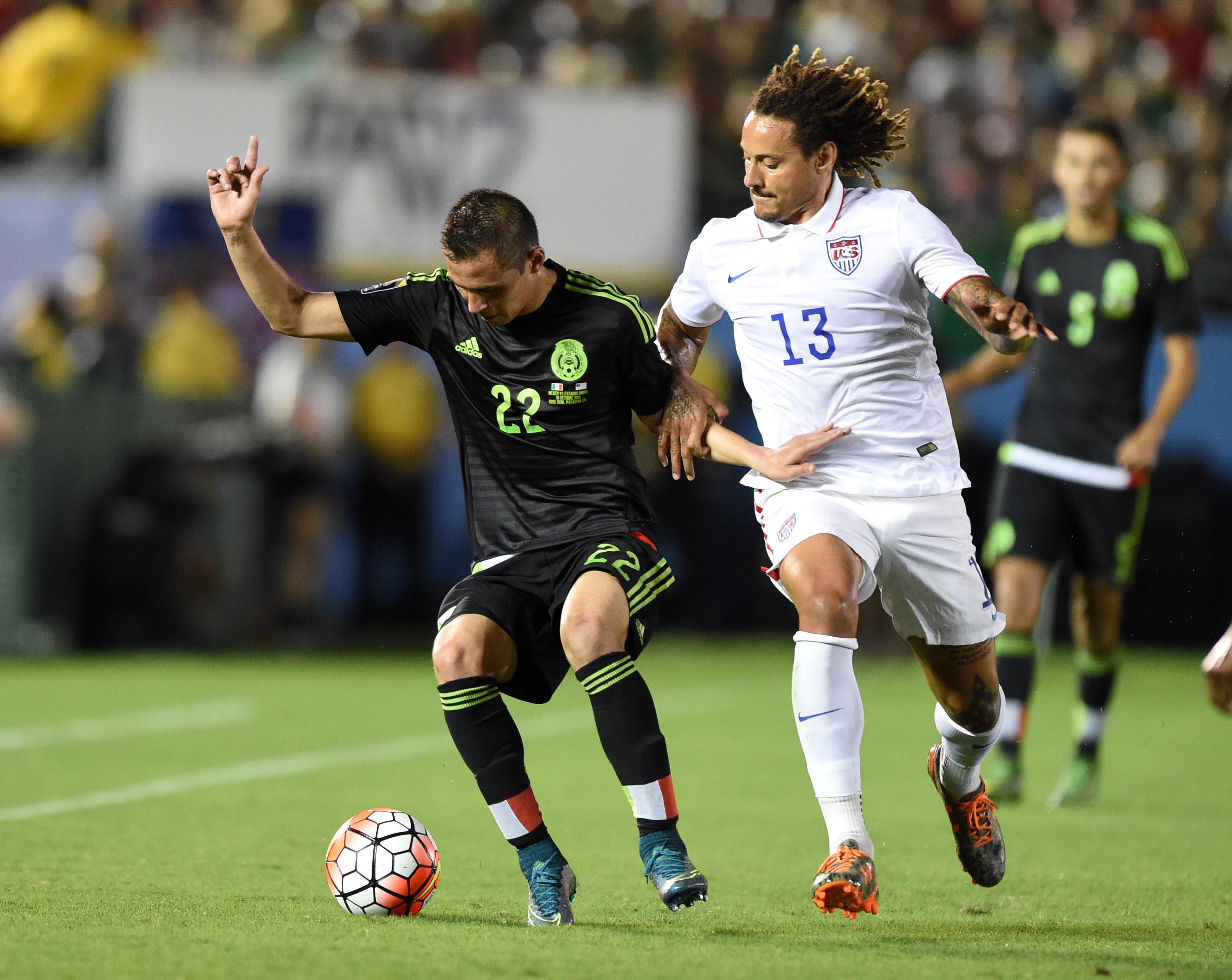 Michael Bradley says he can feel the tension from the moment he steps off the plane. Mexico week is one unlike any other. There's an aura of anticipation, a feeling of nervousness and, perhaps most of all, a deep sensation of excitement.
Friday's clash between the U.S. Men's National Team and Mexico is no different. The stakes are once again high and the match is, as per usual, expected to be heated as both teams look to start the Hexagonal with a win over a rival. The latest matchup comes in the USMNT's spiritual home of Columbus, Ohio, a city that has hosted many "Dos a Cero" wins throughout the years.
Bradley feels that aura from the second he arrives in Columbus, each and every time. The build-up, from that point forward, is unique for what Bradley insists is "the biggest game we play." Mexico is an entirely different opponent, an entirely different event, especially with a spot in the 2018 FIFA World Cup up for grabs.
"That's the game that you want. This is one of the biggest games in CONCACAF," said Jermaine Jones, who could partner Bradley in the midfield after recently returning from injury. "It's always nice to battle them. They have a good squad. They have all of these players like (Javier 'Chicharito' Hernandez) and (Giovani) Dos Santos. They have a couple of other guys and a very good team. We respect that. It's a nice game and they have a nice squad and both teams can win.
"It's not a war. It's a nice game that we play," Jones added with a smile. "Both teams have a lot of respect for each other and, at the end of the day, both teams want to get the three points for their country."
For Bradley and a host of other USMNT players, the games now have an even bigger meaning than those of years past. The current crop of USMNT stars grew up on the rivalry, one which intensifies more and more as the years wear on.
Bradley remembers watching games as a 14-year-old in 2001. Lynden Gooch remembers rushing home from school to catch the USMNT's win over Mexico in 2009. Christian Pulisic remembers the sense of pride that came from watching the U.S. battle El Tri as a youngster.
With that in mind, head coach Jurgen Klinsmann brought in USMNT heroes of years past to help guide the team through the week. Former USMNT regulars Gregg Berhalter, Josh Wolff and Frankie Hejduk joined the team for lunch as Klinsmann looked for the trio to help drill home the meaning of Friday's match. Klinsmann says it's important to connect the generations of USMNT stars, and the approach felt validated as newcomer Cameron Carter-Vickers sat with "big eyes" around players he grew up watching.
"You have a group of guys who, at this point, grew up with this game," Bradley said. "I can remember sitting on my couch in 2001 watching Josh Wolff score. He was playing for my dad at the time in Chicago and I remember being so excited that he was playing and that he got on the field and made a difference.
"For me to play, I can remember early on, playing in these Mexico games, it was a dream come true. When I was little, if someone told me that I'd get the chance to play in one U.S.-Mexico game, I would have bit their hand off. Now, to have the opportunity to be captain, to lead our team out in games like this, it's very special."
The U.S. is especially motivated for Friday's clash. The desire to win in Columbus remains strong, even if members of the U.S. insist they aren't bound by the now-historic "Dos a Cero" scoreline. Tim Howard, who will start in goal, joked that he'd be just as happy escaping MAPFRE Stadium with a 1-0 win, even if it remains quite a coincidence that the U.S. tends to continue racking up 2-0 wins.
There's also the added motivation stemming from last season's CONCACAF Cup loss, a match that saw the U.S. push Mexico until a spectacular extra-time winner from Paul Aguilar that sealed Mexico's spot in the 2017 Confederations Cup in Russia.
Klinsmann says that losing that game, and any subsequent ones, open the team up for deserved criticism. Winning that game, meanwhile, earns compliments and praise. He expects more of the same on Friday, the natural stakes of such a fierce and historic rivalry.
There is no doubt that Friday's clash is a big game. There's a big-game feel, a big-game aura, around matches between two big teams. The road to Russia is a long one, but both sides can take a major step on Friday, one that will taste even sweeter if it comes at the expense of a rival.
"It starts off with a six-pointer with Mexico, for both teams," Klinsmann said. "It's huge, huge for us, for the crowd, for the fans, for everyone involved. We can't wait to start the game. Everyone is excited to be back home in Columbus. We have a lot of respect for the Mexican team. It's a great team and it should be an even battle, but for everybody involved, it's going to be exciting.
"We're on the right path, but now starts the Hex, and with it comes such a big game, where you're going to be put on your toes from the first second on. It's pretty cool."