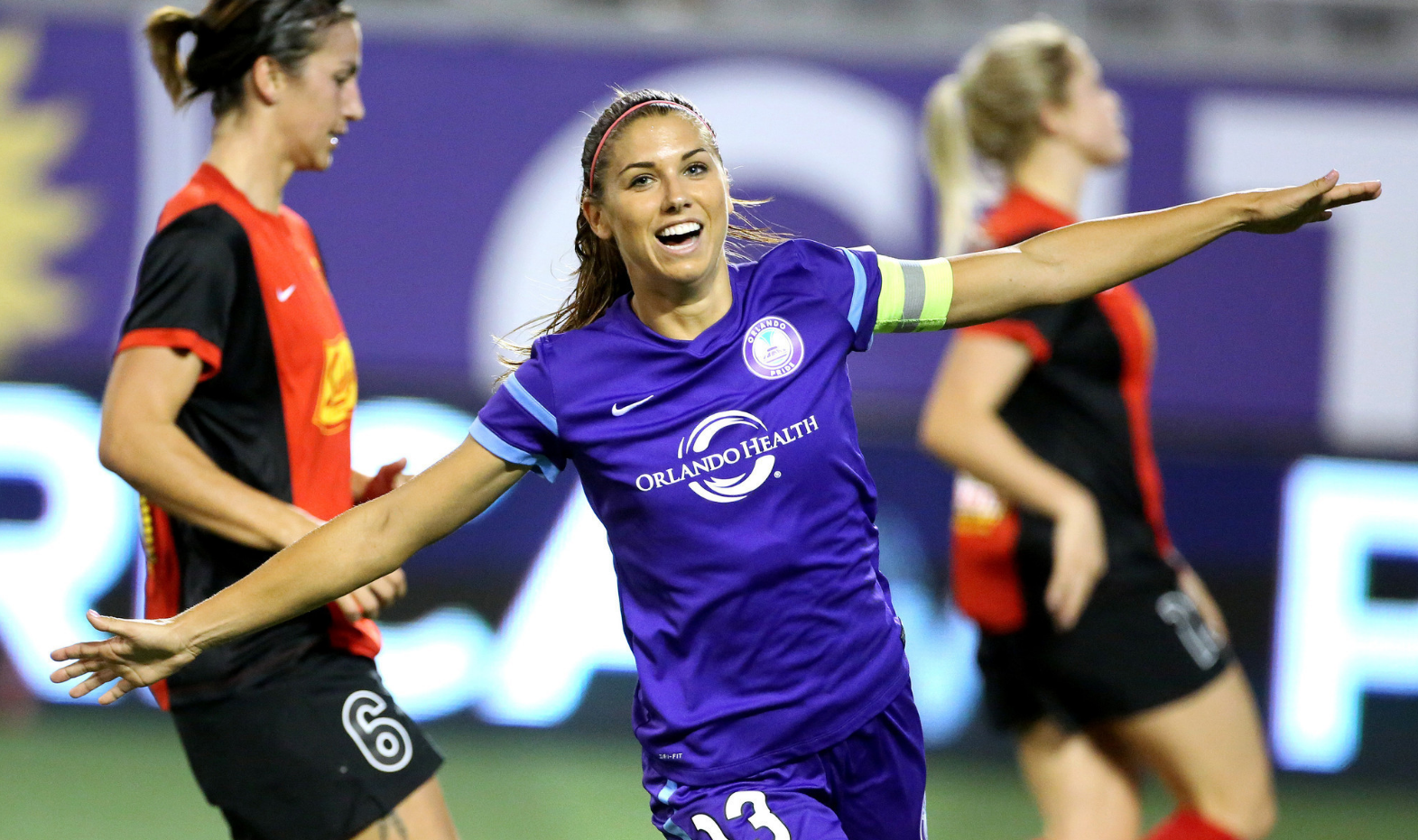 Alex Morgan's entire professional career has been in the U.S., but now the U.S. Women's National Team forward is bound for a European adventure, albeit a temporary one.
The Orlando Pride announced on Tuesday that Morgan will join French side Olympique Lyonnaise on a loan deal. Morgan will spend the first half of 2017 in Europe before returning to the Pride and the NWSL following the conclusion of Lyon's season in May.
Morgan was previously linked with a move to France as Lyon president Jean-Michel Aulas repeatedly stated his desire to add the USWNT standout to the club.
"My decision to play for Lyon was not an easy one, but it is an important step in my evolution as a player," Morgan said. "I want to thank the Pride and our incredible fans and community for their continued support. I look forward to returning home this summer as a better player and leader to join my teammates at our new stadium as we compete for a NWSL Championship."
"We are obviously disappointed that Alex will miss the beginning of the Pride season but understand her wishes to play in Europe and we look forward to her rejoining her teammates after Lyon's season," added Orlando City SC Founder and President Phil Rawlins. "This in no way affects our plans or commitment to growing Orlando Pride and we will continue providing the team the best available players, training resources and staff to become a championship contender in the NWSL and a leader in women's professional soccer."
Matters are a bit more complicated, though, due to the ongoing Collective Bargaining Agreement discussions. Under the current agreement, Morgan and fellow USWNT standouts are allocated to NWSL teams. However, as discussions continue over the USWNT pay structure, the current CBA is set to expire at the end of 2016.
Morgan played 15 times for the Pride last season, scoring four goals in her first campaign with the club.