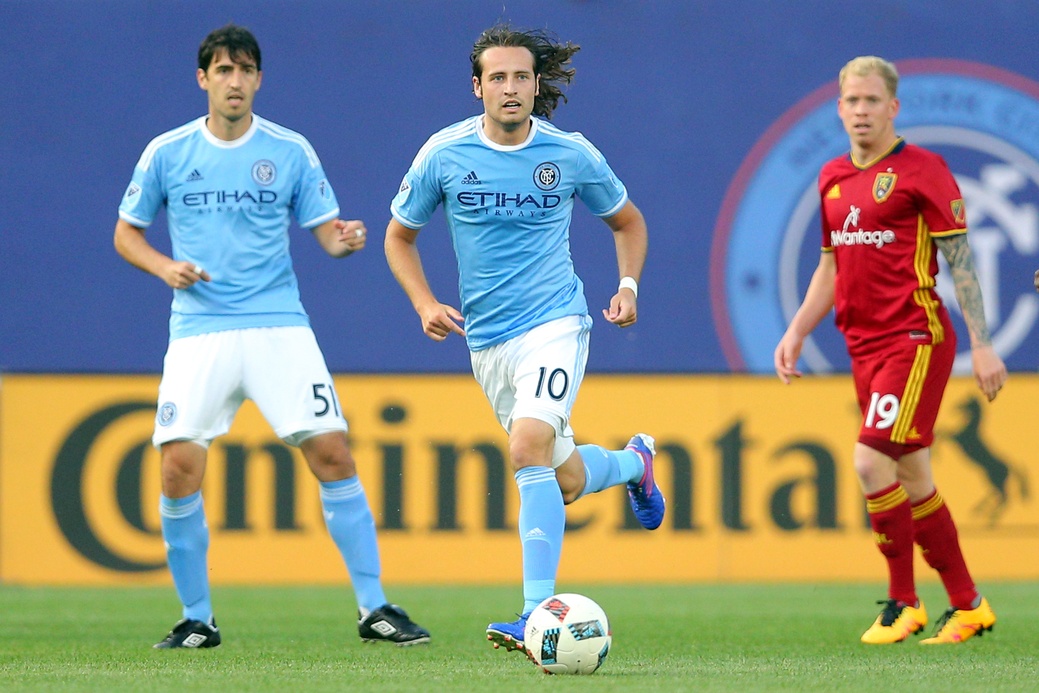 Mix Diskerud's future with New York City FC has been in doubt for quite some time, and it appears that the club is still looking for a solution regarding the U.S. Men's National Team midfielder.
Speaking at David Villa's MVP award ceremony on Tuesday, head coach Patrick Vieira said that the club is working to find a solution that works for both the club and Diskerud as NYCFC moves into what should be a busy offseason. Diskerud, whom NYCFC paid $761,250 in 2016, made just 12 appearances for the club during the MLS regular season with his most recent MLS game time coming on June 2.
"He's looking for playing time," Vieira said. "We're having discussions with him and trying to find the best way to satisfy both Mix and ourselves."
As the club heads toward the offseason, Vieira and company will face quite the rebuild. NYCFC will have a Designated Player spot free following the departure of Frank Lampard, while the midfield as a whole remains a question mark in the aftermath of Andoni Iraola's retirement. Toss in potential additions to a defense that was worst among playoff teams and Vieira should have plenty of new faces to integrate for 2017.
Vieira says it's too early to talk about specific players or specific positions, although he did say the club is looking for additions that are both good players and good people. Furthermore, Vieira added that he is expecting younger players like Jack Harrison and Khiry Shelton to assume even bigger responsibility as they enter their second and third professional seasons, respectively.
"Of course we lost Frank. We lose some other players as well," Vieira said. "We have to bring some new players. Something that is very important to us is that we have to be better and we have to bring players that can match out targets and we have different options on the table.
"You would not believe how many players would love to play for New York City FC. We will have some difficult decisions to make and it's important for us to bring the right people, like David, because it's important to bring people who want to come, people who want to work hard, prepare to sacrifice themselves for the football club because we have to do well next year."