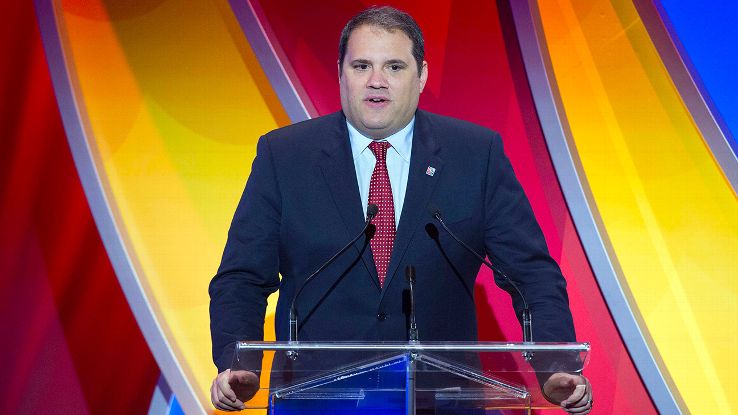 FIFA president Gianni Infantino is looking to make changes to the World Cup format beginning in 2016 and, according to CONCACAF's president, those changes could first be implemented in a tournament spread across North America.
CONCACAF president Victor Montagliani says that "the door is wide open" for a joint 2026 World Cup bid from the U.S., Mexico and Canada. The 2026 tournament is being targeted by Infantino as one that could see the tournament's field expanded to 48 teams.
Montagliani, who is also president of the Canadian Soccer Association, believes administration across the three countries would be more than open to combining to host the game's biggest tournament.
"The opportunity for a joint bid, I think that door is wide open," Montagliani said on Wednesday at the Dubai International Sports Conference. "It is pretty obvious the President-Elect [Donald Trump] is a supporter of sport, a supporter of the Olympic movement and builds golf courses.
"At face value I don't see it being a challenge and I think any administration, whether it be in the west or in my case Canada, or in Mexico, would be supportive of an event like the World Cup. And no pun intended, I would think the World Cup would trump any political issues."
The World Cup has not been hosted by more than one country since the 2002 edition of the tournament, which featured Japan and South Korea as joint hosts.