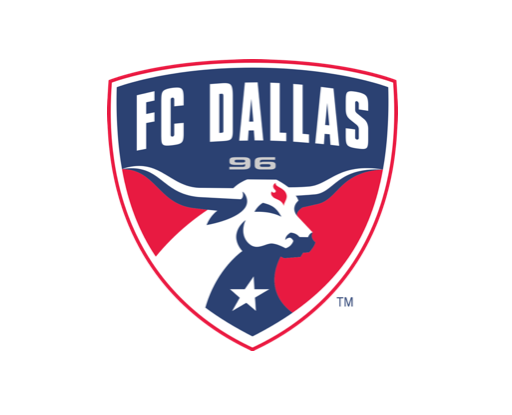 Winning two trophies in 2016 wasn't good enough for FC Dallas. Oscar Pareja and company were not content with the current roster and have already gone out in the transfer market to bolster the squad that won the Supporters' Shield and U.S. Open Cup a year ago.
In addition to capturing the signatures of wily veterans from all corners of the globe, FC Dallas has added to its impressive number of homegrown signings, which now sits at 18 after Reggie Cannon put pen to paper.
It's clear FC Dallas is looking to win more than two trophies in 2017, and that goal is possible with the squad that's being put together by Pareja in the offseason. There's also no signs the club is done in the transfer market.
Here's a look at what the double-winning side has been up to so far and what it needs to improve before preseason begins.
Who's In
Anibal Chala, Jose Salvatierra, Roland Lamah, Javier Morales, Reggie Cannon, Jesus Ferreira, Bryan Reynolds
Who's Out
Aubrey David, Carlos Lizarazo, Getterson, Juan Esteban Ortiz, Mauro Rosales, Norberto Paparatto, Ryan Herman, Carlos Ruiz, Zach Loyd
Draft Picks
Round 1: 18th overall
Round 2: 37th overall
Round 2: 40th overall
Round 3: 53rd overall
Round 3: 59th overall
Round 3: 62nd overall
Round 4: 84th overall
Remaining Needs
If you look at the current FC Dallas roster, there isn't much left to be done other than add more depth for a potential run at four trophies, starting with the CONCACAF Champions League on February 23.
Chala and Salvatierra are solid pieces to add to an already solid defensive setup led by Matt Hedges and Walker Zimmerman. Lamah and Morales will add experience to the midfield, especially when it comes to chance creation.
There may be some concerns about the strike force, led by Maximiliano Urruti, when comes to consistency in front of the net, but don't expect the club to splash a ton of cash on depth at that position with a slew of homegrowns coming through the ranks.
Outlook
FC Dallas has improved its squad from a year ago with its December acquisitions. The concerns about replacing Mauro Diaz are gone with the addition of Morales, and Lamah should be the perfect replacement to the departed Fabian Castillo.
Defensively, FC Dallas is set up for more success with Salvatierra and Chala adding experience and skill to the back four. The signing of those two players announced the club's intent to seriously challenge for a trophy in every competition it enters in 2017.
Winning the CONCACAF Champions League will be difficult, as it is for any MLS club at that stage in the season, but FC Dallas has the pieces in place to contend. Pareja's men should easily qualify for the postseason, and they should be one of the few contenders for the Supporters' Shield. With the depth and youth in the side, a quest for a second consecutive U.S. Open Cup isn't out of the question either.