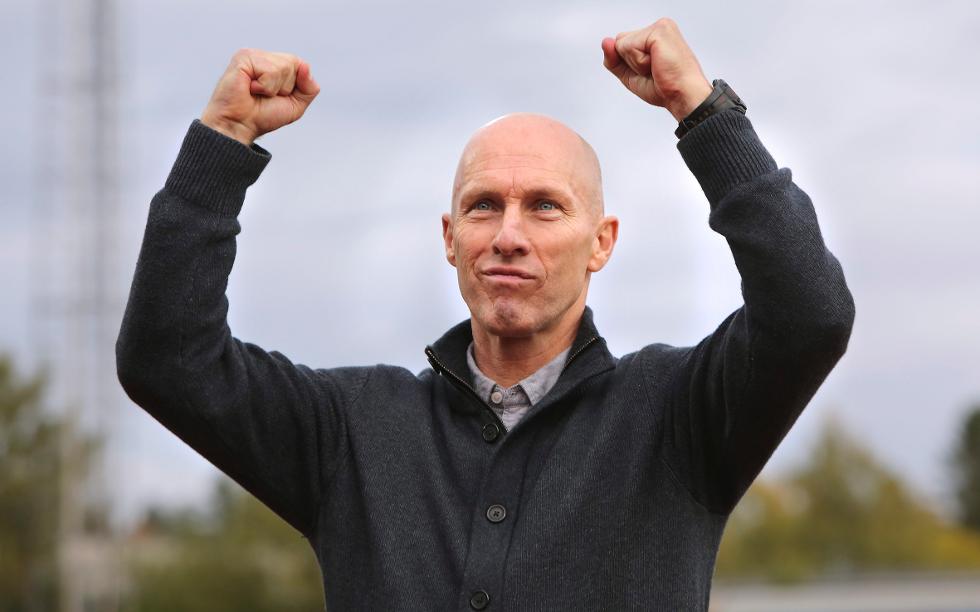 Bob Bradley was fired by Swansea City on Tuesday, but he may not be out of work for long.
In an interview with Norwegian publication VG Sporten, Stabaek's sporting director Inge Andre Olsen is pushing for the Norway's FA to hire Bradley as the national team's coach.
"[The federation] should get in touch with Bob's agent as soon as possible," said Olsen. "He is the best man Norway can get. If they want the number, then just call me."
Olsen continued to praise Bradley, saying that his qualities are undeniable, but he also lamented the fact that the American did not make it to the January transfer window.
"He is a fantastic coach," he said. "But in the Premier League, it's mostly about what you are getting in the transfer market. It is money that reigns. Therefore I hoped that he would survive the holidays so that he got the opportunity to bring its players in January. He would get the chance to build his team."
Bradley worked closely with Olsen at Stabaek when he was the coach from 2014 to 2015. The former U.S. Men's National Team boss guided the Norwegian side to a Europa League spot, even though it was tipped for relegation.
The Norwegian national team job is currently vacant after Per-Mathias Hogmo was relieved of his duties in November. Norway is currently four points adrift of a playoff place in Group C of 2018 World Cup qualifying.