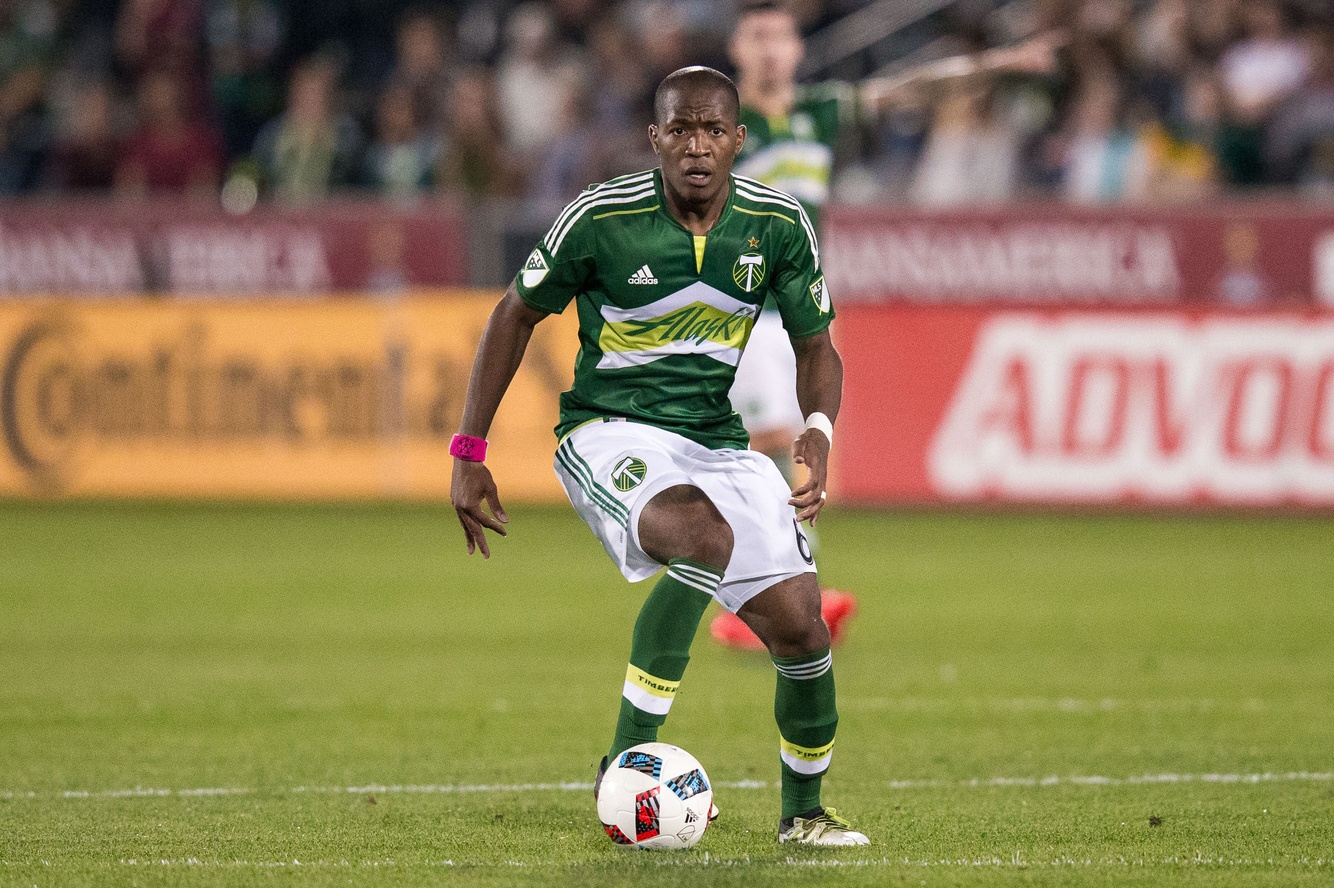 Caleb Porter has obviously heard the chatter.  Throughout the offseason, any discussion regarding the future of the Portland Timbers has inevitably turned towards Darlington Nagbe. Just over a year removed from winning an MLS Cup, the Timbers' offseason has centered around the potential of losing a player that remains one of the team's biggest pieces.
As preseason looms, it appears that Nagbe's future does appear to be in Portland, at least for 2017.  Links to Scottish club Celtic have certainly cooled in recent weeks, and the Timbers forged on by making a big move to land coveted forward Jeremy Ebobisse in the MLS Draft. Still, even then, talk turned to Nagbe, and just how vital the 2017 season will be for both player and club.
"He's an outstanding young player," Porter said. "He's probably the most talked-about player in the league it seems like. He's certainly the player I talk about most with the media because I think he's so talented. I think it's a key year from the national team standpoint and him making his mark there. Obviously things didn't work out over these past couple situations and he's going to get the chance now and I'm looking forward to seeing how he does there."
To that aim, Porter says it's on him to help Nagbe reach his best. There are few player-coach relationships quite like the one Porter has with Nagbe. He's coached Nagbe all the way from the college ranks all the way through to an MLS Cup, and he's seen the best and the worst of his game for years.
The 26-year-old midfielder has been utilized as the team's contingency plan in a variety of situations throughout the past several seasons. His versatility has been an amazing asset, allowing Porter to shift him everywhere from the wing to deep in the midfield.
Heading into 2017, the Timbers face change. David Guzman gives the team a deep-lying midfielder and, according to Porter, the Costa Rican is the first true No. 6 the team has had since he's been in charge. With Diego Chara and Diego Valeri still around, the Timbers have talent in the central midfield.
There's an opening, though, on the wing following the departure of Lucas Melano. It's a position Porter says is Nagbe's best, and he's determined to allow him to flourish by allowing him to play there throughout 2017.
"He's been a guy that's been moved around because he could be moved around, we needed him moved around," Porter said. "We had holes sometimes and he's good everywhere. He's never bad. You can play him right, you can play him in the center, you can play him in a six. There's this arguments about where he's best. Well, it depends. It depends how you shape his role.
"Where he will produce the most is pretty clear when you look at the analytics. When he plays center mid, yes, he'll be good. When he plays right wing, yes, he'll be good.  But he produces the most goals on the left wing. We haven't had the luxury of playing him there all the time, and we're going to make a commitment to playing him there this year and I think you'll see his production come back to 2013 when he played there."