The 2017 MLS Combine is in the books, and the stage is set for the MLS Draft to take place on Friday in Los Angeles. The Combine saw several top prospects step up and impress, and that is setting things up for a trade-heavy day of action.
Top prospects Miles Robinson, Abu Danladi and Jeremy Ebobisse remain the most sought-after prospects in the draft, though Jonathan Lewis and Chris Odoi-Atsem are fast approaching. That quintet is the reason so many teams are no trying to trade up into the top portion of the draft.
No more talk. Here is the final SBI 2017 MLS Draft Big Board:
SBI 2017 MLS Draft Big Board (Final Version)
$ = Generation adidas, * = Generation adidas Canada, % = Counts as international player
1. ($) MILES ROBINSON, Syracuse, Centerback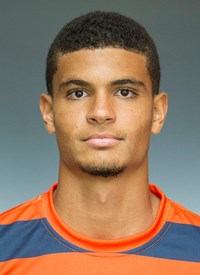 Multiple teams are trying to trade up to select the 6-foot-2 centerback, who put together a solid MLS Combine showing.
2. ($) ABU DANLADI, UCLA, Forward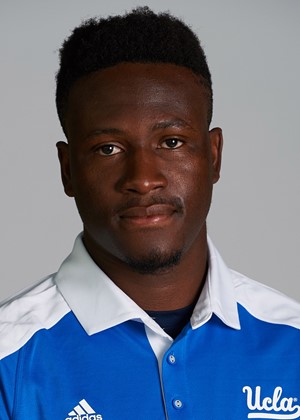 Showed enough good glimpses at the MLS Combine to remain a solid Top 3 choice.
3. ($) JEREMY EBOBISSE, Duke, Forward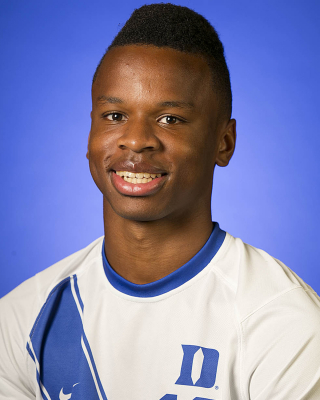 Finally played on the Combine's last day and made an impression, scoring a beautiful goal to make it clear he has something special. The U.S. Under-20 striker is still a candidate for the top pick, but has fewer teams trying to trade up for him than Robinson or Danladi.
4. ($) JONATHAN LEWIS, Akron, Attacking midfielder/winger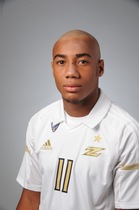 Showed some very good attacking quality, and potential, throughout the Combine, including a knack for scoring goals from midfield. Could crack the top three if one of the teams that rate him succeed in trading up (like D.C. United).
5. CHRIS ODOI-ATSEM, Maryland, Right Back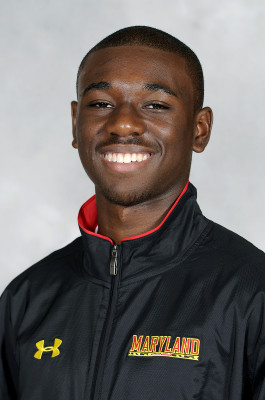 Enjoyed a very impressive Combine from start to finish and remains a solid Top 5 choice, with multiple teams looking to trade up to try and land the draft's best fullback and most pro-ready player.
6. ($) JACKSON YUEILL, UCLA, Winger/Forward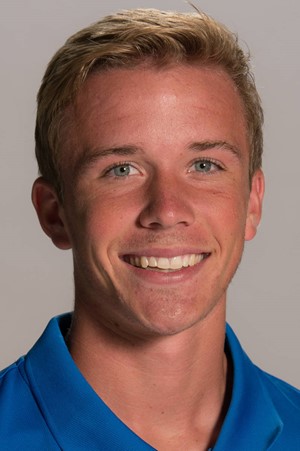 Did not have the special moments at the Combine that the others above him on this list had, but Yuiell showed his qualities, which include very clean passing and good understanding of positioning in attack. There are doubts about his ability to impact the game on the pro level, which is why some teams don't see him as a top 5 pick.
7. (%) LALAS ABUBAKAR, Dayton, Centerback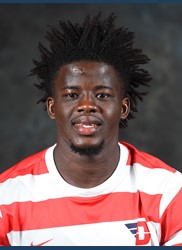 Was arguably the best player at the Combine, putting together three strong days and showing his toughness as well as strength, aerial dominance and surprising technical quality. The biggest knock against him is his size, which is probably closer to 6-foot, than 6-foot-1, but he plays bigger than his height and should be a Top 10 pick.
8. JACORI HAYES, Wake Forest, Central Midfielder

Put together a good Combine, and convinced some teams he can hold his own as a central midfielder on the next level. Questions persist about where he will fit positionally in MLS, but there is little denying he is a very good soccer player and he only helped his stock.
9. NICK DEPUY, UCSB, Forward
Teams needing a target forward had to like what they saw from Depuy at the Combine. His movement, work rate and edge stood out despite playing on a team with limited creative options to set him with chances.
10. ERIC KLENOFSKY, Monmouth, Goalkeeper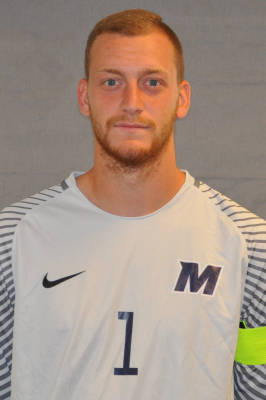 The top goalkeeper in the draft had mixed results at the Combine, showed excellent distribution and a willingness to attack crosses into his area, but made some mistakes that may have left some teams asking questions. There are also concerns about him needing to put more weight on his 6-foot-6 frame. Still very much a first-round talent.
11. NIKO HANSEN, New Mexico, Right winger/Forward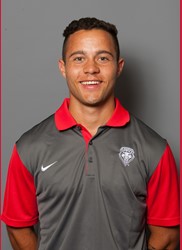 Quick and dynamic attacker had a strong MLS Combine and definitely has a few teams that could take him in the top 10. Pinning down his best position is one question, but he's clearly someone who can contribute to an attack, either as a winger or second forward.
12. BRANDON AUBREY, Notre Dame, Centerback

13. DANIEL JOHNSON, Louisville, Central Midfielder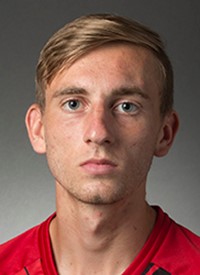 14. (%) ZEIKO LEWIS, Boston College, Right Winger/Forward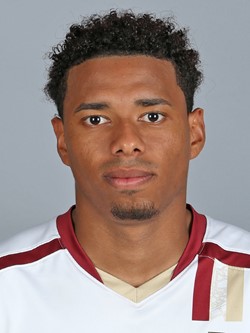 15. COLTON STORM, North Carolina, Right Back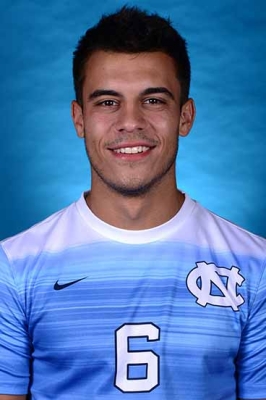 16. MARCUS EPPS, South Florida, Forward/Winger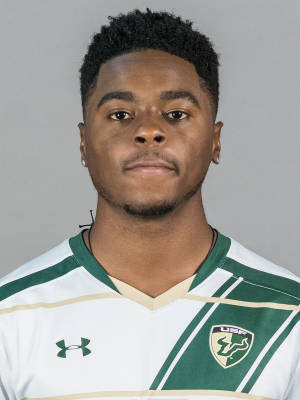 17. ADONIJAH REID, Canadian U-20s, Forward
18. (%) GUILLERMO DELGADO, Delaware, Forward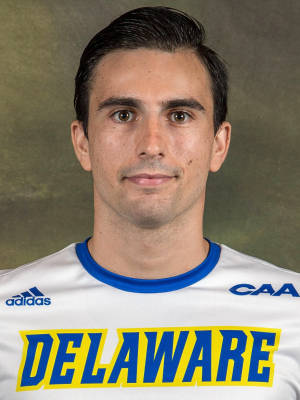 19. (%) JULIAN GRESSEL, Providence, Right winger/Central Midfielder

20. JAKOB NERWINSKI, UConn, Right Back

21. BRIAN NANA-SINKAM, Stanford, Centerback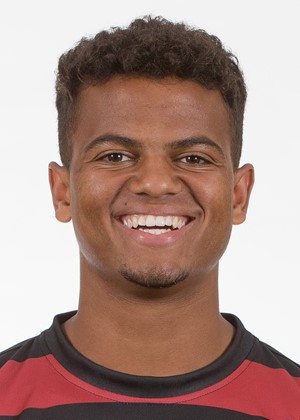 22. BRIAN WRIGHT, Forward, Vermont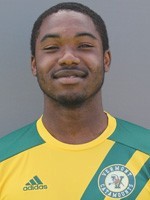 23. JUSTIN SCHMIDT, Washington, Centerback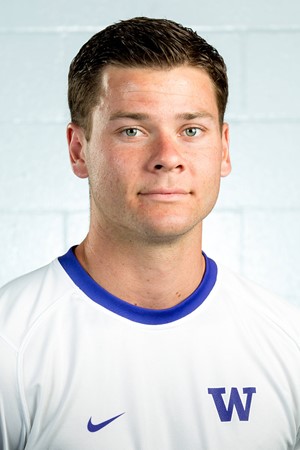 24. (*) SHAMIT SHOME, FC Edmonton, Defensive Midfielder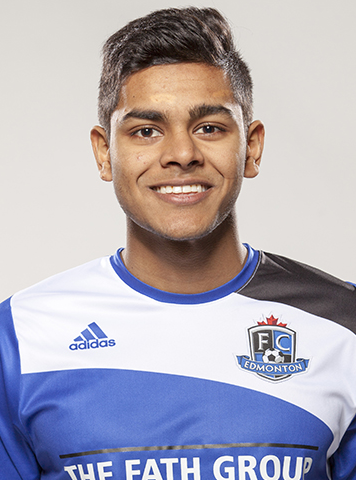 25. (%) NAZEEM BARTMAN, South Florida, Forward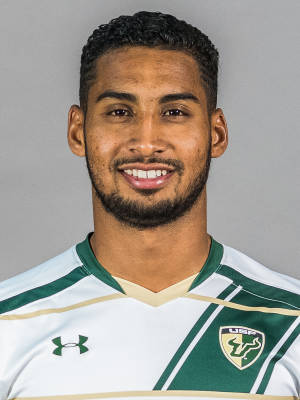 26. CHRISTIAN THIERJUNG, California, Forward/Midfielder
27. WALKER HUME, North Carolina, Centerback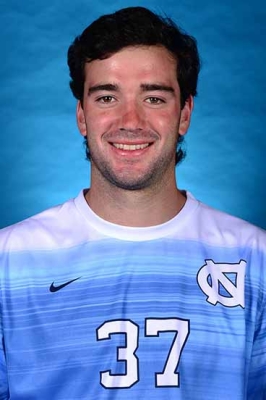 28. CHRIS NANCO, Syracuse, Forward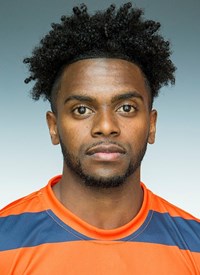 29. (%) JOSEPH HOLLAND, Hofstra, Attacking Midfielder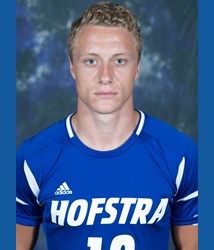 30. (%) FRANCIS DEVRIES, St. Francis (PA), Centerback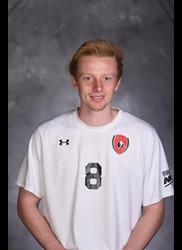 31. REAGAN DUNK, Denver, Right Back
32. MICHAEL AMICK, UCLA, Centerback
33. RUSSELL CICERONE, Buffalo, Forward
34. JORDAN WILSON, Kentucky, Centerback
35. (%) JORGE GOMEZ SANCHEZ, Temple, Attacking Midfielder
36. (%) DOMINIC ODURO, FC Nordsjaelland, Right Back
37. ALEC FERRELL, Wake Forest, Goalkeeper
38. DANILO RADJEN, Akron, Centerback
39. ANDREW WHEELER-OMIUNU, Harvard, Defensive Midfielder
40. (%) MATEJ DEKOVIC, Charlotte, Left Back
41. (%) ROBERT MOEWES, Duke, Goalkeeper
42. MIKE DEGRAFFENREIDT, Louisville, Centerback/Right Back
43. JALEN BROWN, Xavier, Defensive Midfielder
44. KWAME AWUAH, UConn, Defensive Midfielder
45. (%) JACK ELLIOTT, West Virginia, Centerback
46. AUDEN SCHILDER, Washington, Goalkeeper
47. CONNOR MALONEY, Penn State, Forward
48. (%) AARON JONES, Clemson, Right Back
49. (%) LINDO MFEKA, South Florida, Central Midfielder
50. LIAM CALLAHAN, Syracuse, Left Back
51. TANNER THOMPSON, Indiana, Central midfielder
52. TREVOR HABERKORN, California, Centerback
53. (%) NAPO MATSOSO, Kentucky, Central Midfielder
54. BRANDT BRONICO, Charlotte, Defensive Midfielder
55. (%) MARTIM GALVAO, Portugal, Central Midfielder
56. SULI DAINKEH, Maryland, Left Back
57. TUCKER HUME, North Carolina, Forward
58. AUSTIN LEDBETTER, SIU-Edwardsville, Centerback
59. ROBBY SAGEL, Penn State, Centerback
60. (%) SOUHAIB DHAFLAOUI, Denmark, Forward
61. CHRIS WEHAN, New Mexico, Central Midfielder/Right Winger
62. (%) FELIX VOBEJDA, UCLA, Right Winger/Right Back
63. SAM HAMILTON, Denver, Defensive Midfielder
64. ALEX NEFF, Utah Valley, Centerback
65. (%) DAVID GOLDSMITH, Butler, Forward
66. IMAN MAFI, Clemson, Left Back
67. JAKE MCGUIRE, Tulsa, Goalkeeper
68. KYLE BJORNETHUN, Seattle U., Centerback
69. TRAVIS NICKLAW, San Diego State, Forward
70. (%) STEFAN CLEVELAND, Louisville, Goalkeeper
71. (%) OYVIND ALSETH, Syracuse, Central Midfielder
72. EDDIE SANCHEZ, Portland, Forward
73. CODY ALBRECHT, Maryland, Defender
74. PADDY FOSS, Virginia, Left Back
75. ETHAN KUTLER, Colgate, Forward
76. EVAN PANKEN, Notre Dame, Midfielder
77. CHRIS WINGATE, New Hampshire, Central Midfielder
78. BILLY MCCONNELL, Indiana, Right Back
79. WUILITO FERNANDES, UMASS-Lowell, Attacking Midfielder/Forward
80. RIGGS LENNON, Creighton, Forward
============================================================