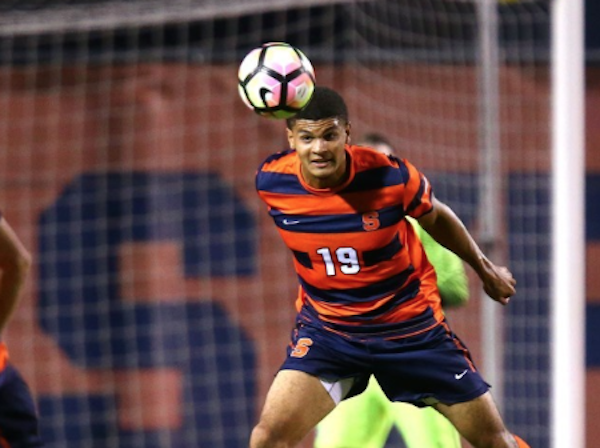 LOS ANGELES- The 2017 MLS Draft is now just days away and although the MLS Combine hasn't even seen its first game played, player valuations are already fluctuating.
Representatives from all 22 MLS teams have already converged on Southern California ahead of the 2017 MLS Combine, which kicks off on Sunday, and the conversations have already begun among teams looking to make moves in the upcoming draft.
A new top consensus player has emerged and it is Syracuse central defender Miles Robinson. The Under-20 national team player is seen by many as the safest of the top-end prospects, and there's a good chance that if the top pick in the draft is traded, it will be traded to a team looking to land the 19 year old.
The MLS Combine technically began on Saturday, with performance testing taking place. Players were tested on speed, agility and power (vertical leap), and while the results were not made public, SBI did have a chance to see the results. Robinson and Chris Odoi-Atsem were among the most impressive in performance testing among top-end prospect, while UConn defender Jakob Nerwinski gave himself some momentum heading into the Combine matches by putting together the best scores in the entire player pool.
Now, with the MLS Combine matches beginning on Sunday, here is the final pre-Combine MLS Draft Big Board:
SBI 2017 MLS Draft Big Board (Version 2.o)
$=Generation adidas, *=Generation adidas Canada
1. ($) MILES ROBINSON, Syracuse, Centerback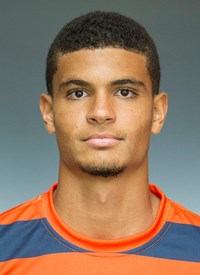 A U.S. Under-20 national team defender, Robinson is only 19 but boasts considerable upside and has the starting points to develop into a senior national team caliber player. Several teams are interested in trading up to draft him, and his impressive scores in performance testing done on Saturday have only bolstered the growing buzz.
2. ($) JEREMY EBOBISSE, Duke, Forward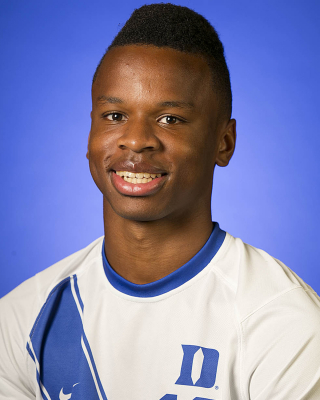 The U.S. Under-20 national team striker left Duke after his sophomore season to pursue pro options in Europe, but signed with MLS earlier this year. His play in college with Duke isn't remembered as being at an elite level, but his play with the U-20s is what has really boosted his stock. There is still healthy skepticism about whether he can be a big-time pro forward.
3. ($) ABU DANLADI, UCLA, Forward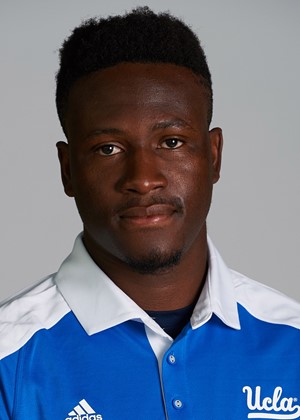 A top Generation adidas target for the past three years, Danladi is coming off an injury-hit season but remains a highly-coveted talent. Growing concerns about durability and work ethic are starting to cause him to slide a bit, but those teams that remember his early days at UCLA will still rate him very highly. His performance testing scores were lackluster as well, which has also contributed to his slide.
4. CHRIS ODOI-ATSEM, Maryland, Right Back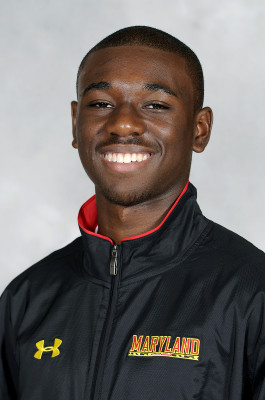 Teams looking for a potential day one starter at right back will jump at the chance to grab the seasoned speedster out of Maryland. Odoi-Atsem was a four-year starter, and while he has some experience in central defense, he projects to be a pro right back and the the target of several teams desperate for a quality right back.
5. ($) JONATHAN LEWIS, Akron, Attacking midfielder/winger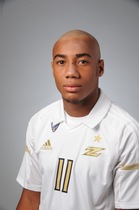 Dynamic midfielder who was easily one of the most dangerous attacking players in the nation as a freshman. Has elite level speed an ability to take on defenders on the wing. Now in the mix with the U.S. Under-20 national team, Lewis is continuing to boost his stock and he signed a Generation adidas deal on Friday, and will take part in the MLS Combine.
6. ($) JACKSON YUEILL, UCLA, Winger/Forward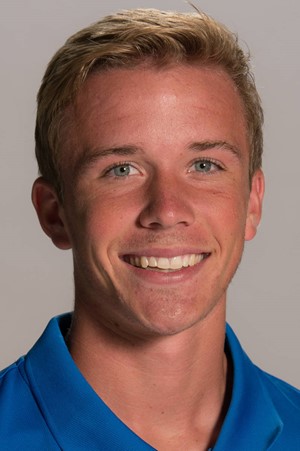 A versatile attacker who showed more growth in his sophomore season, Yueill can play wide or as a second forward, and is an excellent passer who can also create his own chances. There are some teams uncertain about whether his attacking success in college will carry over to the pro level, but enough teams see elite talent to keep him in the top half of the first round.
7. BRANDON AUBREY, Notre Dame, Centerback

Most pro-ready central defender in the class, Aubrey enjoyed a breakout senior season that saw him develop into a goal-scoring threat on set pieces to go with being an imposing defensive presence at 6-foot-3.
8. ERIC KLENOFSKY, Monmouth, Goalkeeper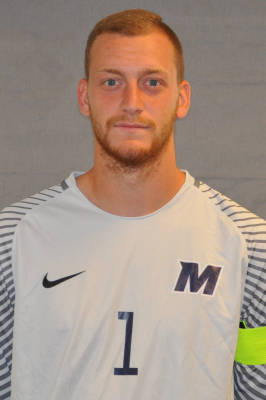 The goalkeeper position has been a bit of a thin one for the past few years, with a few notable exceptions, and Klenofsky could be the latest exception to that trend. The 6-foot-6 shot stopper has been impressing foreign scouts for the past two years, and most recently spent time on trial at English club Everton. Work permit issues ruled out a move to the UK, and now that he seems set to sign an MLS deal, Klenofsky should be selected in the top half of the first round.
9. NIKO HANSEN, New Mexico, Right winger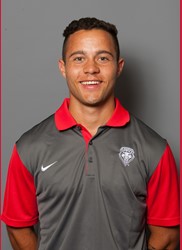 Teams eager for a dynamic wing player with speed and good technical quality will look at Hansen as a potential year-one contributor. The New Mexico midfielder turned heads at the U.S. Under-23 National Team ID Camp back in 2015, and enjoyed a breakout senior season, registering 13 goals and 3 assists.
10. JACORI HAYES, Wake Forest, Central Midfielder

One of the key figures on a strong Wake Forest team that reached the Final Four, Hayes led the Demon Deacons in goals with eight, while adding three assists. A central midfielder with a good nose for getting into the attack, Hayes will generate plenty of interest, but the big question is just where will he settle in positionally on the next level. Some see him as a box-to-box midfielder, others question his defensive qualities.
11. NICK DEPUY, UCSB, Forward
A player who passed on a Generation adidas deal as a junior, DePuy failed to match the double-digit goal totals of previous years, but that was down to a combination of UCSB losing some standout players and DePuy being used at a variety of positions. That hasn't stopped scouts from remembering the striker who scored 25 goals in two seasons prior to 2016. The question is whether his rough senior year will cause him to slip into the second half of the first round.
12. JULIAN GRESSEL, Providence, Right winger/Central Midfielder

The Friars played most of the year without star forward Mac Steeves, but Gressel stepped up and helped carry Providence to a surprising run in the NCAA Tournament, including a shocking upset win over previously undefeated Maryland. The German-born Gressel followed up an 11-assist junior season with a 15-goal senior season, showing off his versatility and varied attacking qualities. His international status could scare some teams off, but there's no denying he has first-round talent.
13. JUSTIN SCHMIDT, Washington, Centerback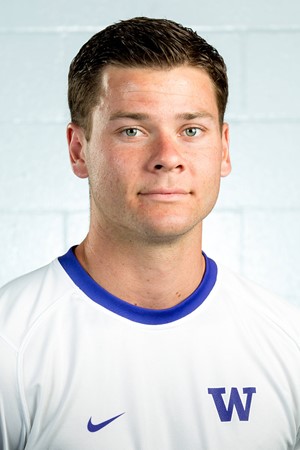 A four-year starter for the Huskies, the 6-foot-1 central defender has plenty of fans among West Coast scouts who saw him handle himself well against the Pac-12's best strikers all year. He's a safe bet to be a first-round pick, and while he may not have the upside of some of the players lower on this list, Schmidt is seen as a safe pick with the qualities to be a good pro.
14. LALAS ABUBAKAR, Dayton, Centerback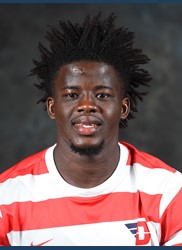 A former member of the Ghana Under-20 national team, Abubakar made a big splash this past summer as a key figure on the Michigan Bucks' PDL championship team. Boasting a good passing touch and impressive speed to go with his 6-foot-1 frame, Abubakar can solidify a place in the top half of the first round with a strong Combine.
15. ZEIKO LEWIS, Boston College, Right Winger/Forward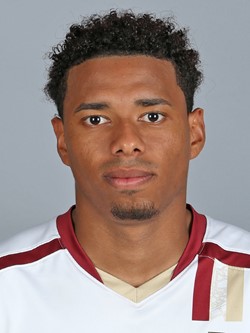 The Bermudan speedster led the Eagles in goals (7) and assists (5) this year and should draw attention from teams looking for some pace on the flanks. His international status could hurt his stock, but he shouldn't last beyond the first round.
16. JORDAN WILSON, Kentucky, Centerback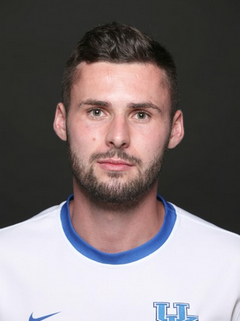 The Scottish central defender was one of the best defenders in the nation, and as the holder of a green card, he shouldn't be dropped down draft boards like some other foreign-born prospects might.
17. COLTON STORM, North Carolina, Right Back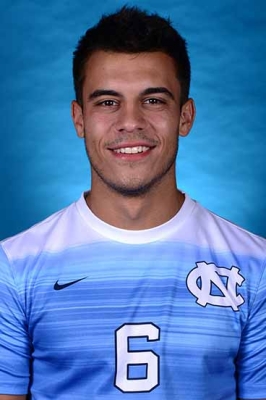 Another talented fullback who should benefit from the lack of options at the position, Storm is battling Reagan Dunk for the title of second-best right back in this draft, and scouts have plenty of video to watch of Storm battling successfully against the ACC's wealth of wing talents.
18. FRANCIS DEVRIES, St. Francis (PA), Centerback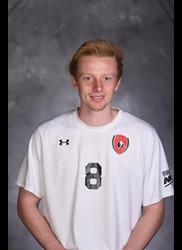 Another international defender, DeVries has been attracting attention from pro scouts for several years despite being a small-school player. His efforts in PDL play, most recently as a starter on the PDL-title winning Michigan Bucks team, have him looking like a first-round value despite his international status.
19. (*) SHAMIT SHOME, FC Edmonton, Defensive Midfielder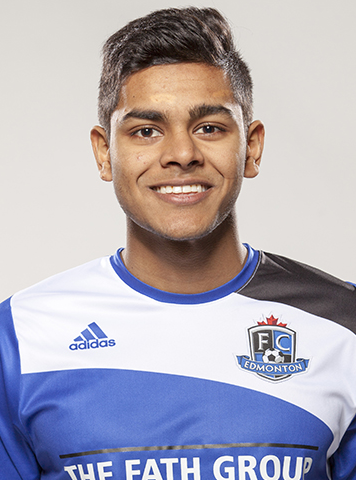 The young Canadian midfielder and Generation adidas Canada signing has an advantage over the rest of the players at the top of the draft board in that he has already played professionally, having shown well as a defensive midfielder for NASL side FC Edmonton. Not all the teams in MLS are fully versed on his ability, so the Combine could determine if he goes early, or slides into the second round.
20. BRIAN WRIGHT, Forward, Vermont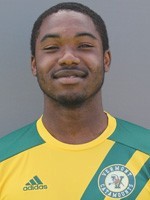 The only player in the NCAA to be among the nation's leaders in goals (14) and assists (12), Wright has game-breaking speed, and the physical attributes to make the transition to the pro game. The real question is whether or not he was more a product of facing small-school competition. The Canadian forward has already signed an MLS senior deal, but he has as much riding on the MLS Combine as anybody.
21. NAZEEM BARTMAN, South Florida, Forward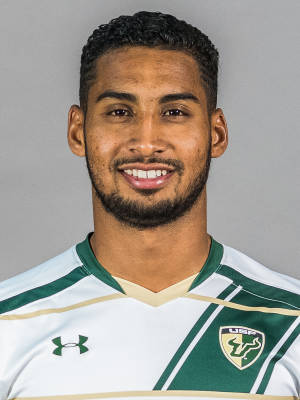 The South African-born striker had modest numbers his senior season with the Bulls (6 goals, 3 assists) but scouts love his strength and speed combination, and technical ability on the ball.
22. REAGAN DUNK, Denver, Right Back

One of the key figures on Denver's highly-successful team over the past two seasons, Dunk is a polished right back some teams rate amont the best defenders in the draft. Didn't post the best performance testing scores, which will put more pressure on him to perform at the MLS Combine in order to ensure being a first-round pick.
23. DANIEL JOHNSON, Louisville, Central Midfielder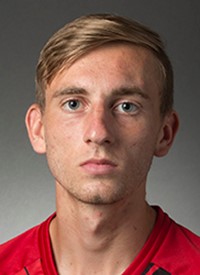 Smooth and rangy midfielder with the passing ability to thrive centrally, but also the quickness to work out wide. Scouts are impressed with his confidence on the ball, touch and vision.
24. CHRISTIAN THIERJUNG, California, Forward/Midfielder
Though he excelled mainly as a forward at Cal this past season, Thierjung projects as a versatile midfielder with a good motor, excellent finishing touch and impressive passing ability.
25. ADONIJAH REID, Canadian U-20s, Forward
The Canadian Under-20 forward is the youngest player in the draft at 17, but he has turned heads in Canada for some time as an exciting forward prospect. The Generation adidas Canada is more of a long-term project than Shome, and is likely to wind up going in the second round unless he shows well at the Combine.
26. MARCUS EPPS, South Florida, Forward/Winger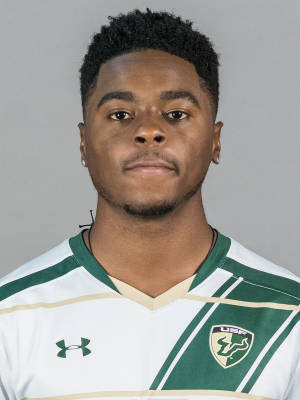 Combining size and speed as a promising attacking prospect, Epps is also an American, which boosts his stock in a drafted filled with foreign players. He turned heads with his performance testing results, and heads into the MLS Combine with some momentum as a sleeper.
27. WALKER HUME, North Carolina, Centerback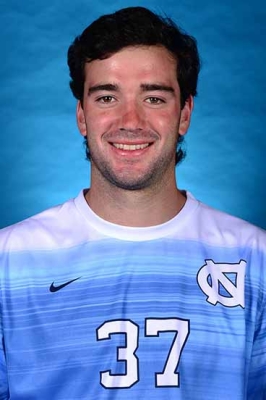 The 6-foot-5 senior will certainly appeal to teams that miss out on the first-round values in central defense and want a big center back.
28. MICHAEL AMICK, UCLA, Centerback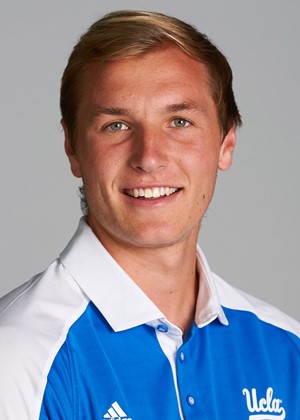 A player who has been on the fringes of Generation adidas consideration in previous years, Amick has seen his stock drop in recent years, and in a year where there are several good central defender options, Amick could slip out of the first round. Working in his favor is the fact he is left-footed.
29. BRIAN NANA-SINKAM, Stanford, Centerback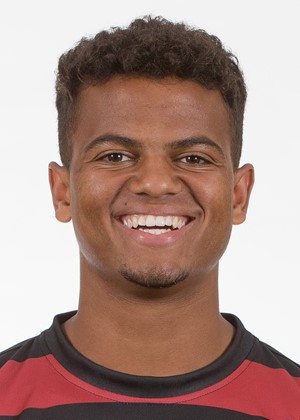 The two-time NCAA champion may have been overshadowed by more high-profile teammates, but Nana-Sinkam is a strong and steady central defender who many teams see as a potential long-term pro.
30. RUSSELL CICERONE, Buffalo, Forward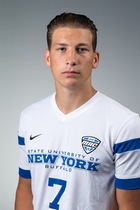 Another small-school sleeper, Cicerone was a big-time goal-scorer at Buffalo, but also impressed in PDL, which is where many scouts came to learn about his qualities.
31. JAKOB NERWINSKI, UConn, Centerback
32. DOMINIC ODURO, FC Nordsjaelland, Right Back
33. GUILLERMO DELGADO, Delaware, Forward
34. TANNER THOMPSON, Indiana, Central midfielder
35. ROBERT MOEWES, Duke, Goalkeeper
36. TUCKER HUME, North Carolina, Forward
37. CHRIS NANCO, Syracuse, Forward
38. CONNOR MALONEY, Penn State, Forward
39. ALEX NEFF, Utah Valley, Centerback
40. TREVOR HABERKORN, California, Centerback
41. JORGE GOMEZ SANCHEZ, Temple, Attacking Midfielder
42. KYLE BJORNETHUN, Seattle U., Centerback
43. JACK ELLIOTT, West Virginia, Centerback
44. MIKE DEGRAFFENREIDT, Louisville, Right Back
45. ETHAN KUTLER, Colgate, Forward
46. LIAM CALLAHAN, Syracuse, Left Back
47. EDDIE SANCHEZ, Portland, Forward
48. BILLY MCCONNELL, Indiana, Right Back
49. AUSTIN LEDBETTER, SIU-Edwardsville, Centerback
50. CHRIS WEHAN, New Mexico, Central Midfielder/Right Winger
51. NAPO MATSOSO, Kentucky, Central Midfielder
52. EVAN PANKEN, Notre Dame, Midfielder
53. JAKE MCGUIRE, Tulsa, Goalkeeper
54. FELIX VOBEJDA, UCLA, Right Winger/Right Back
55. ALEC FERRELL, Wake Forest, Goalkeeper
56. AARON JONES, Clemson, Right Back
57. SULI DAINKEH, Maryland, Left Back
58. WUILITO FERNANDES, UMASS-Lowell, Attacking Midfielder/Forward
59. SAM HAMILTON, Denver, Defensive Midfielder
60. KWAME AWUAH, UConn, Defensive Midfielder
============================================================