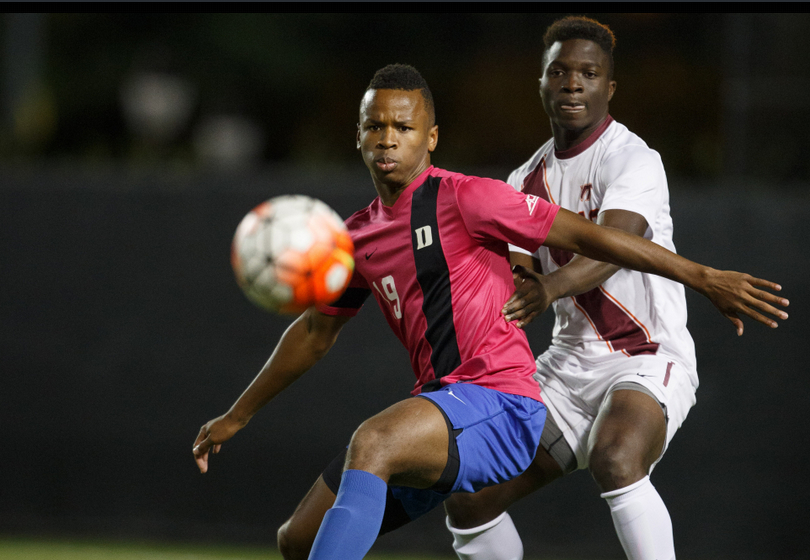 The 2017 MLS Draft is little more than a week away, and as coaches and technical staffs from the league's 22 teams prepare to head to Los Angeles for the MLS Combine, it is time to take a look at where players might be taken when the draft picks start flying next week.
This year's draft isn't quite as deep as some recent editions, but there is definitely talent available for teams looking for central defenders. The attacking options are much less plentiful, though the forward class is a bit underrated in terms of depth.
MLS announced the Generation adidas class, and the first Generation adidas Canada class
Mock Drafts in general are always a bit of a futile exercise, which 22 teams sharing vastly different opinions on the available talent. Not all teams scout the same, with some teams devoting much more in the way of resources than others.
We have spoken to coaches, front office execs and scouts from around the league to get a sense of this year's talent pool, and have compiled this mock draft based on where players are being rated as we head toward the MLS Combine. Opinions vary, and will be sure to change once teams see the majority of the top draft prospects at the MLS Combine, which kicks off on Sunday in Los Angeles.
As the player pool comes into focus, we will be adjusting our MLS Draft Big Board and Mock Drafts accordingly, with the next Big Board set to drop on Thursday. Look for an updated Mock Draft on Friday, with another to be unveiled Monday before the final SBI MLS Mock Draft drops on Thursday, the day before the MLS Draft, which is set for January 13 in Los Angeles.
Now, without any further delay, here is the first SBI 2017 MLS Mock Draft:
2017 MLS Mock Draft (Version 1.0)
$-Generation adidas, #-Generation adidas Canada
1- Minnesota United- ($) Abu Danladi, UCLA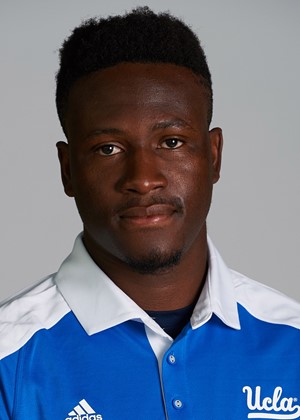 A tough call for Adrian Heath and Manny Lagos to make as they try choosing between two enticing forward prospects and a hometown kid with plenty of attacking talent. We could see any of three players being taken here, but the nod goes to Danladi, who is a highly-coveted prospect despite coming off an injury-hit season at UCLA.
2- Atlanta United- Jeremy Ebobisse, Duke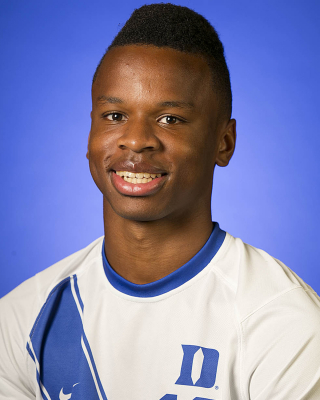 Atlanta seems a safe bet to take whichever top striker Minnesota leaves on the board, and Ebobisse wouldn't be a bad consolation prize. The U.S. Under-20 striker has seen his stock rise considerably over the past year and Carlos Bocanegra should grab him if he's available, though U.S. Under-20 defender Miles Robinson is an intriguing option as well.
3- Chicago Fire- ($) Jackson Yueill, UCLA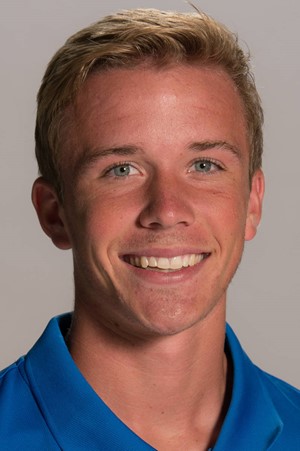 We originally had Miles Robinson going with this pick, but with the Fire expected to sign Indiana centerback Grant Lillard to a Homegrown Player deal, and with North Carolina freshman Mauricio Pineda also in the homegrown pipeline, the Fire grab Yueill, a versatile attacking player who won't count against the Fire's salary cap as a Generation adidas player. The Fire could also grab Chris Odoi-Atsem at this spot.
4- Houston Dynamo-  ($)  Miles Robinson, Syracuse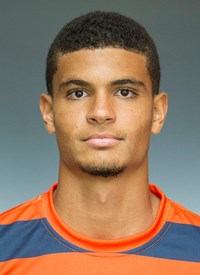 The Dynamo have had a busy offseason overhauling their roster, and while they could definitely be tempted to grab a more experienced defender capable of playing right away like Brandon Aubrey or Chris Odoi-Atsem, Wilmer Cabrera should be tempted by the potential and youth of Robinson, who has the tools to develop into a national team-caliber defender.
5- Columbus Crew-  Chris Odoi-Atsem, Maryland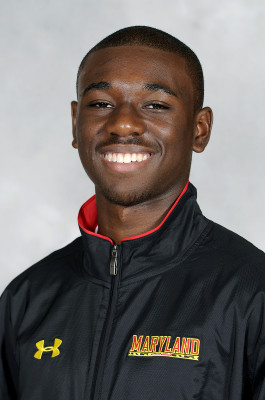 The Crew could look to add even more depth at centerback after the signings of Jonathan Mensah to a DP deal and Alex Crognale to a Homegrown Player deal, but look for Berhalter to draft for value by grabbing some right back depth via the best fullback in the draft. Harrison Afful is one of the best right backs in MLS, but he also plays for Ghana's national team and is facing a very busy year, which could lead to Odoi-Atsem playing a fair amount as a rookie.
6- San Jose Earthquakes-   Brandon Aubrey, Notre Dame

The Earthquakes already signed a first-round caliber talent in right back Nick Lima to a homegrown player deal, but they also have a pressing need in central defense, which Aubrey could help with right away. He enjoyed a breakout senior season, and his imposing 6-foot-4 size could help an Earthquakes defense that isn't getting any younger.
7- Vancouver Whitecaps- (#) Shamit Shome, FC Edmonton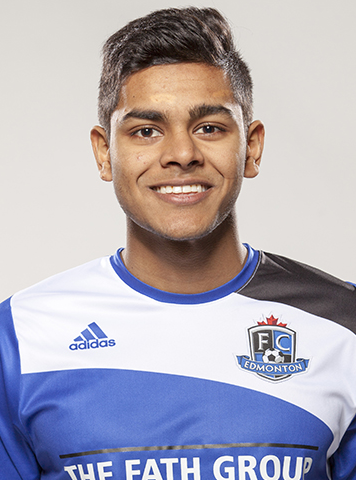 The Whitecaps could use some help at forward, which might make Nick DePuy a tempting option here, but the need for some depth at defensive midfielder could compel Carl Robinson to grab Shome, a Canadian Under-20 national team midfielder who is reportedly set to be signed as a Generation adidas Canada player. Canadian forward Brian Wright is another option, though this would be early in the draft to select him.
8- Atlanta United- Lalas Abubakar, Dayton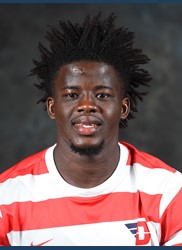 After landing a promising striker with its first pick, Atlanta next grabs the best defender on the board in the 6-foot-2 Abubakar, who is quick for his size and dominant in the air.
9- Columbus Crew-  Nick DePuy, UCSB
The Crew could use a big forward to add to its stable and the 6-foot-4 DePuy has the skill set to thrive in the Crew system. He had a down year in 2016 at UCSB, but scouts still love his aerial ability and nose for goal.
10- Portland Timbers- Niko Hansen, New Mexico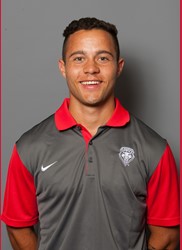 The Timbers could definitely grab a central defender here if one of the top ones slips, or if they decide to reach for one, but if the Timbers decide to boost their wing options instead then Hansen is the pick. Quick and skillful, with the ability to take on and beat defenders, Hansen could very well be off the board by this pick. If the Timbers look to boost their defense, then Justin Schmidt and Jordan Wilson are very good options to help provide some depth in central defense.
11- Chicago Fire- Eric Klenofsky, Monmouth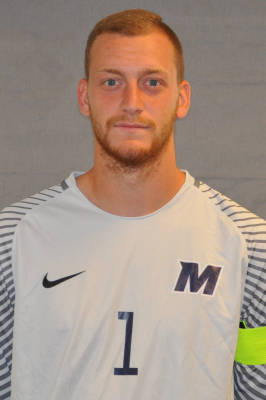 We don't often see goalkeepers go in the first round, but it can also be argued Klenofsky is the most talented goalkeeper to come through the draft since Andre Blake. The 6-foot-6 force has been eyed by European scouts, but an inability to secure a UK work permit looks likely to make him start his career in MLS.
12- D.C. United- ($) Jonathan Lewis, Akron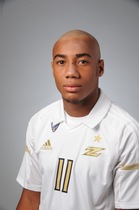 Though he has yet to sign a Generation adidas deal (sources tell SBI he has been offered one), Lewis is a dynamic attacking talent who D.C. would do well to jump on if he's available. The U.S. Under-20 midfielder tied for the NCAA lead in assists as a freshman. If D.C. decides to boost its defensive depth, then a Justin Schmidt or Francis DeVries are other options.
13- Real Salt Lake- Justin Schmidt, Washington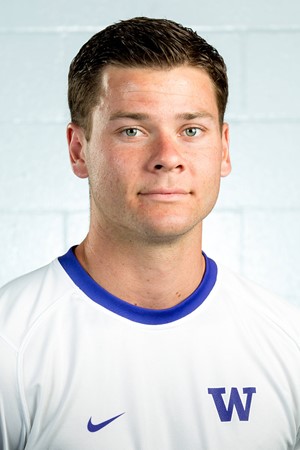 RSL has several needs, but one it can address in the draft is depth in central defense. This year's draft class has several impressive centerback prospects and RSL could do worse than the 6-foot-2 Schmidt. RSL general manager Craig Waibel coached Schmidt as an assistant at Washington, so he knows him well.
14- Sporting Kansas City-  Jacori Hayes, Wake Forest

Peter Vermes is one of the best drafters in MLS, and generally drafts value more than positional need. He could find a gem this late in the first round in Hayes, a skilled central midfielder with a good engine and attacking qualities. Sporting KC could use some forward depth as well, and Gordon Wild would be an option here.
15- Colorado Rapids-  ($) Gordon Wild, Maryland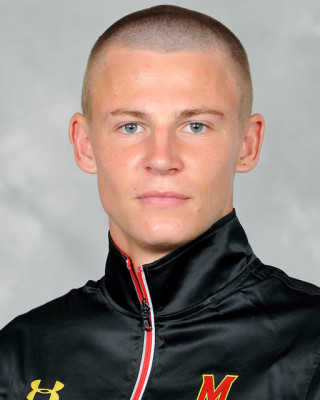 The Rapids put together a strong roster last year, and head into this winter without a ton of glaring needs. They can use some more attacking options, which would make Wild a good option. The Maryland striker isn't a lock to be part of the Generation adidas class, but if he signs his outstanding season with the Terps will have scouts eyeing him in the first round.
16- Seattle Sounders-  Zeiko Lewis, Boston College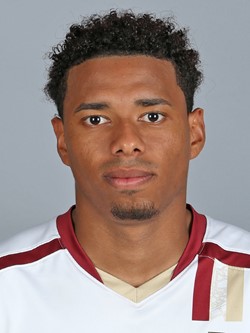 The reigning MLS Cup champions can use some more wing options and Lewis is the best on the board. He's fast and technical, can provide good service and create his own chances.
17- New York Red Bulls- Colton Storm, North Carolina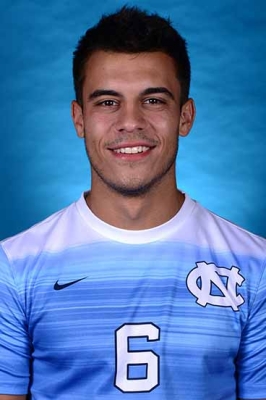 The Red Bulls need some depth at right back after losing Chris Duvall in the expansion draft. Trading up to take a run at Chris Odoi-Atsem would be ideal, but snagging Storm wouldn't be a bad consolation prize. Storm is arguably the second-best fullback in the draft after Odoi-Atsem, and may not be on the board at this pick.
18- FC Dallas- Jordan Wilson, Kentucky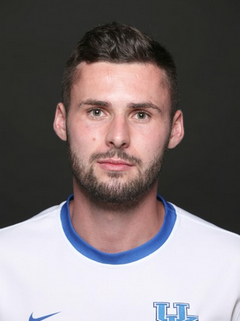 Having already signed promising right back Reggie Cannon to a Homegrown Player deal, FC Dallas look to add some depth in central defense with Wilson, a 6-foot-3 Scottish-born defender with a green card.
19- Montreal Impact- Brian Wright, Vermont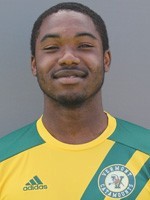 The Impact are always a tough team to figure out, and their track record in the draft is one of the worst in the league. The increased emphasis on Canadian talent in the draft should make things a bit easy for Montreal, and Wright is a talented forward who could help give the Impact some depth in attack.
20- New England Revolution- Francis DeVries, St. Francis (Pa.)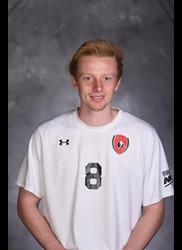 The Revs need depth in central defense and find good value in DeVries, a 6-foot-2 New Zealander who might go overlooked because he played for a small college. Those who followed him in PDL with the Michigan Bucks are aware of his quality though, and he should still be a first-rounder despite his international status.
21- Colorado Rapids- Nazeem Bartman, South Florida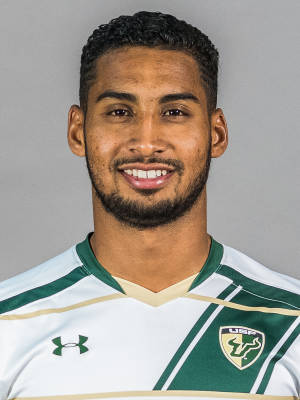 The Rapids look for more attacking depth and snag Bartman, a well-rounded forward who could jump up in the first round with a strong MLS Combine. His international status (he's South African) could hurt his draft stock, but on talent alone he's a first-round value.
22- Seattle Sounders- Julian Gressel, Providence

The Sounders aren't starving for secondary forward options, having traded for Will Bruin and with the looming signing of Homegrown Player Seyi Adekoya, but it may be difficult to pass on a talent like Gressel, who could definitely go higher, particularly if he shows well at the MLS Combine.
SECOND ROUND
23- Minnesota United- Michael Amick, UCLA (CB)
24- Colorado Rapids- Walker Hume, North Carolina (CB)
25- Chicago Fire- Cristian Thierjung, California (F)
26- Toronto FC- (#) Adonijah Reid, Canadian U-20s (F)
27- Toronto FC-  Daniel Johnson, Louisville (CM)
28- San Jose Earthquakes- Trevor Haberkorn, California (CB)
29- Vancouver Whitecaps- Reagan Dunk, Denver (RB)
30- Houston Dynamo- Liam Callahan, Syracuse (LB)
31- New England Revolution-  Brian Nana-Sinkam, Stanford (CB)
32- Portland Timbers- Alex Neff, Utah Valley (CB)
33- Philadelphia Union- Russell Cicerone, Buffalo (F)
34- D.C. United- Robert Moewes, Duke (GK)
35- Real Salt Lake- Connor Maloney, Penn State (F)
36- Houston Dynamo-  Marcus Epps, South Florida (F)
37- FC Dallas-  Wuilito Fernandes, UMass-Lowell (F)
38- NYCFC- Guillermo Delgado, Delaware (F)
39- Red Bulls- Chris Wehan, New Mexico (RM)
40- FC Dallas- Kyle Bjornethun, Seattle University  (CB)
41- Montreal Impact- Tanner Thompson, Indiana (CM)
42- Philadelphia Union- Jakob Nerwinski, UConn (CB)
43- D.C. United- Mike DeGraffenreidt, Louisville (RB)
44- Seattle Sounders- Eddie Sanchez, Portland (F)