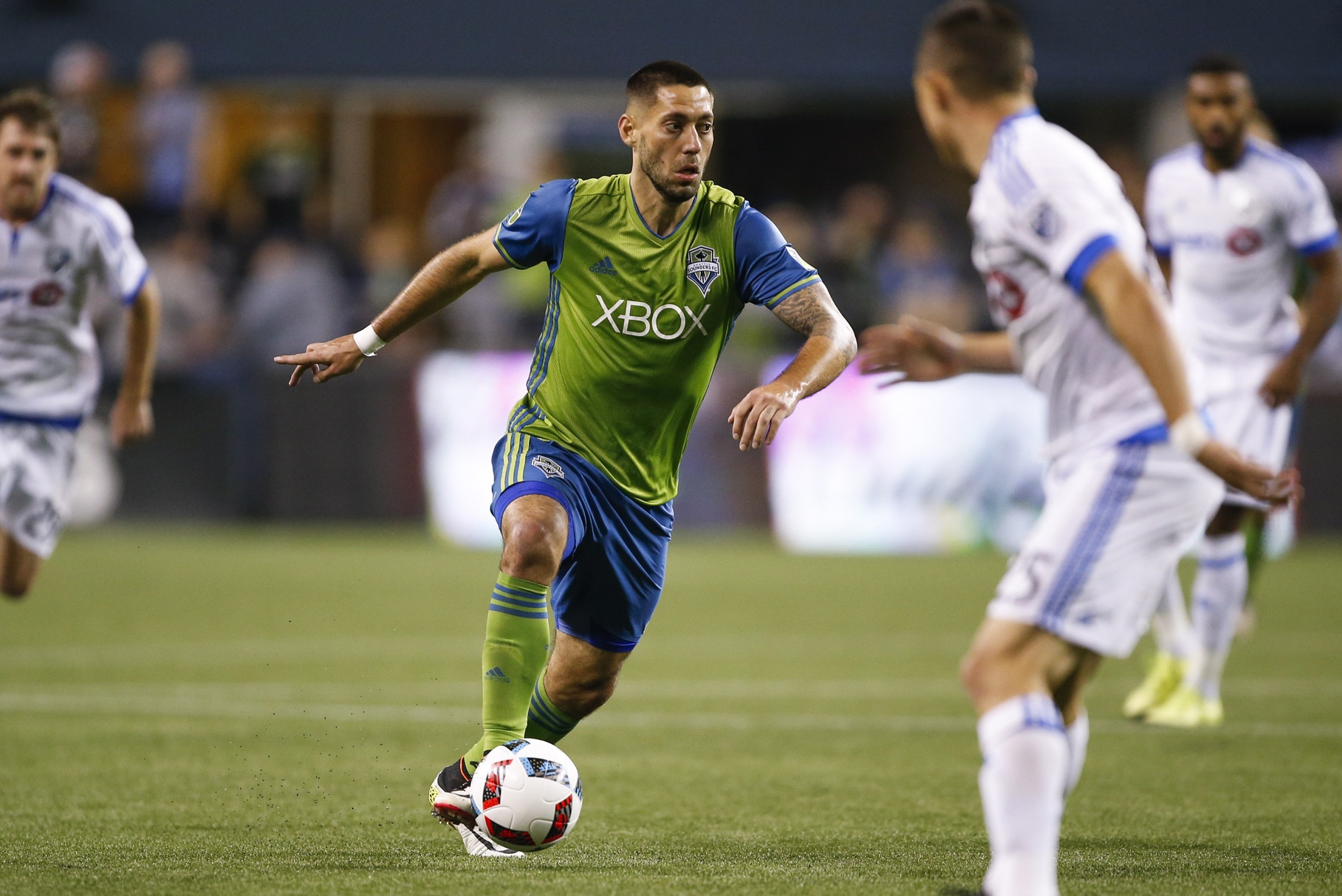 Plenty of questions remain regarding Clint Dempsey's future, but Seattle Sounders general manager Garth Lagerwey will remain patient while those questions get answered.
Speaking to ESPN, Lagerwey says he remains optimistic that Dempsey will return to action in time for preseason. The forward has been out since August with an irregular heartbeat, save for a training stint in September, and missed all of the Sounders' MLS Cup run.
"We don't know," Lagerwey told ESPN regarding Dempsey's status. "Sure, we're hopeful, but honestly, I don't know if we even control that.
"We are going to do our best to try to get him ready to play in a safe manner, and if it happens, great, and if it doesn't, then we'll be patient and wait as long as it takes."
The comments come days after Bruce Arena stated his hopes of having Dempsey in U.S. Men's National Team camp for March qualifiers. The forward was previously a target for a January call-up, but was not named among the 33 player USMNT roster for the extended camp.
Lagerwey says the plan is to take things slowly. Dempsey trained away from his teammates leading up to the MLS Cup, and has recently been running as the offseason continues. According to Lagerwey, the club does not expect Dempsey to be fully fit any time soon and the forward will be treated with caution as the club learns more about his condition.
"Dempsey hasn't played soccer in six months," Lagerwey said. "You don't overcome that in a day or a week. You've got to get fit and play soccer and all those kinds of things. We'll be carefully monitoring every step of the way in that process."