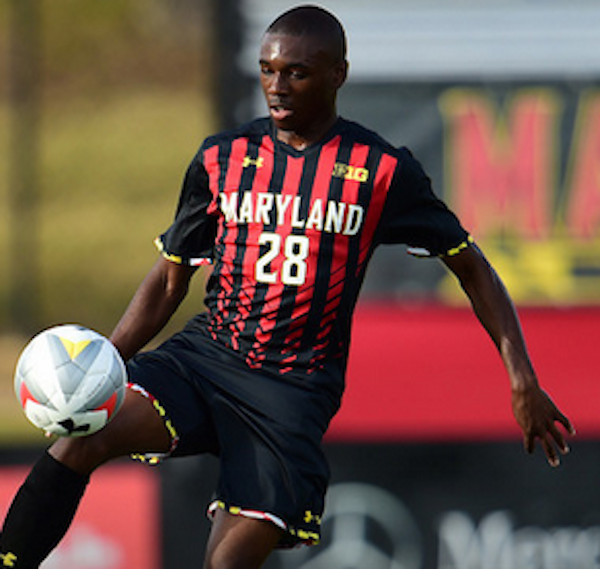 It has only been a few days since the first SBI MLS Mock Draft, but with plenty of developments taking place in recent days, and with plenty of insight now gathered from league coaches and general managers, it's time to take stock of how the MLS Draft could go on Friday.
The Generation adidas class is now set, and while we now know which top underclassmen will be turning pro and joining MLS this year, we don't quite know in what order they will be selected. All four GA signings should be taken in the Top 10, while the two Generation adidas Canada signings are tougher to figure out, with many scouts having serious questions about whether either signing is a true first-round value.
The difficulties with mapping out the mock draft start at the top, with Minnesota United holding the top pick for now. Expansion teams don't normally trade away the first pick in team history, but then again expansion teams don't always come in with their own considerable history already in place. Minnesota might trade the number one overall pick, and could go in a variety of directions if the pick is kept.
As a reminder, this mock draft isn't meant to suggest that we have heard of these teams targeting these specific players, but rather the mock draft is an estimation of the range where we see players going, based on everything from player value to team need to position scarcity.
The picture will become much more clear once the MLS Combine is in the books, but for now, this is how we see things shaking out based on everything that has taken place before the MLS Combine.
Now, without any further delay, here is the second SBI 2017 MLS Mock Draft:
2017 MLS Mock Draft (Version 2.0)
$-Generation adidas, #-Generation adidas Canada
1- Minnesota United- ($) Miles Robinson, Syracuse, CB
2- Atlanta United- ($) Abu Danladi, UCLA, F
3- Chicago Fire- Chris Odoi-Atsem, Maryland, RB
4- Houston Dynamo- Jeremy Ebobisse, Duke, F
5- Columbus Crew- ($) Jackson Yueill, UCLA, M/F
6- San Jose Earthquakes- Brandon Aubrey, Notre Dame, CB
7- Vancouver Whitecaps- Jacori Hayes, Wake Forest, CM
8- Atlanta United- Jonathan Lewis, Akron, M
9- Columbus Crew- Nick Depuy, UCSB, F
10- Portland Timbers- Justin Schmidt, Washington, CB
11- Chicago Fire- Eric Klenofski, Monmouth, GK
12- D.C. United- Niko Hansen, New Mexico, M
13- Real Salt Lake- Julian Gressel, Providence, M/F
14- Sporting Kansas City- Brian Wright, Vermont, F
15- Colorado Rapids- Zeiko Lewis, Boston College, RM
16- Seattle Sounders- Lalas Abubakar, Dayton, CB
17- New York Red Bulls- Colton Storm, North Carolina RB
18- FC Dallas- Nazeem Bartman, South Florida, F
19- Montreal Impact- (#) Shamit Shome, FC Edmonton, DM
20- New England Revolution- Jordan Wilson, Kentucky, CB
21- Toronto FC- Reagan Dunk, Denver, RB
22- Seattle Sounders- Christian Thierjung, California, M/F
SECOND ROUND
23- Minnesota United- Francis DeVries, St. Francis (PA), CB
24- Colorado Rapids-Daniel Johnson, Louisville, CM
25- Chicago Fire- Marcus Epps, South Florida, F/M
26- Toronto FC- Brian Nana-Sinkam, Stanford, CB
27- Toronto FC- Russell Cicerone, Buffalo, F
28- San Jose Earthquakes- Guillermo Delgado, Delaware, F
29- Vancouver Whitecaps- (#) Adonijah Reid, Canadian U-20s, F
30- Houston Dynamo- Walker Hume, North Carolina, CB
31- New England Revolution- Dominic Oduro, FC Nordsjaelland, RB
32- Portland Timbers- Jakob Nerwinski, UConn, CB
33- Philadelphia Union- Connor Maloney, Penn State, F
34- D.C. United- Michael Amick, UCLA, CB
35- Real Salt Lake- Robert Moewes, Duke, GK
36- Houston Dynamo- Mike DeGraffenreidt, Louisville, RB
37- FC Dallas- Chris Nanco, Syracuse, F
38- NYCFC- Tanner Thompson, Indiana, CM
39- Red Bulls- Jack Elliott, West Virginia, CB
40- FC Dallas- Alex Neff, Utah Valley, CB
41- Montreal Impact- Jorge Gomez Sanchez, Temple, M/F
42- Philadelphia Union- Tucker Hume, North Carolina, F
43- D.C. United- Kyle Bjornethun, Seattle, CB
44- Seattle Sounders- Eddie Sanchez, Portland, F