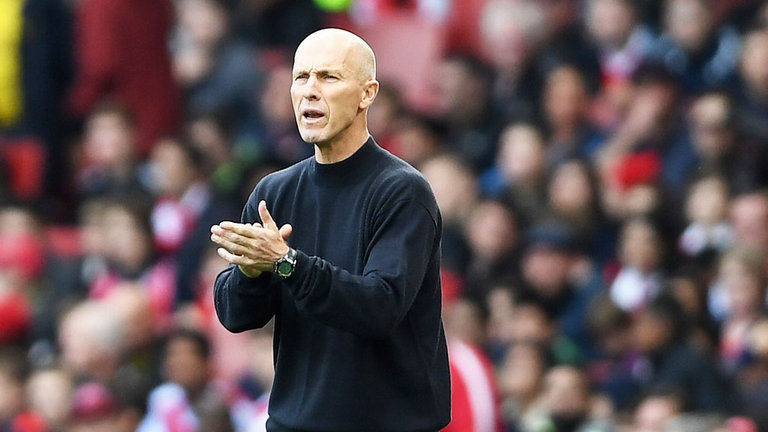 Bob Bradley isn't dwelling on the past. His tenure at Swansea City has been over for several weeks and, in the days and weeks that have come since his dismissal, Bradley has come to accept what happened during his Premier League stint.
Now, though, the task is learning from it, something Bradley is hoping to do as he prepares for whatever his next challenge may be.
Bradley was dismissed by Swansea after just three months in charge, signaling the end of a tumultuous tenure in the Premier League. He was given just 11 games to make his mark, and those 11 games ended with a 2-7-2 record that left the Swans firmly in the relegation zone.
"I still think about many parts [of what happened at Swansea City], plain and simple," Bradley told The Guardian. "When you say 'how quickly do you move on?'… from a professional side [you don't move on]. I certainly spend time thinking over it, but having said that I don't dwell on it. I think about it, reflect on it, to make me better, to improve."
Bradley is looking to take that chance to improve when the time is right. He says he's had discussions with teams in both Europe and the U.S. and that he is open to any type of opportunity. He's looking for a chance to get to know a situation that sees both him and a potential club in unison on what needs to be done and what is expected.
As for the Premier League, Bradley isn't so sure what may or may never come, but he doesn't regret his Swansea stop or any other moves that came before it.
"I think it's a possibility, for sure [that Swansea will be my only chance in the Premier League]," he said. "That part is out of my control, but I do worry, yes. I knew it was a tough task, but of course the opportunity to manage in the Premier League was something that I had worked towards for a long time. So I went for it knowing the difficulties.
"Look at the work I've done – the work I did with MLS club teams, the work I did with the U.S. national team, then what we achieved in Egypt, what we are able to achieve in Stabaek, and then Le Havre where we were a goal short of gaining promotion, and then all of that led to Swansea," he says. "I think anyone who has really taken the time to get to know me, I don't think they would be thrown off by the fact that in a short amount of time in the Premier League I wasn't able to put my stamp on that team."