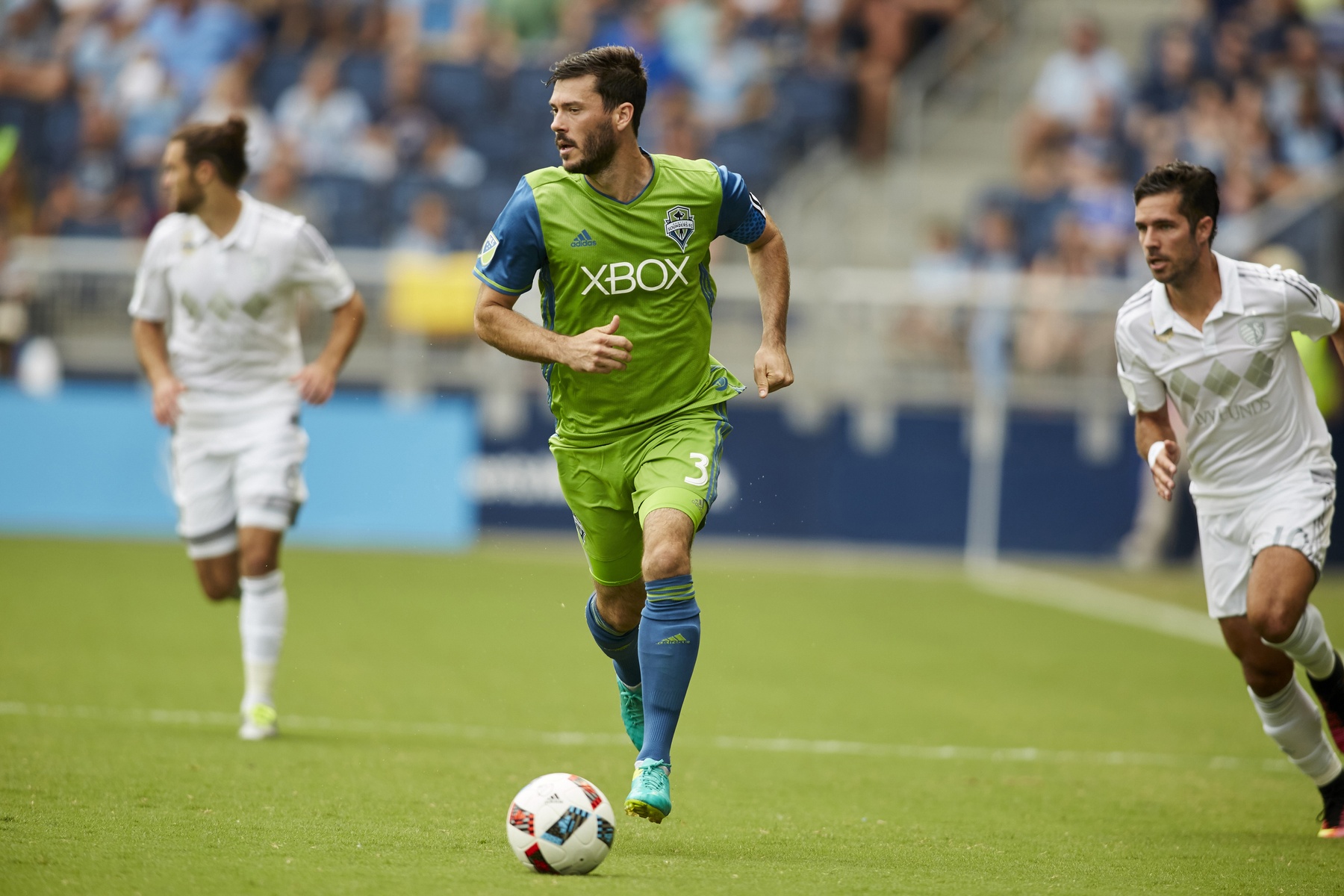 Brad Evans doesn't like MLS' convoluted acquisition rules, and isn't too shy to say so, as he took to twitter to state he'd never play for a rival team despite them.
The Seattle Sounders and U.S. Men's National Team defender's twitter was ablaze on Wednesday, as he sparked a storm with his comments lamenting MLS player acquisition rules while stating he would never play for a rival. Evans comments are particularly noteworthy as he, and other MLS players, often have little choice in their destination under current MLS rules.
Despite the stupid ass MLS player acquisition mechanism, I'd never go to a rival team.

— brad evans (@brad_evans3) February 16, 2017
A few other current and former players chimed in on Evans comments. Former USMNT star and current ESPN analyst Herculez Gomez responded with praise for Evans position, and perhaps a bit more affection than the Sounders defender was expecting.
you're like.. a good guy. 😘

— herculez gomez (@herculezg) February 16, 2017
Current Chicago Fire midfielder Dax McCarty also got in on the action, with his comments particularly noteworthy given his recent questionably handled trade from the New York Red Bulls.
What if you got traded to one? 🤔 https://t.co/z3UGFLmUqb

— Dax McCarty (@DaxMcCarty11) February 16, 2017
McCarty quickly clarified that his comments weren't intended as a dig at the Fire or Red Bulls, however.
Not a dig against #cf97 at all. Plus, does anyone really consider the Fire and #RBNY rivals? I'd say that's a bit of a stretch.

— Dax McCarty (@DaxMcCarty11) February 16, 2017
What do you think of Evans' comments? Should players have the right to choose their destinations? Share your thoughts in the poll below and our comment section.
[polldaddy poll=9666591]