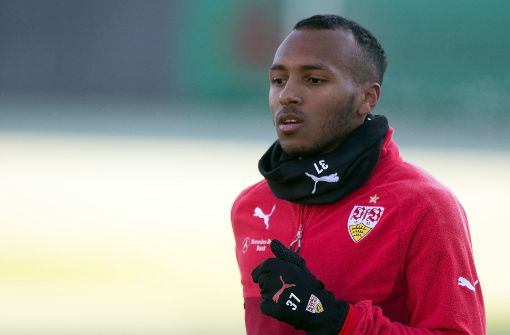 It's been a rough couple of years for Julian Green in Germany.
However, the 2016-17 season delivered a new sense of hope after Carlo Ancelotti named the U.S. international to the Bayern Munich first team. In the end, Green was sold to recently relegated Stuttgart in the 2. Bundesliga after earning just two appearances with Bayern.
Green's first two matches with Stuttgart have gone a lot more swimmingly compared to his Bayern appearances. The 21-year-old scored his first goal for the club on Monday against Fortuna Dusseldorf and is confident he can be a key contributor.
"I can help the team as I've been through a lot despite my young age," Green told Kicker, via ESPN. "I've played for Bayern Munich, training under Pep Guardiola and Carlo Ancelotti. I've also endured a relegation battle at Hamburg and played in the 2014 World Cup.
"I am totally committed. I want to put on good performances, score goals and play my part towards achieving our targets."
Green's goal in the 2-0 victory over Fortuna lifted Stuttgart to the top of the 2. Bundesliga table. Die Roten currently leads Hannover and Eintracht Braunschweig by three points and the ex-Bayern forward understands what it takes when his team is leading.
"I know how it is to have to win every game, having learnt that at Bayern from the age of 14," said Green. "I've grown up with this attitude. I always give my best at every training session and during every game. I always want to win."
Stuttgart's next match is against Andrew Wooten and Sandhausen on Sunday.