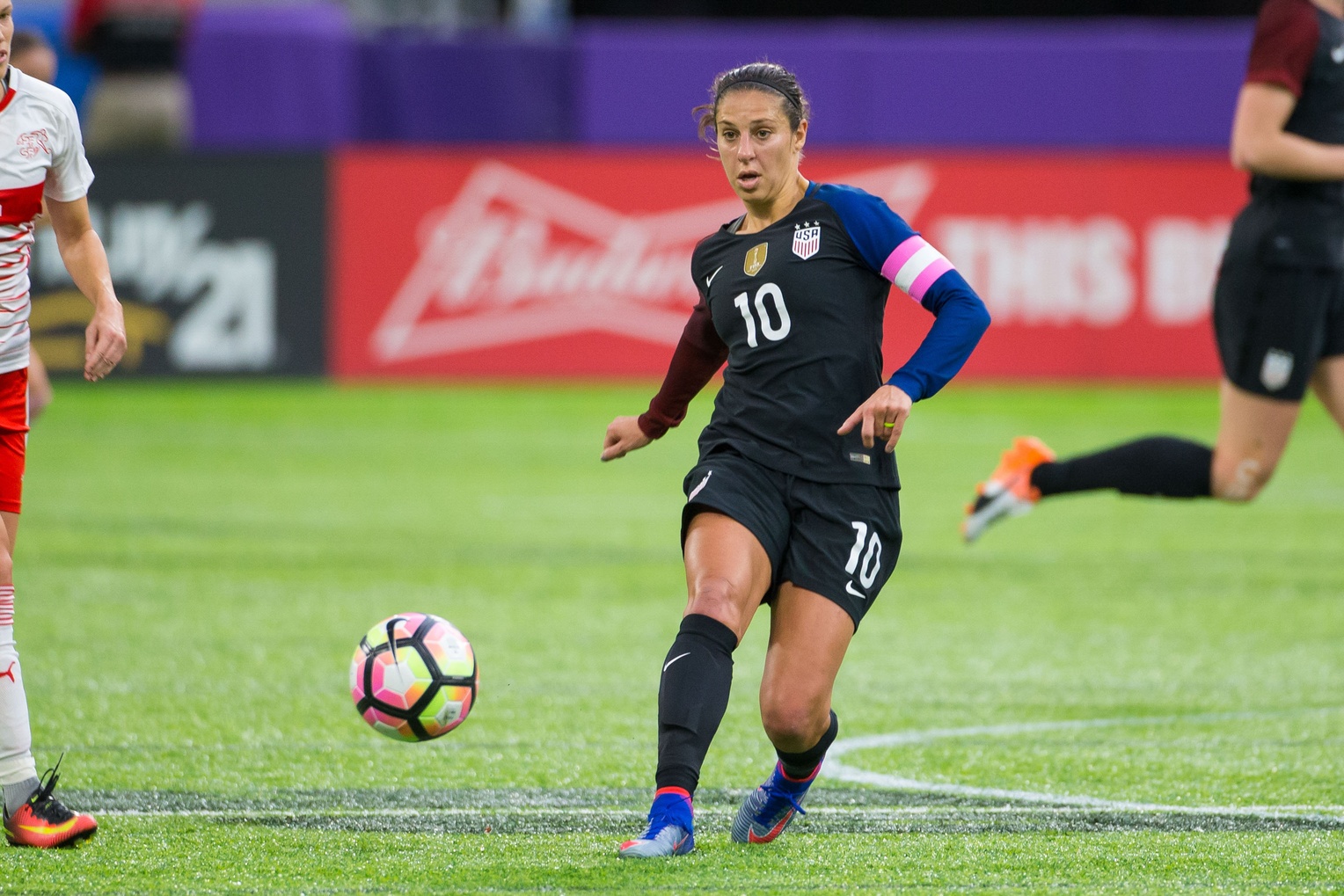 The winter period has seen several U.S. Women's National Team regulars move abroad, and it appears Carli Lloyd is officially set to join them.
Sports Illustrated reported Tuesday that Lloyd is set to join Manchester City on a short-term deal with an official announcement coming as soon as Wednesday. The reported deal would see Lloyd return to her club, the Houston Dash, in June for the start of the NWSL season.
Lloyd will join Manchester City for the Champions League, which is set for the quarterfinal stage. Fellow USWNT regular Alex Morgan joined Lyon earlier this winter and will also take part in the tournament's upcoming round. The two could face off if Man City defeats Denmark's Fortuna Hjorring and if Lyon can top German powerhouse Wolfsburg.
The two are among several USWNT regulars to make the leap to Europe, joining Chelsea's Crystal Dunn and Arsenal's Heather O'Reilly in moving abroad.
Manchester City's domestic season begins on April 22 while the Champions League resumes on March 23.