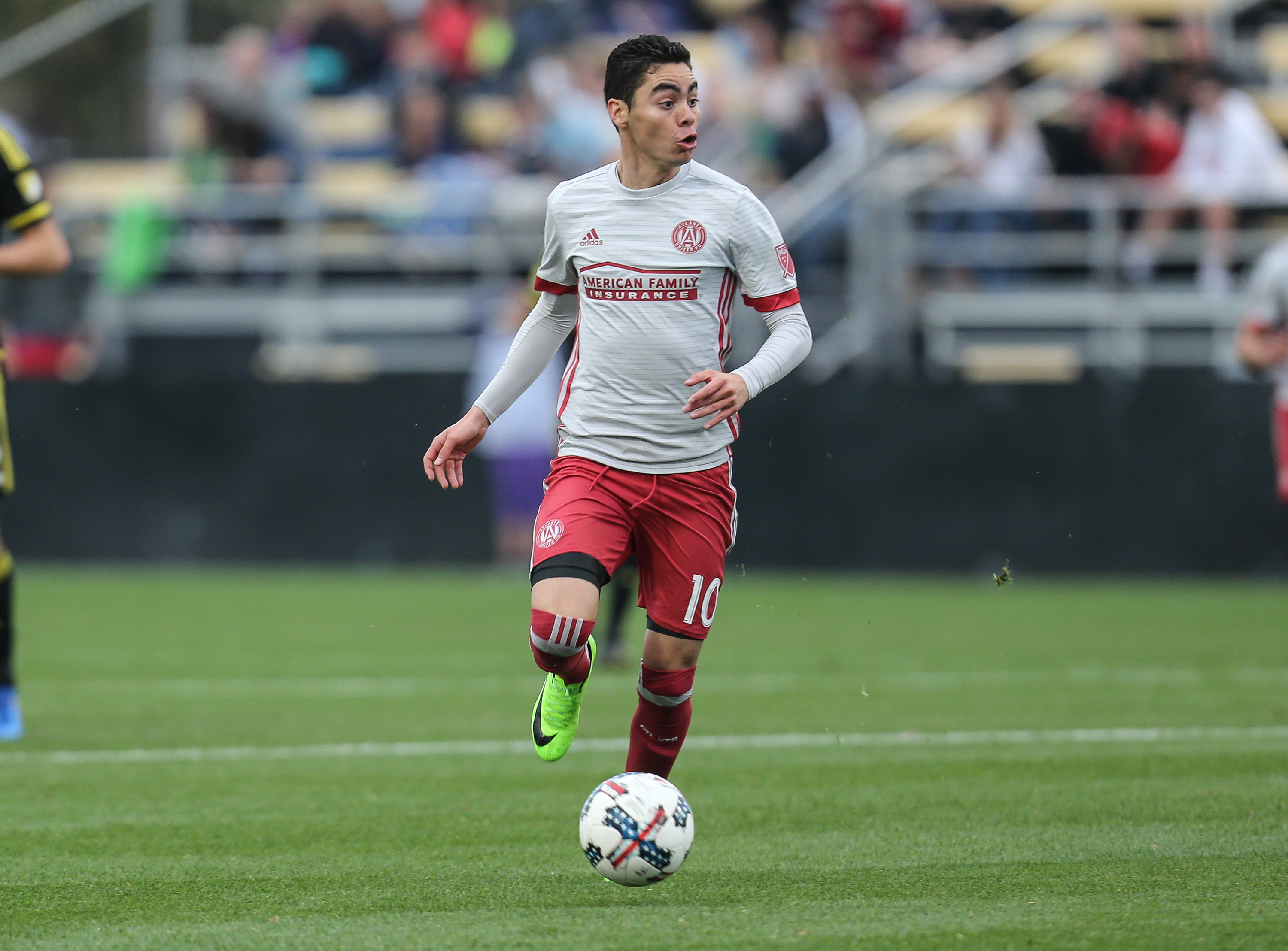 Expectations and hype are about as high as the state-of-the-art retractable roof that Mercedes-Benz Stadium will introduce to the world later this year.
What might bring them back down to earth is a dose of MLS reality.
After nearly three years of preparations, Atlanta United is finally on the cusp of beginning its journey on the field. The club is entering its first MLS season with plenty of buzz, as the front office and its highly-esteemed head coach have assembled a sexy roster that is rich in both quality and potential.
Looking good on paper does not always translate to looking good on the field, however, and that is especially the case when it comes to MLS expansion clubs. Only three expansion teams have reached the postseason in their inaugural campaigns, and two of those did so 19 years ago when the league had just a dozen sides competing.
Put simply, making it to the playoffs is not easy when you are a new club. Players have to become familiar with one another, the manager needs to identify his strongest starting lineup, and everyone has to deal with and get accustomed to unique MLS challenges like long travel to and from games.
All of those reasons are why Atlanta United is not getting a head of itself, regardless of how much talent it boasts.
"I think the best thing for us as a new franchise would be to try and reach the playoffs. That's a high bar to reach," Atlanta United head coach Gerardo 'Tata' Martino told SBI. "It's not easy to start a team from scratch and give it an idea and for all us to get to know each other. Getting to the playoffs in the first season would honestly be a good endorsement for what's to come in the next few years. Not only for the players but for the entire franchise."
Here's a closer look at 2017 Atlanta United:
ATLANTA UNITED PREVIEW
2016 FINISH: N/A
KEY ACQUISITIONS: Brad Guzan, Greg Garza, Josef Martinez, Kenwyne Jones, Miguel Almiron, Hector Villalba, Carlos Carmona
KEY LOSSES: N/A
NEWCOMER TO WATCH: Josef Martinez
On a team with no shortage of candidates, it is striker Josef Martinez that is the player to most keep an eye on. Not only does Martinez boast a good a bit of experience at just 23-years old after playing both in Europe and for the Venezuelan National Team, but the on-loan Designated Player is also capable of making tough goals look easy. If he finds a bit more consistency on his chances, he can be one of top attacking scoring threats in the league this season.
PRESSURE IS ON: Miguel Almiron
While all three of Atlanta United's Designated Players will bear responsibility in making sure that the attack is as dangerous as it looks on paper, Miguel Almiron is the one that absolutely must live up to the hype. Almiron is going to be tasked with a lot of the playmaking duties as the club's No. 10, so the 23-year-old Paraguayan will need to be firing on all cylinders in order for the team to operate at its best.
OUTLOOK 
As far as MLS expansion teams go, Atlanta United is near the top in terms of the excitement it has stirred up on the road to its inaugural season.
Along with selling more than 30,000 season tickets for the upcoming campaign, Atlanta United has both a head coach in Gerardo 'Tata' Martino that has envious experience at the game's highest levels and a roster chock-full of exciting talents. There is certainly a young South American flair to the squad with the likes of striker Josef Martinez and winger Hector Villalba having been brought on board as Designated Players, but proven blue-collar MLS veterans such as Michael Parkhurst and Jeff Larentowicz have also been added to help with the club's learning curve.
Then, when you throw in U.S. Men's National Team members like Greg Garza and Brad Guzan, who will arrive in the summer, you have a side that appears ready to seriously compete in Year 1.
Expectations might need to be tempered, though, because getting all those pieces to come together, learn a style of play, and perform as a well-oiled unit takes months and patience. Only repetition in matches can build a deep understanding and trust, and Atlanta United has already come to terms with that.
"It's very difficult to establish everything in the amount of time (that the preseason offers)," said Martino. "We have the hopes that we can get the most out of every game as we get to know each other and improve as a team, but I think figuring it all out is going to be a continual process during the course of the season."
Like his players, Martino also has much to learn in 2017. Yes, he has garnered much respect in his career after coaching world elites like Barcelona and Argentina's national team, but this is his first venture into MLS. Things are different in this league, and as such Martino will have to get accustomed to its intricacies while also figuring out what does and doesn't work for his team.
Regardless, you can expect Martino to have Atlanta United play an aggressive brand of soccer in a 4-2-3-1 setup. At least to start the year. The club has invested a good amount of money in the attacking positions, a clear sign that it does not intend to sit back and hit on the counter, and plans to capitalize on the dynamic weapons it possesses in those spots.
"Tata is a great head coach, a smart head coach," Miguel Almiron told SBI. "He asks us to pressure the opposing team, and that when we do have the ball that we play and be patient. That's very good if you're a player, and we're working on that."
What Atlanta United is also working on is getting the defensive part of its game fine-tuned. Michael Parkhurst will be tasked with helping in that regard given that he was named captain of the squad during the preseason, but the other members of the back four, stopgap goalkeeper Alec Kann, and the two central midfielders in front of them also have to do their part to develop a real understanding as quickly as possible.
Another aspect that Atlanta United has attempted to begin to tackle in the weeks leading up to its first game against the New York Red Bulls is playing on artificial turf. Some observers might deem that an interesting approach due to the fact that the season opener on March 5 will be played on grass at Georgia Tech's Bobby Dodd Stadium, but Atlanta United is expected to move to Mercedes-Benz Stadium on a permanent basis in late July. There, matches will be played on a synthetic field and so will several others across MLS.
That might not appear to be a big deal, but some of Atlanta United's players have limited experience playing on turf, especially those coming from South America.
"I think every player will get used to it when we get a run of games," said Almiron. "It's difficult, but you become familiar with it the more you play on it. The bounce of the ball is indeed different than on real grass, but you just have to get used to it."
With so much to work through and learn, it is no surprise that MLS teams tend to struggle in their debut seasons. Even so, Atlanta United is determined and driven. The club wants to be different than most other expansion sides, regardless of how difficult that might be.
"It would be very nice to accomplish something in this first year, but we have to take it step by step," said Almiron. "We have to always work with a lot of sacrifice and humility, and we're going to think about the first game and then we can think about what else is to come. We have a a great group and a unified group, which is very important to accomplish important things."
Projected Starting Lineup