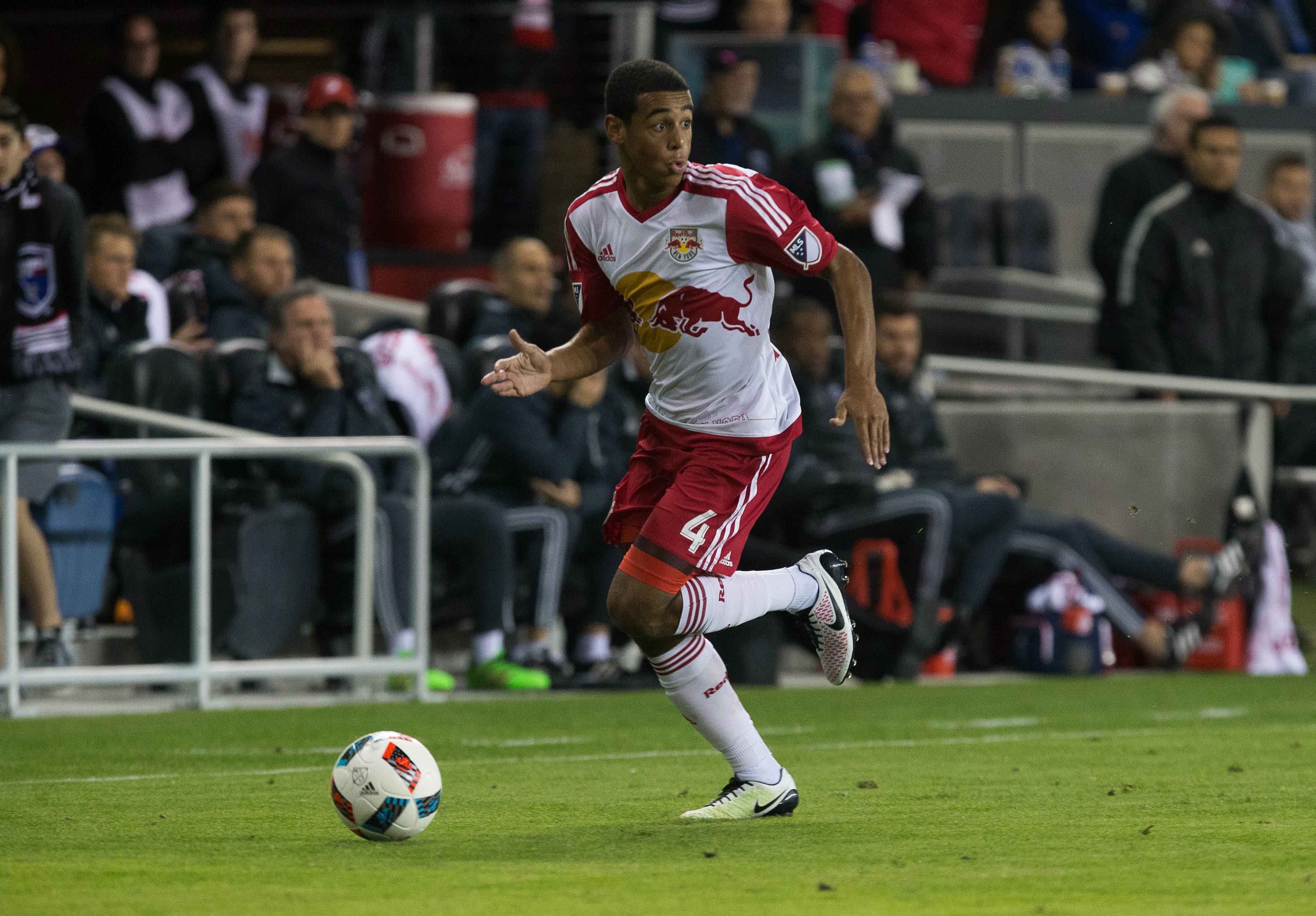 The U.S. Under-20 Men's National Team got off to a tough start on Friday against Panama, losing to make the road to the Under-20 World Cup that much more difficult. However, it appears the match isn't the only thing the U.S. lost on Saturday, as they will now push on without a major contributor.
U.S. Soccer announced that Tyler Adams will miss Tuesday's match against Haiti after suffering an ankle injury in the 1-0 loss to Panama over the weekend. Adams was seen on crutches at halftime of the opening match loss following a challenge from Panama's Justin Simons. The Panama player was red carded for the offense, while Adams lasted a few more minutes on the field before being removed from the match.
Ugly tackle by Panama on Tyler Adams, who is writhing in pain. RED CARD, well deserved. #PanamaSub20 #USMNT U20 pic.twitter.com/0H5Izi4H4s

— ElmerP (@ElmerP404) February 18, 2017
The New York Red Bulls product is expected to be a major part of the team's midfield this season after spending a majority of 2016 helping Red Bulls II claim the USL title.
With Adams out, the U.S. has several options. Fellow youngster Eryk Williamson could step into the starting lineup after joining the opening match as a substitute while NYCFC rookie Jonathan Lewis could also fill the void. Coy Craft or Emmanual Sabbi could also be options if the U.S. looks to go with a more attacking.
The U.S. continues the group stage on Tuesday before wrapping up St. Kitts and Nevis on Friday.