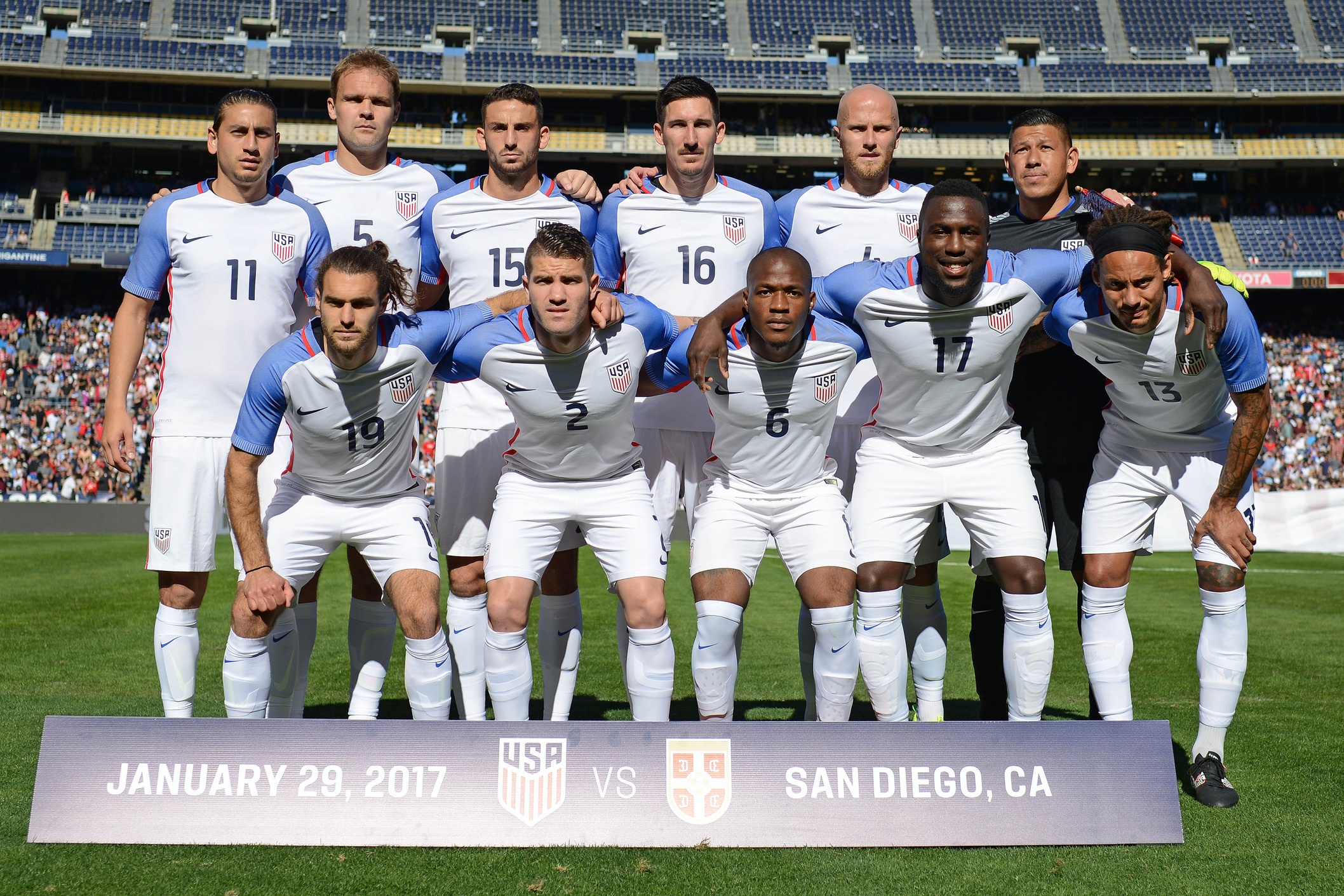 The U.S. Men's National Team's draw with Serbia provided a few answers as the team heads towards World Cup qualifying, but there are still plenty of lingering questions left to be answered by the current group.
Some of those questions may be answered on Friday as the U.S. takes on Jamaica for the second and final friendly of January camp. The match comes following a solid if not unspectacular performance against a weakened Serbia team, an effort that saw the U.S. struggle to create any sort of attacking spark.
Several of the team's bright spots should be back in the lineup, while the departures of Jermaine Jones and Sacha Kljestan open up spots in the starting lineup for players looking to make an impression before March. There are still spots up for grabs, and Friday could go a long way towards determining who fills out the roster when World Cup qualifying resumes.
Here's a closer look at one possible lineup the USMNT could deploy on Friday: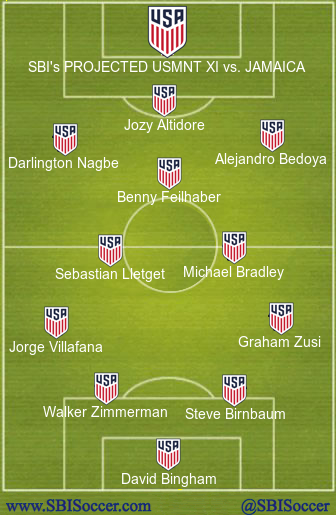 Some thoughts:
Following the departures of Sacha Kljestan and Jermaine Jones, all eyes turn to the central midfield, and for good reason. Jones' spot, in particular, is slightly up for grabs due to his March suspension, and it appears there's already a front-runner.
Sebastian Lletget impressed in his USMNT debut, slotting right in to the central midfield against Serbia. Lletget worked well alongside Michael Bradley, offering balance to the midfield while providing that extra spark of creativity in the attacking end. Lleteget is versatile and technical and, with another good performance, he could make himself a legitimate contender for a starting spot in March's World Cup qualifiers.
Ahead of the duo of Lletget and Bradley, Benny Feilhaber is a natural fit to occupy the No. 10 position. The Sporting KC midfielder looked dangerous enough in his return against Serbia and an extended run out would be a good test for a player looking to solidify his spot with the team once again.
On the wing, Darlington Nagbe should get an extended run out. Another strong performance could see him lock down a spot on the left wing, which would certainly alleviate some headaches for Bruce Arena. If Nagbe can hold down that spot, Fabian Johnson can move to left back without much drop-off, giving the U.S. a very dangerous left-sided pairing. That idea depends on Nagbe and a solid performance against Jamaica would be a good indicator.
Speaking of left back, expect there to be rotation once again. Jorge Villafana, Greg Garza and DaMarcus Beasley remain on the roster and each could conceivably be named starter. The former two looked solid enough against Serbia and, with Beasley's long-term future all but set, expect the two of them to split time again against Jamaica.
Then there's the forward position and Jozy Altidore, who admitted he wasn't comfortable playing in the USMNT version of a 4-3-3 last time out. If the formation is here to stay, and it very well could be, Altidore will need reps. He'll need to find his footing in a formation that sees him play without a partner. Is he best with a partner? Yes, and the return of Bobby Wood in March could see the USMNT go that route. But for now, it makes sense to let Altidore work out the kinks before giving him a few minutes with Jordan Morris, a player vying for more minutes on the international level.